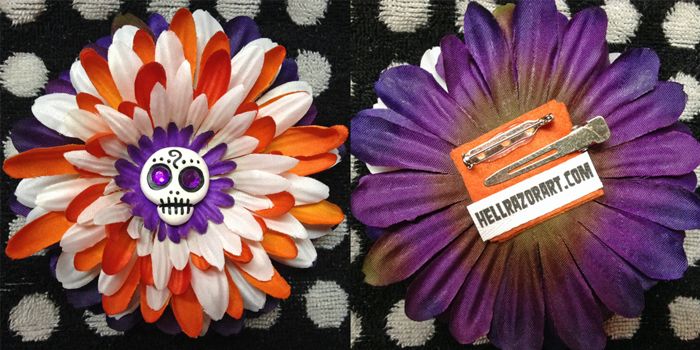 You can win THIS Hell Razor hair flower pictured above along with several other fun goodies right now over at
Life of a Lost Muse
! I haven't done a giveaway in a while, so this is a good opportunity to win something from me for FREE! Yayy!
I have a bunch of new hair flowers to list soon
in the shop
, haven't gotten around to it yet though due to the time of the year (I'm in the home stretch - one more month and then it's summer vacation!). I'll have a lot more time to be on top of blog & Etsy stuff soon enough though!
In the meantime, go check out the
Life of a Lost Muse
blog and enter to win cool free stuff! Contest ends May 1st! Good luck!
Rock on,
Jen @ Hell Razor