sweater - Lane Bryant / pants - Torrid / boots - MooShoes / scarf - gift (Kohl's?)
On this day, I decided to spice up my (potentially) boring outfit post by using my classroom skeleton as a partner-in-crime. Yes, it's goofy, but oh well. My black sweater today is one that I bought for my grandmother's funeral. I figured I might as well put it to good use by wearing it again. I thought that I was wearing "too much black," so I broke it up by adding a leopard print scarf that was a hand-me-down gift from my mom. I actually wear it a lot, but this is my first time photographing it for the blog.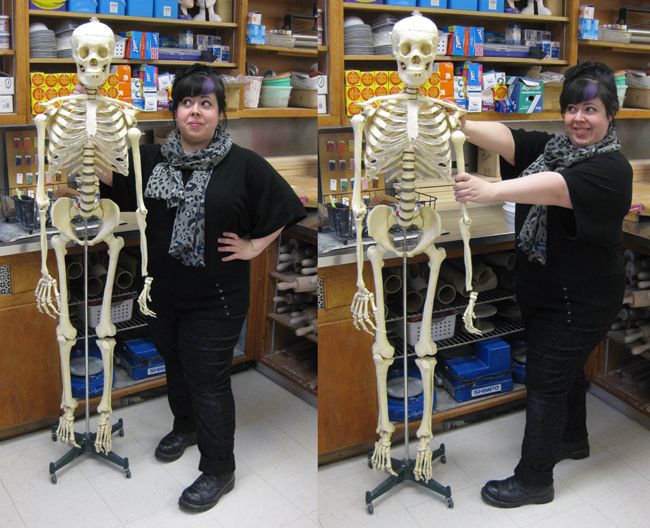 Let's talk about these pants! They're from Torrid, and they're something I typically see in the store, think, "ooh those are so cute - but they're not for me..." and walk on by. Well, I was shopping with my mom and Iggy the day I bought these, and my mom approached me with them and said "Iggy picked these out for you." So just to humor everyone involved, I took them into the dressing room and tried them on. Lo and behold, they're awesome. They're a "skinny" cut with a lot of stretch, so they're super comfortable. And interestingly enough, no one at work has ever commented on them unless I explicitly pointed out the sweet skull pattern. So they're not noticeable as skulls from afar?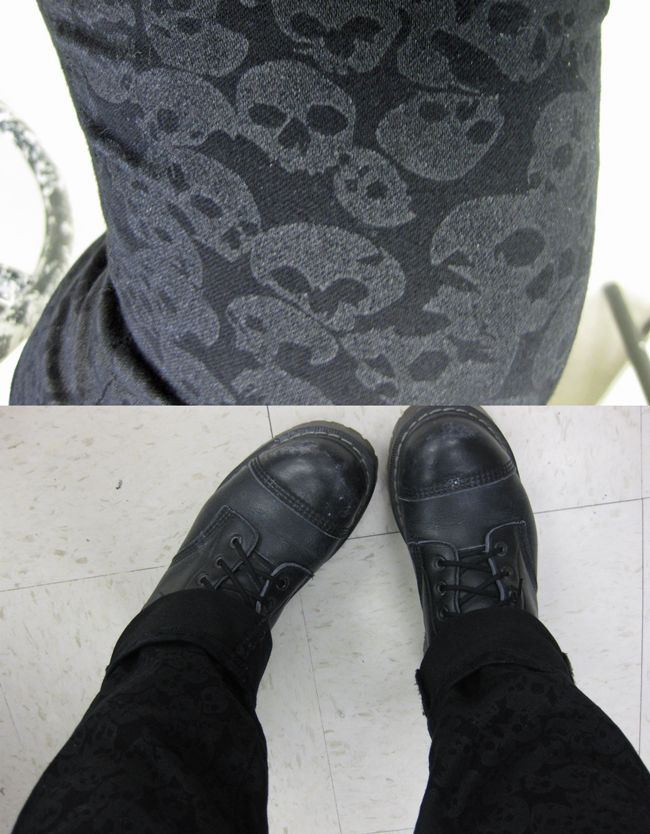 Overall, this was a very "comfy" outfit, which I've found myself gravitating towards lately. I think I'm starting to sink back into old habits of getting depressed and down on myself for the way that I look. I just got a blood test this weekend for my thyroid levels to see if my meds are high enough (my guess is that they're not if I'm still feeling like this), so we'll have to wait and see what happens...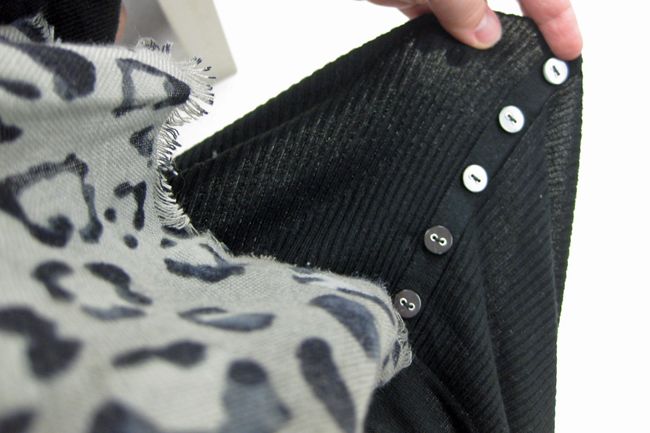 This scarf from my mom is a brand that I normally wouldn't consider, but the dark leopard print is awesome yet subtle enough to be considered a "neutral" and therefore can go with lots and lots of outfits. I'm not a very good scarf tie-er, so I'm always looking for good ideas and suggestions to make that work. Found a few infographics on Pinterest, but it seems like my scarves are too short for some, and others are a little too confusing for me to figure out... ideas?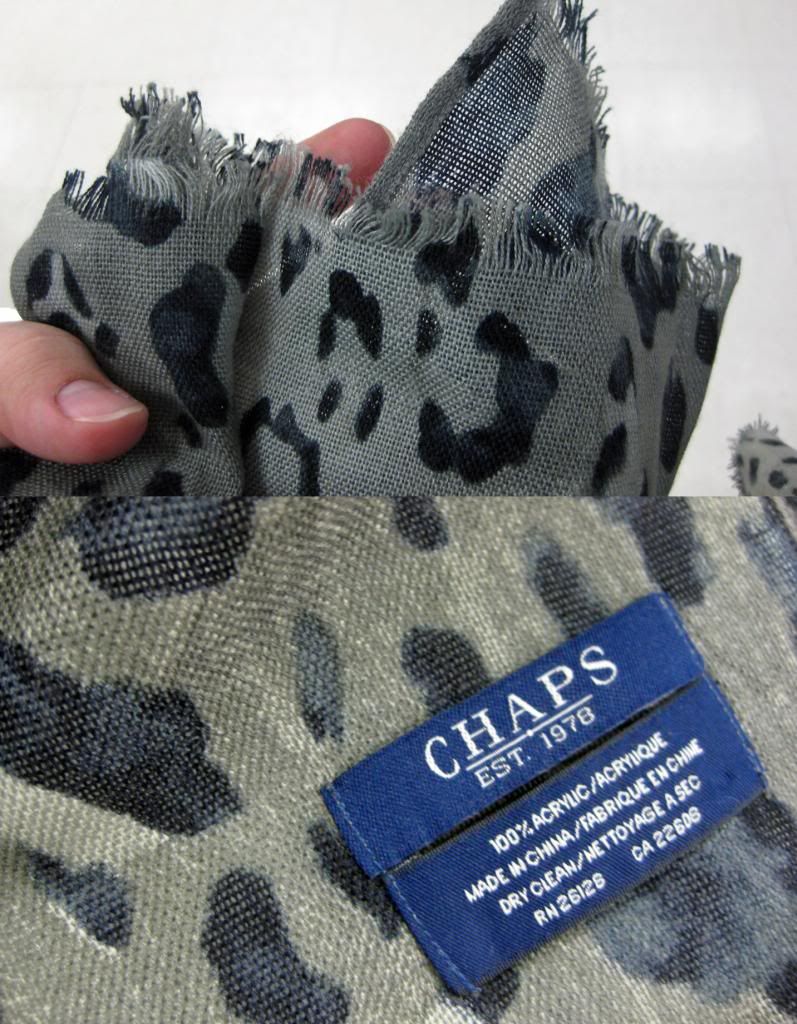 Any thoughts on my new photo prop friend? Maybe I'll start dressing him (or her) up in the future, too!
Rock on,
Jen @ Hell Razor