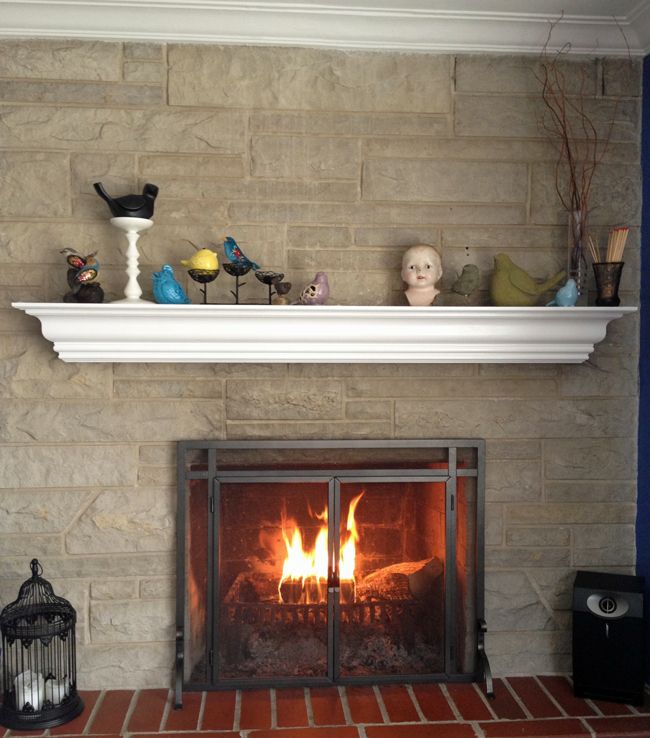 In honor of this week being SPRING BREAK, I've got a fun idea for your spring-themed mantel! I've been collecting little bird figurines for a couple of seasons now, and I usually display them as a centerpiece or on a side table. This year, I decided to use them on the fireplace mantel.
Ever since Todd
fixed the mantel by raising it
, I've been having a lot of fun decorating for holidays and such. I have my
reindeer collection at Christmastime
, and a
Halloween setup
as well.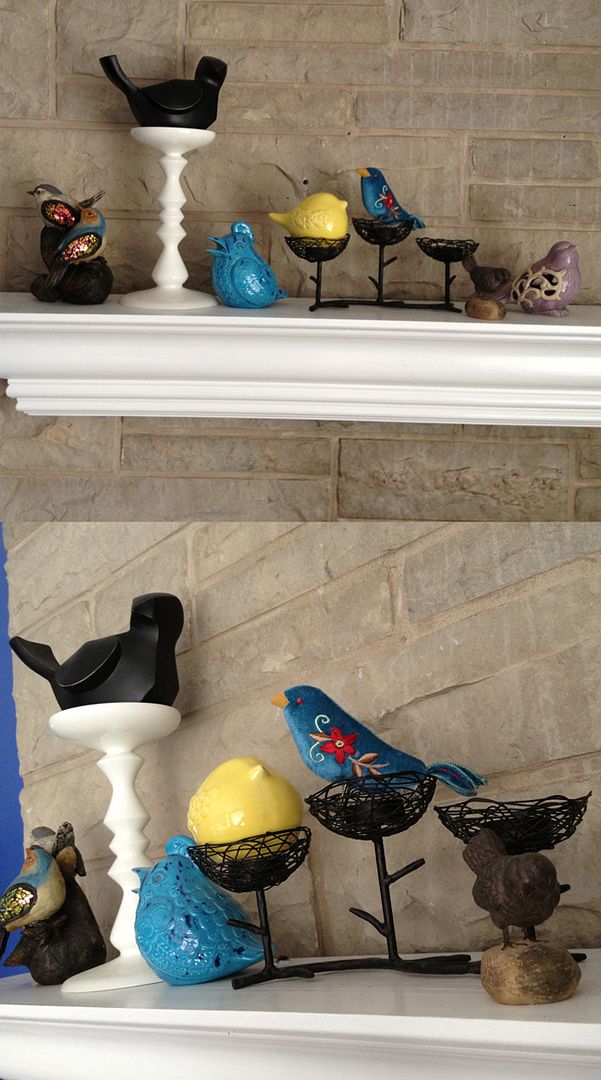 My favorite places to find bird figurines are
Michaels
,
Target
,
HomeGoods
, and good old fashioned thrift stores!
The key to a good mantel arrangement is to stagger the heights and sizes of objects. I used this bird's nest candleholder to perch a few bird figurines at varying levels, and a tall white candlestick as a column to hold another bird.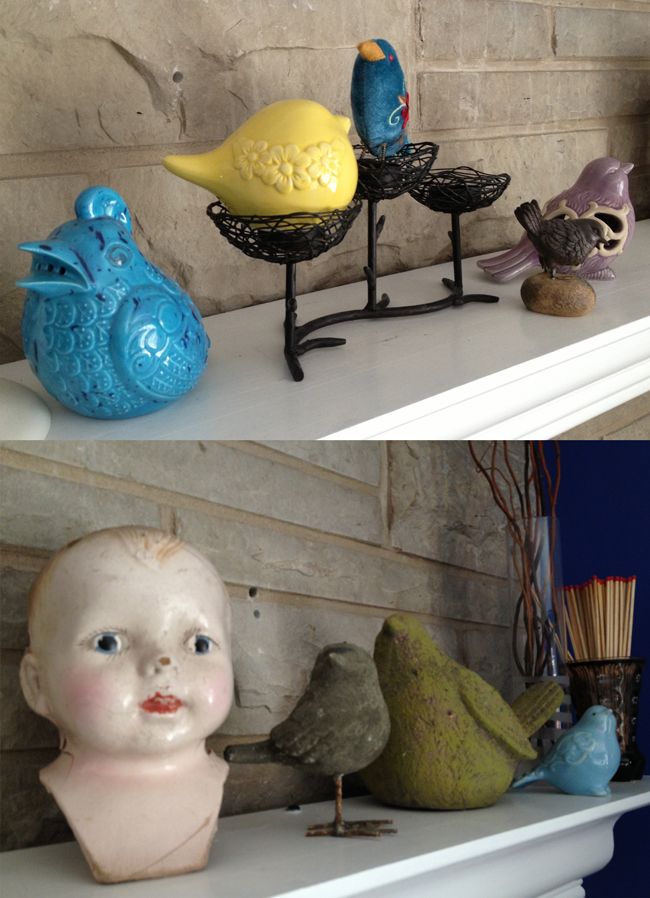 You'll notice that not everything on the mantle is a bird. Some things (like the bird nest candle holder) are bird-related. Another related element is to use a branch (or branches) in a vase, which also adds height to the overall arrangement.
My awesome doll head is an item I picked up at a vintage sale after I set up the bird display. But I set it up on the mantel after I bought it, and it just looked too good to move! So don't be afraid to add in something random or unusual just to see how it might look. I can easily imagine a bird collection alongside some fun dishes, floral teacups, or colored glass pieces. Experiment!
You may notice I kind of prefer an asymmetrical composition, as opposed to balancing everything exactly the same on both sides. It's personal preference, really - but I think the asymmetrical look is more interesting. Don't be afraid to set up your display, live with it for a day, and then rearrange it if it doesn't feel right!
Rock on,
Jen @ Hell Razor