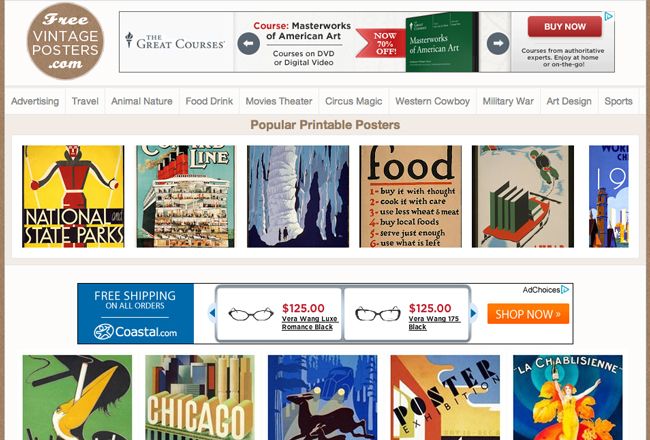 This is a real thing! I found
this website
while surfing Twitter the other day, and someone had linked to it. This site has free vintage poster images that you can print out and hang! I especially love the old sci-fi/monster movie posters...

You could print them at home on your home printer (ooh how about a series of 8.5"x11" prints to swap out with existing framed art in your home for holidays, like Halloween?), or take the file to a place like FedEx Office and have it printed onto 18x24 for $22? Not bad for some sweet artwork for your home!
These downloads state that they are for educational, research, and entertainment purposes, so I wouldn't recommend using them for commercial items. But I'm seriously thinking about ideas for where to hang this sweet "Dr. Jekyl Weird Show" in my house...
Rock on,
Jen @ Hell Razor