dress - Forever 21+ / leggings - Target / cardigan - Torrid / boots - Torrid / glasses - Coastal.com
Ugh, I've really been dragging lately. And when I'm feeling like this, all I want is to be comfortable. In my brain comfortable = stretchy clothes. You know, like Nacho Libre and his stretchy pants.
This is a stretchy dress from Forever 21+. I tried it on in the store, but it was a size too small (and they didn't have my size, of course), so I looked it up online and ordered it. It's a bit too long, but I haven't had the will or energy to give it a little hem just yet. Last weekend I hemmed four curtain panels and it wiped me out! No more sewing for now.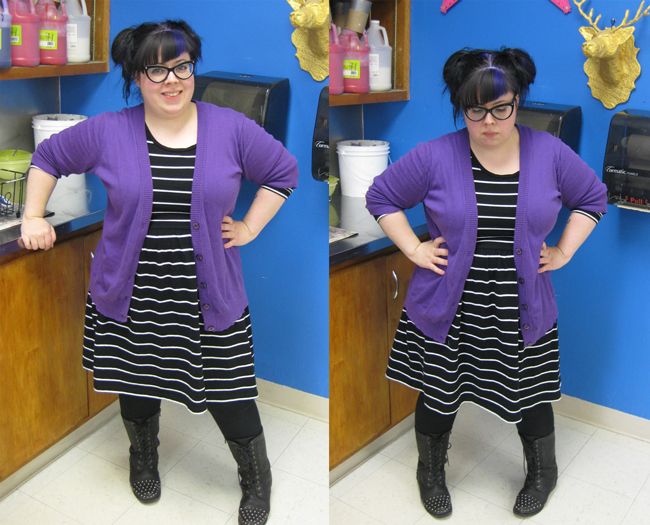 Looking at these pictures makes me think that wearing lipstick needs to be more of a priority. Otherwise, I just look washed out. In
my first outfit posts
, I made a point to fix my makeup before taking photos. I should probably remember that.
I love stripey things. And purple. And leggings. So this outfit is kind of everything good.
Want to know more about my groovy pink yardstick star wall art? I did
a whole DIY about it here
. The faux gold deer head is a project we do in 8th grade art,
inspired by this
. Only we use plaster instead of paper mache.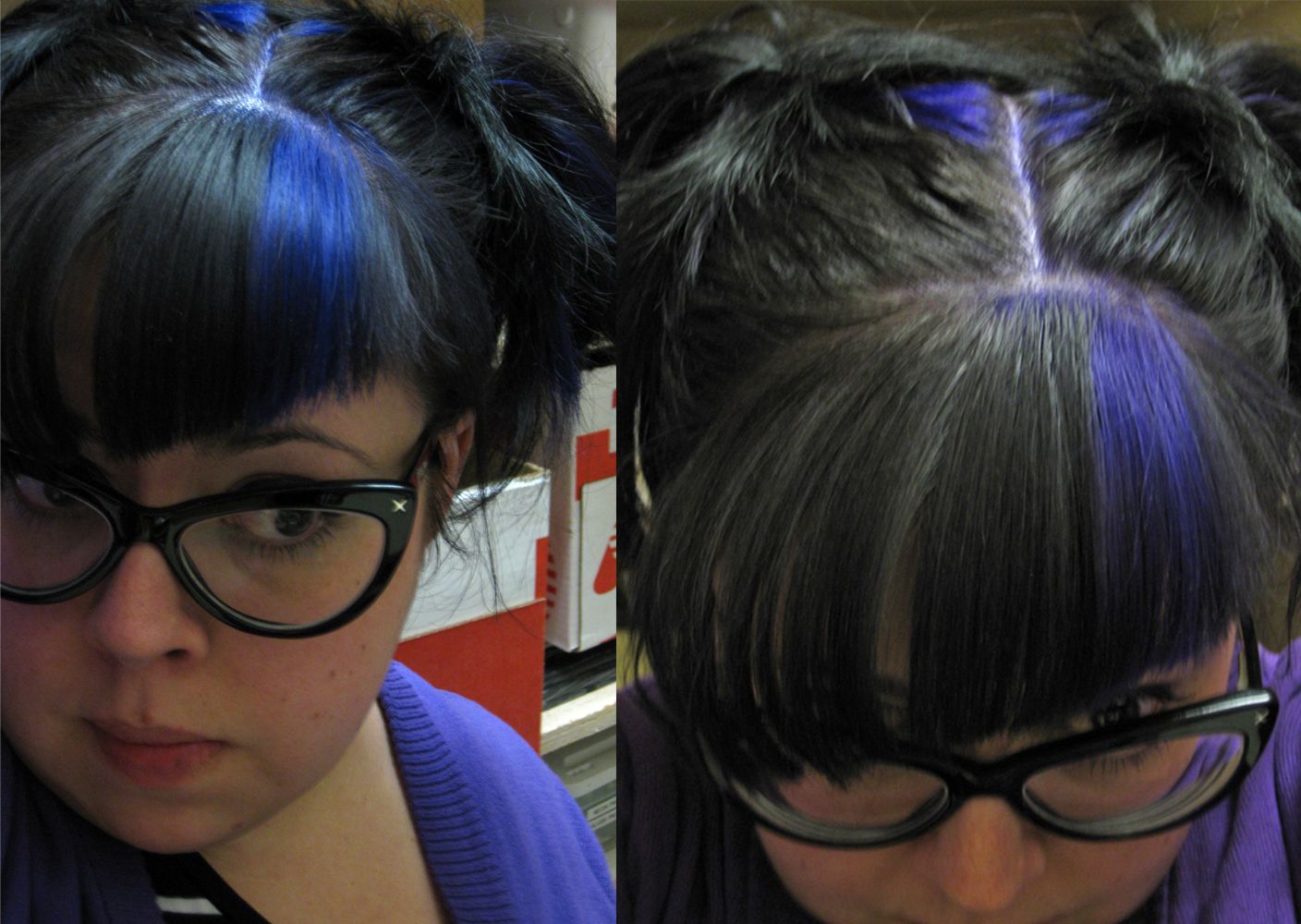 This is one of my lazy day hairdos. I split my hair into pigtails, but I don't pull the hair all the way through on the last twist of the elastic. It looks (only slightly) less little-girlish than normal pigtails. And it keeps my hair up off of my face. And it disguises roots that are getting greasy if you didn't wash it that morning. Not that I do that or anything...!!!
Rock on,
Jen @ Hell Razor