Hi There!
Happy Friday, everyone!!!
In honor of Elvis's birthday (which was actually the 8th of January...not February, BUT who's counting!?) I wanted to share with you today our trip to Graceland! Ok, so for me...Graceland is the equivalent of Disney World. I've even decorated our house in a "Graceland inspired fashion"...Oh yeah...So check it out!
When you arrive for a tour of Graceland, you are given a headset and a Walkman looking thingy...This is your "tour guide"for the whole tour. they put you in a shuttle with a group of people and drive you across the street, through the sweet iron gates and up the driveway. This is me totally geeking out on the shuttle over...and Dave...looking like he's yelling at his Walkman...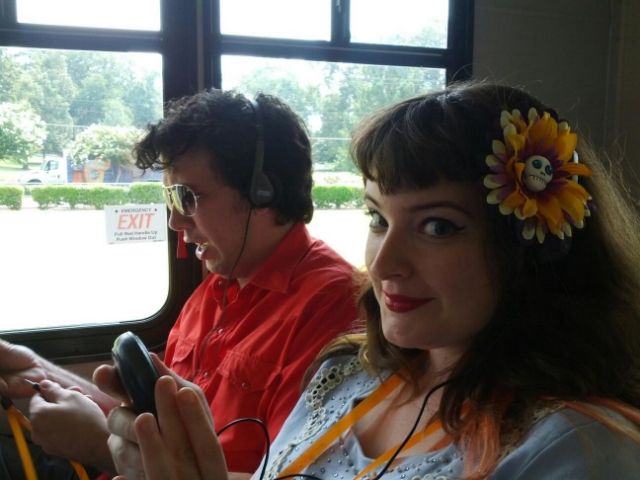 Located at 3764 Elvis Presley Boulevard in Memphis, Tennessee, Graceland is one of the coolest homes in America. It's 13.8 acres and was sold to Elvis for...wait for it...$100,000 in 1957.
When you walk in the front door this is what you see on your right...Yes..I want all of it...They have obviously redone a lot of the decor. I believe this room used to be all red velvet when Elvis lived here, but the peacocks have always been there...Either way, I'll take it!
You then get to walk through a formal dining room and the kitchen (which is hardcore 70s style...carpet and all) and you enter the infamous Jungle Room!
Our whole basement will someday look similar to this room...It's gonna be sweet!
Obviously, there are many many other amazing rooms to check out. If you make it out to Memphis, you HAVE to go if not only for the cheese factor! They also take you through a few more buildings on the property with memorabilia and all that fun stuff, but at the end of the tour you are brought to the fountain where Elvis and other family members are buried. Oh yeah, buried in the back yard!
..AND no Elvis blog post would be complete with out a velvet Elvis! Dave got me this for our first wedding anniversary and it now hangs in the entrance to our basement. Does he know me or WHAT!? ;)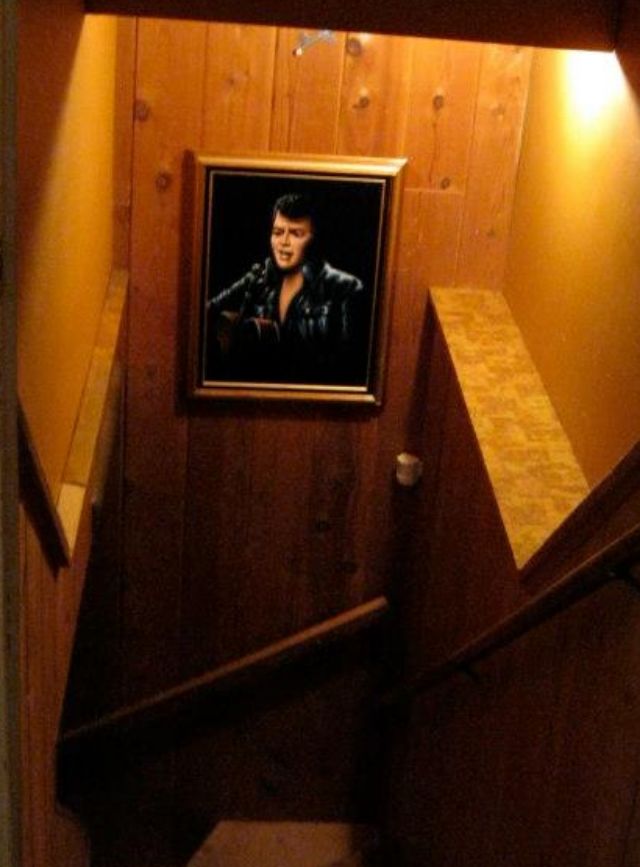 Catch ya Later!
Steph @ Calamity Layne