Hello there!
Happy belated Valentine's Day everyone! Did you guys get anything good? I got Dave a Foo Fighters t-shirt and Apple TV (we got rid of cable...it's crazy expensive!!!). Alright, if you are looking for some post Valentines Day shopping (and live in Chicago or Nashville) you should check out my top 5 favorite Vintage shops!
Very Best Vintage
1919 W. Chicago Ave, Chicago, IL 60622
312-226-5530
Tues - Sat: 12pm - 7pm
Sun: 12pm - 6pm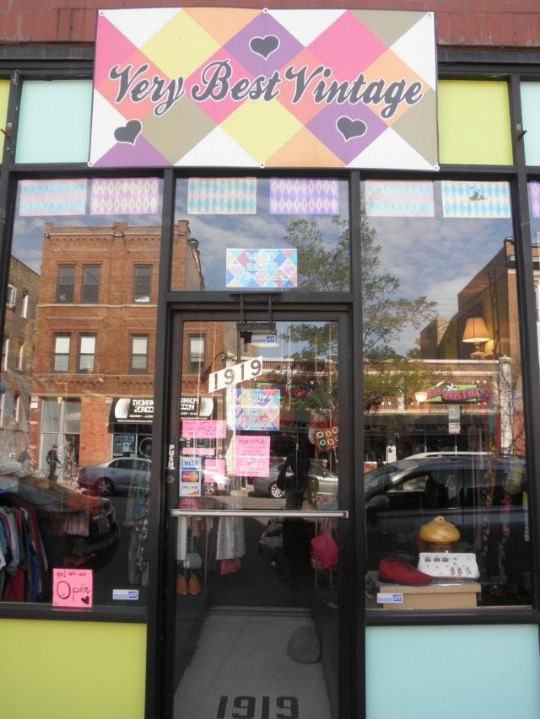 This place is tiny, but it packs a big punch! I found a SWEET sparkly pink 60s wiggle dress there for $20! Their prices aren't crazy and you can try stuff on (which some places won't let you do...). Parking is pretty easy around that area too!
Seek Vintage
1432 West Chicago Ave, Chicago, IL 60642
(312) 526-3164
Mon: 3:00 pm - 8:00 pm
Tue - Fri: 12:00 pm - 8:00 pm
Sat: 11:00 am - 8:00 pm
Sun: 11:00 am - 6:00 pm
I ran across Seek by accident (which I thought was kind of funny because it's called Seek)! They have GREAT stuff, both clothing and housewares, and everyone behind the counter is always super nice and helpful. Their prices are good too! Definitely worth a stop on your next vintage shopping trip!
Vintage Underground
1834 W. North Ave, Chicago, IL 60622
773-252-4559
Tuesday - Thursday 11:00am - 6:00pm
Friday and Saturday 11:00am - 7:00pm
Sunday 12:00pm - 5:00pm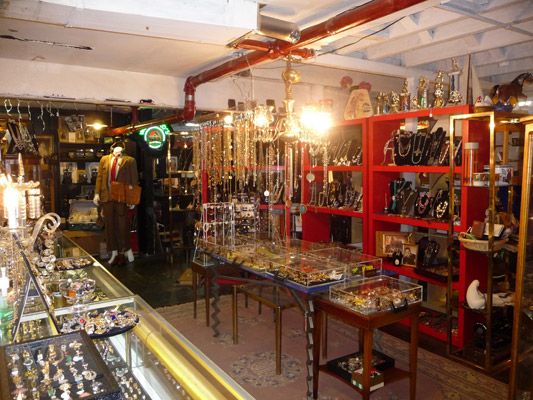 The staff at Vintage Underground is just super helpful and really sweet. The prices are sometimes a little on the pricier side. It really depends on what you're going in there for, but the jewelry selection is fantastic! They also have some great clothing and furniture available as well.
Knee Deep
1425 W. 18th Street, Chicago, IL 60608
312-850-2510
Mon - Thu: 12:00 pm - 7:00 pm
Fri - Sat: 11:00 am - 8:00 pm
Sun: 12:00 pm - 6:00 pm
Knee Deep is located in Pilsen and they have
amazing deals
all the time. Great selection and prices are pretty god too! Check em' out!
Moonshine Nettie
615 14th ave N. HISTORIC MARATHON VILLAGE
Nashville, Tennessee 37203
615-320-1995
Mon - Sat: 11:30 am - 5:30 pm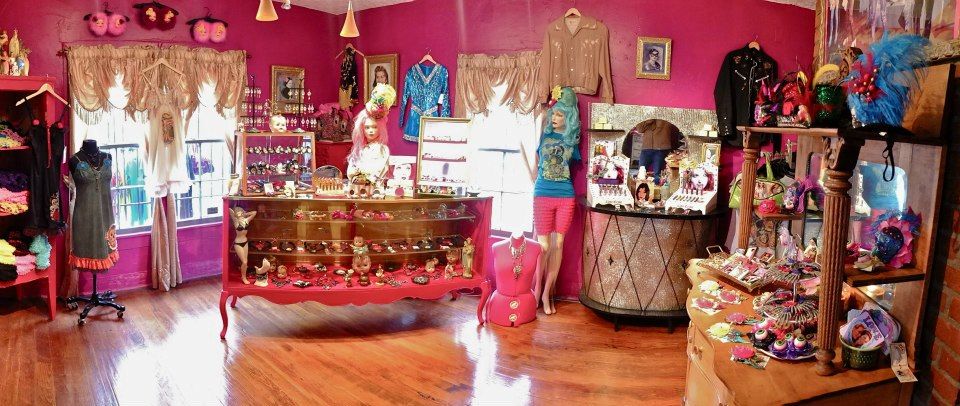 I absolutely LOVE this store and these ladies! I met them in New Orleans at their store Ragin' Daisy and have followed them ever since! They're out of Nashville now (which is my second favorite city outside of NOLA) and they have some of the coolest stuff both vintage and new. Oh! They also make some of their stuff too AND have a pretty sweet makeup selection! Check them out and if you find yourself in Nashville stop, by and say howdy! ;)
Catch ya later!
Steph @ Calamity Layne