We had so much fun at the roller derby! A couple of Sundays ago (the 13th, to be exact) we were invited to vend at the Aurora 88's derby bout. It was so awesome that we're going to go back next month to vend again on the 17th of February!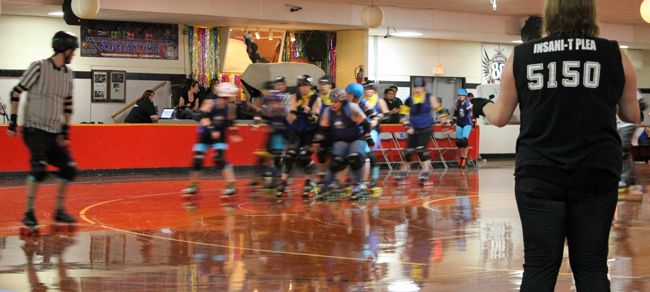 Watching the girls skate made me miss roller skating so much! I wanted to jump out onto the track (knowing virtually nothing about roller derby!) and skate with them!
Below is Stephanie hanging out at the Hell Razor table. I think we put out a pretty good spread!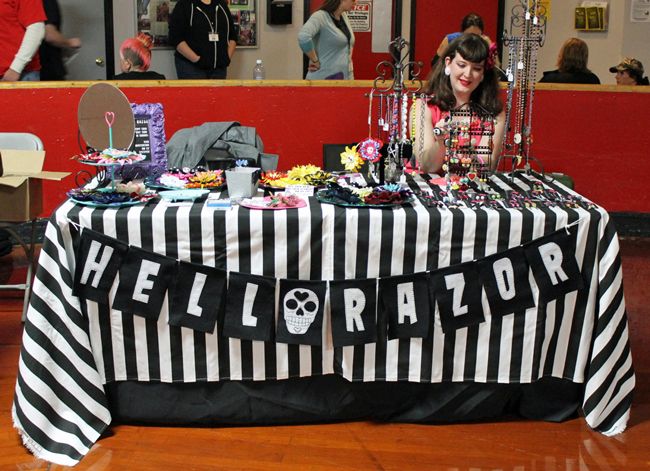 I made a ton of new flowers and even a few new jewelry pieces, too! Check out my new dessert stand turned display piece, and my vintage pastel blue ashtray, also a nice little display dish for bobby pins...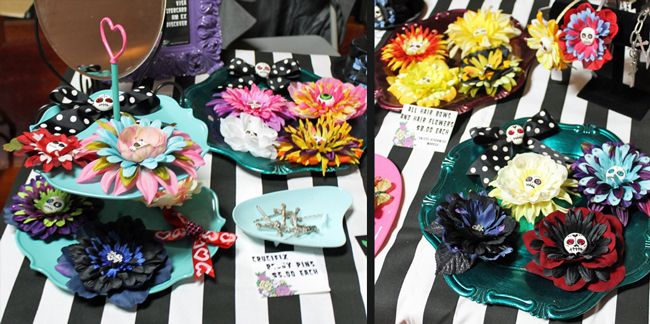 Stephanie brought a bunch of her earrings as well. Check out her cool revolving square stand - I love it! I chose to display my earring cards right out on the table instead of using my bulletin board screen. It would have blocked our view of the bout!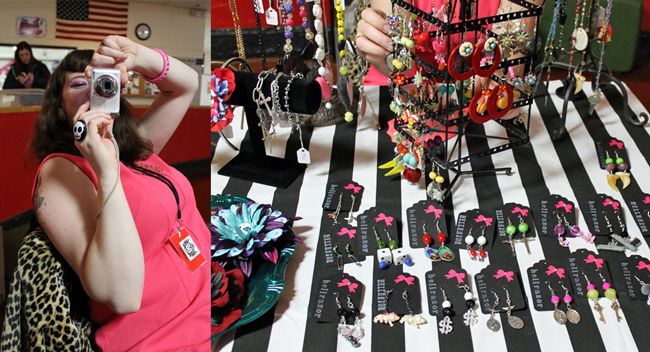 It was really nice to be able to vend and also watch the game unfold from a primo vantage point! I really enjoyed watching.
During halftime there's always entertainment! This bout featured belly dance. They provided dance moves to a variety of different music. It was inspiring to watch.