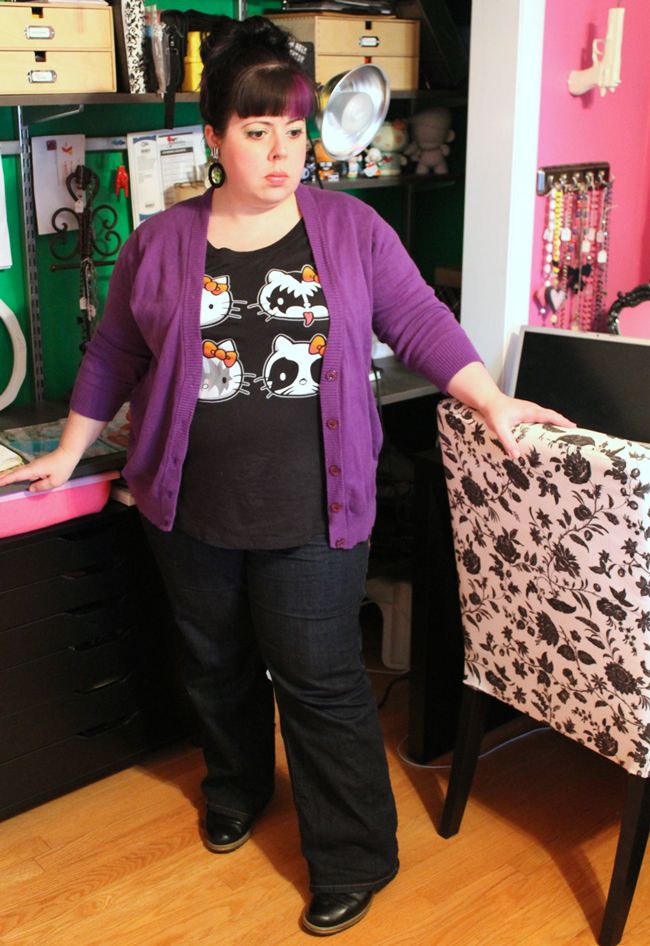 KISS + Hello Kitty t-shirt - Torrid / cardigan - Torrid / jeans - Lane Bryant / earrings - Calamity Layne
See the crazy clamp light next to my head? I was photographing some new flowers and didn't feel like cleaning up, so there ya go.
I bought this Kiss + Hello Kitty t-shirt at Torrid (remember I told you they had really good t-shirts before the holidays?) and I bought a couple of solid color cardigans the same day. I love how these cardigans fit, but they get real pilly really fast. "Pilly?" Is that proper grammar? I don't know. Anyway, I found
this tip for removing sweater pills
and I was off shaving some of my cardigans for like an hour today.
Nerd.
...but it actually worked! So, we'll see how long it lasts before I have to repeat the process again.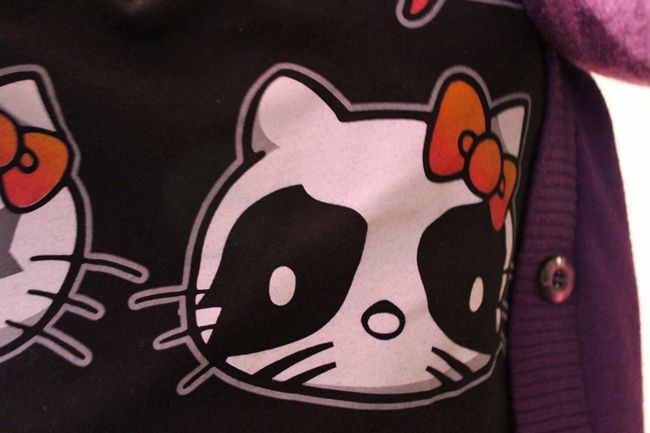 Here's a close-up of the t-shirt. I tried to take a photo that wasn't all awkward close-up of my chest. That would be weird.
My earrings were gifted to me by Stephanie! She sells similar items in her
Calamity Layne
shop, although she is best known for her awesome vintage selection. I'd been eyeballing these awesome skull earrings for a while now, so I was super excited when they showed up in my Christmas gift!
And the eye makeup of the day: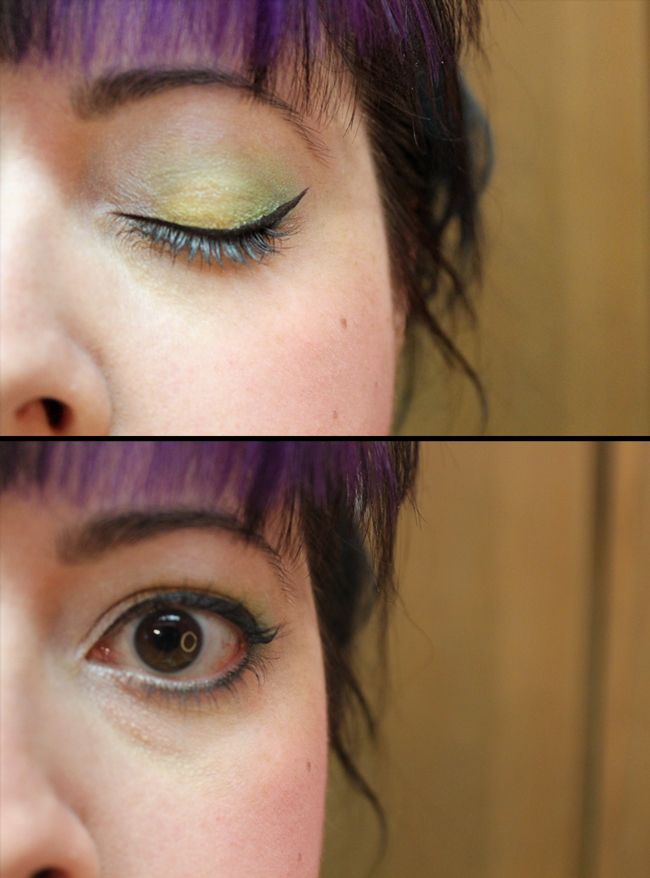 I've realized that my eyeshadow color does not show up very well in my photos. Hmm. Today was yellow with turquoise accents on the outer corners. I even added a bit of teal eyeliner (I like
Urban Decay 24/7 Glide-On Eye Pencil
) under my eye, but it's a little hard to tell.
Any tips for photographing makeup? Lemme know!
Rock on, Jen @ Hell Razor.