I'm Stephanie from
Calamity Layne
and I am super excited to be guest posting on Hell Razor!
I wanted to introduce myself because I will be guest posting on Hell Razor at least once a week to fulfill all of your vintage and unique fashion needs! I'll be here for you through all your dress dilemmas and outfit outrages...OH! And I'm always good for some random weird posts too! So, keep your eyes peeled because Jen and I are collaborating on some pretty sweet new stuff as well!
Let me tell you a little about myself! My husband Dave and I live in the vast suburbs of Chicago. He's a bartending musician and I work some lame 9 to 5 job by day. However, by night I am furiously measuring, taking pictures, and writing posts because I run my very own vintage store on Etsy called Calamity Layne!
I've always loved and worn vintage clothing, but I only discovered that I wanted to own my own shop a few years ago. I also have an intense love of music (my degree is in Music Business Management...which is just a fancy way of saying I learned how to babysit bands in college). I had been managing a band that had a really retro sound and they were in need of a cheap wardrobe for their upcoming tour. I began scouring thrift stores, vintage shops, and estate sales for anything I could find that would fit their style. I really enjoyed shopping for them so I began shopping for other bands, and then my friends, and then for people in general... Thus, I started
Calamity Layne
to sell fun and affordable vintage items for everyone. I look for interesting, funky pieces you can wear on stage, off stage, or anywhere in between!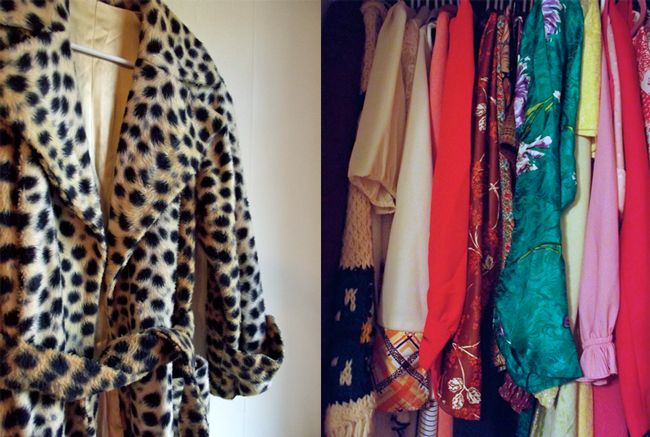 That's kinda me in a nutshell, I look forward to getting to know you guys much better in the future - and totally feel free to convo me on Etsy or shoot me an email at
calamitylayne@gmail.com
if you have any burning questions about vintage that you want me to answer! Catch ya later!
Yours truly,
~Steph A
now playing: