Our
New Year's Eve gathering with my family
was pretty fun. Check out all the awesome crowns we made from our pipe cleaners and rhinestones!
I spent most of January 1st cleaning up, hanging out, and catching up on other blogs. It's funny how they all seem to blend together at some point. Especially right now. Insert year-end-recap here. Insert New-Years-resolution post here.
I'm really good at being cynical and pessimistic, so I'm going to bite my tongue and not go into details or get snarky. But I do think I might re-evaluate some blogging things... because I don't want to read just like so many of the other blogs out there. Yeah, I know no one's truly a sparkly special snowflake unlike anybody else out there, so I won't pretend like I never do anything like anyone else. No one's ever truly original, just inspired by a collection of other similar things that already exist...
So, now that I'm done ranting, I do want to address one theme (call it a goal, resolution, whatever floats your boat) for the new year, which is HAPPY. I want to work hard to find it. I've made some really good strides this last year, and I want to keep focusing on it this year. Hence the "hey Jen knock off the snarky" stuff.
Step one to happy is to stop hiding and hating myself... as much. I haven't done an outfit post since before I was pregnant. So. That's over a year ago. I got fat. I have a thyroid problem now, too, so it's not going away any time soon. Let's deal, ok? This is what I look like:
PJs - Target / black t-shirt - Target / slippers - Target
For New Year's Eve, we had a family gathering that was pajama-themed. So here's my owl jammies.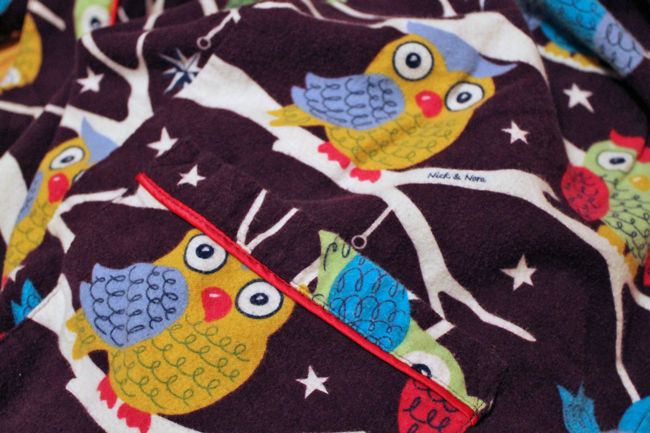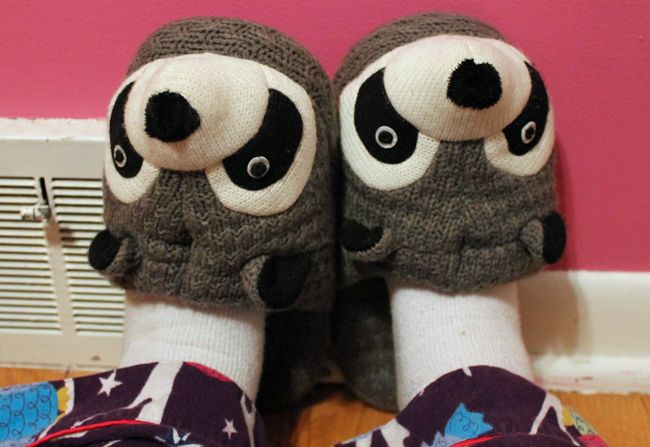 Are those slippers raccoons? I think so. I'm able to wear them for short spurts before my feet start to hurt real bad and I have to switch to sandals. Not very fashionable, but necessary for support.
Another thing that I really love is makeup. I love to try new products and I'm pretty good at rocking a liquid liner cat-eye. Here's a crappy iPhone shot of my New Year's eyes:
I went with yellow and pink shadows, black cat-eye liner, and some gold glitter liner on top of the black (since it's New Year's and all... I wanted to be sparkly) - but you can't really see the glitter all so well here.
I want to start exploring stores and places that sell fashion that I can wear NOW, not traditionally "skinny" (hey, fun fact, did you know that my "skinny" size is actually a size 10/12 - more on the 12 end of that, actually. so stop beating yourselves up you guys!) - and finding other bloggers who do the same. Right now I'm enjoying
Girl with Curves
,
Miss Indie
, and
Chubble Bubble
.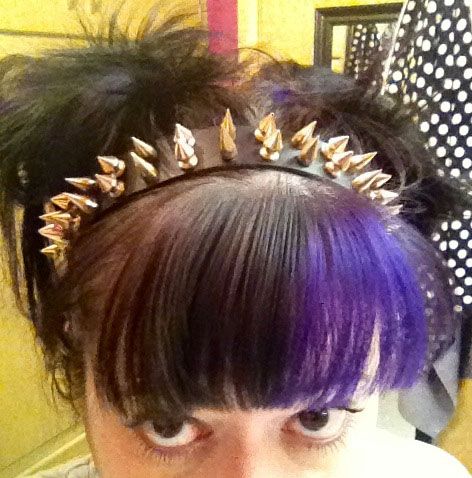 Expect to see this guy in a LOT of future outfit posts. It's so awesome.