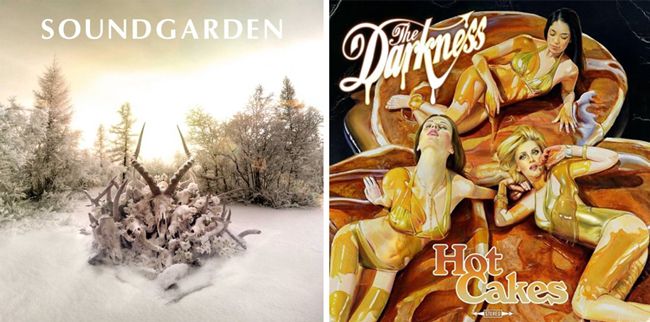 I'm so excited! Todd and I have a hard time surprising each other at Christmas, so sometimes we make agreements (like last year) where we just won't buy for eachother, or we buy a "couples" gift that both of us will use and enjoy. This year we decided to buy tickets to shows! We both get to go out (date night, woo!) and see an awesome concert, but we feel like we also get an individual "present" because we get to pick which specific shows we want to see.
I picked Soundgarden (I've never seen them live, can you believe it?) - I'm a huge Soundgarden/Chris Cornell fan - yep, even the
Scream album
he did with Timbaland, I love that one! So we have tickets for
January 29th at the Riviera theater
in Chicago. Gotta make sure I go dig out my flannel!
Just TWO DAYS before this show, on January 27th, we'll be at the
Riviera (again) for The Darkness
, which is the show that Todd picked to go see! I've never seen The Darkness live either, so I'm pretty excited for this one. Expect some blog post action where I share all the fun concert-going deets with you!
(And if this wasn't exciting enough, Iggy's first birthday is January 31st! What a week this will be!)