This year, we were originally going to go to our neighbor's house for New Year's Eve (we went last year and it was pretty fun even though I was super pregnant and crabby!). But with family being in from out-of-town for
my grandmother's services
, we decided to do a small family gathering at our house instead. My aunt and cousin are only in town until Tuesday, so New Year's Eve is the perfect time to spend with family.
I "won" a fondue set in the white elephant gift exchange at my husband's family Christmas gathering, so I'm excited to break it in! I'm planning to make a cheese fondue using
this recipe
, and a chocolate fondue using
this one
.
My sister-in-law, cousin, and I all decided that the theme for our New Year's Eve gathering would be "Pajama Party," so that everyone can show up in their pajamas and/or bring their slippers, blankets, or other comfy attire. Todd will make a fire in the fireplace, and we have champagne to sip at midnight!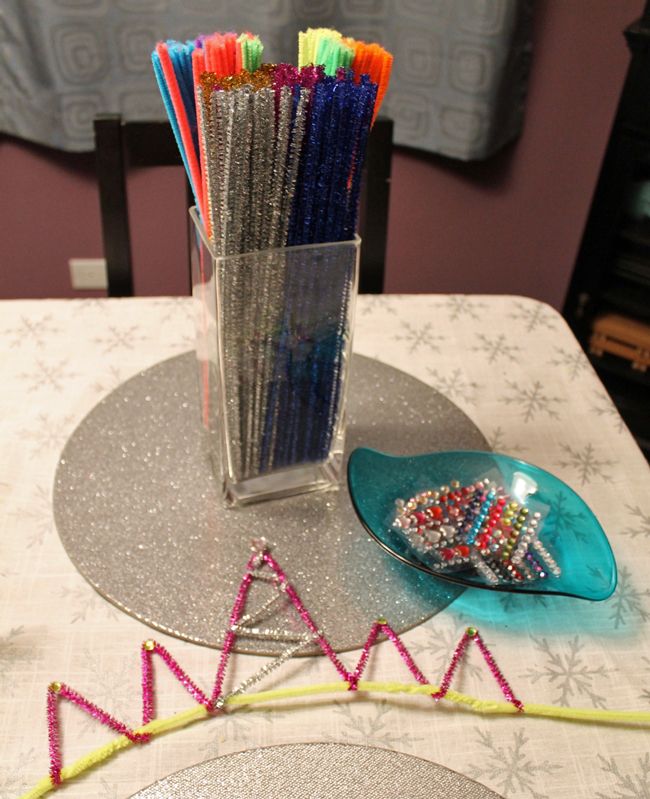 I decided to add one other fun aspect to our party - a craft project! I have to be honest here, this wasn't my idea... I spotted it on one of
Jennifer Perkins' Pinterest boards
and immediately knew it was perfect for our pajama party! I bought pipe cleaners in various colors (including metallic, of course) and some self-stick rhinestones. The challenge? Make your own New Year's Eve tiara! Hopefully, I'll get some good pics to share with you later...
In the meantime, I've been sorting through and editing photos from our Christmas extravaganza events (three days of celebrating...) and I hope to share some of my faves with you soon!
One of my fun Christmas gifts was this battery-operated milk frother. I've been attempting to relax on evenings by frothing milk to add to my coffee with Bailey's and sitting by the fire. When you have a sweet skull tiki mug like this, even better, right?