I was organizing my art studio the other day and realized I have kind of a weird collection that I'd like to share. I save interesting and fun tags from items that I like. Sometimes it's a brand name item I couldn't normally afford, so it's fun from a memorabilia standpoint (remember when I splurged - or saved up - and bought myself that fancy purse?) but other times I just like the graphic design, or its from a favorite designer.
I have a small bulletin board that hangs behind my work area - most of the time I forget it's even there, and it holds my tag collection. It's 8x10 inches, and I made it out of an old picture frame and a cork square.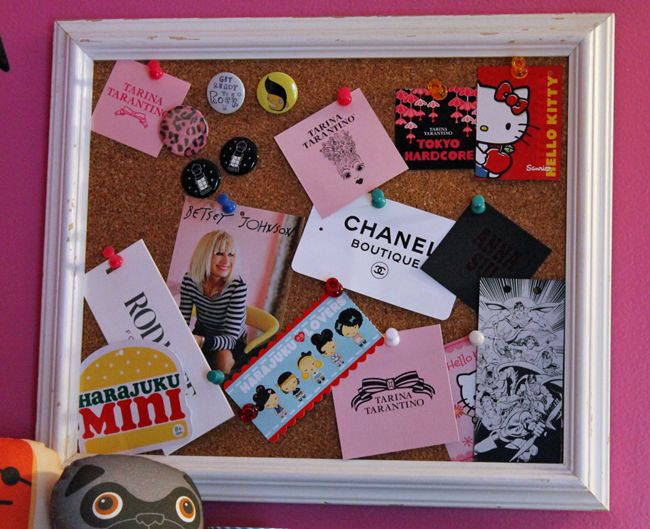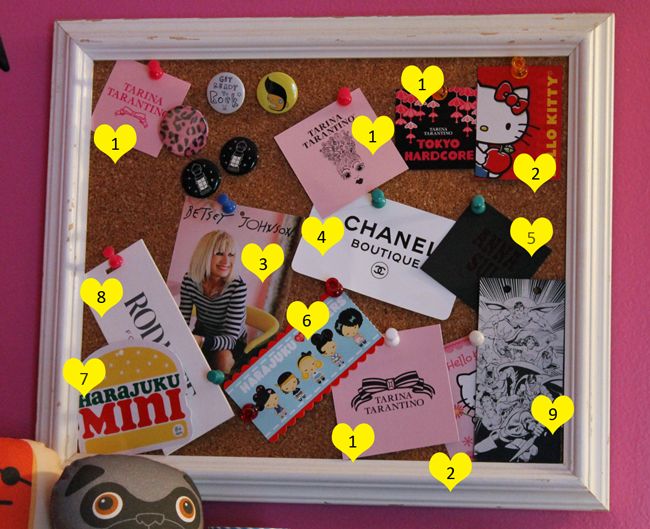 Here's what my collection contains at present:
Tarina Tarantino - the older tag had a female face with crazy hair. The newer tags have the simpler "bow" logo. I also have one from the Tokyo Hardcore Collection.
Hello Kitty - There's a ton of different tags, these are just two I particularly enjoyed the graphic design on.
Betsey Johnson

- still my number one favorite. Wish I had the money (and the body) to buy more.

Chanel

- this one's a cheater. I love Chanel, but can't afford anything besides the occasional makeup item here or there. This tag came with some Chanel buttons my aunt gave me. I'm saving them for a special art or craft project one day.

Anna Sui

- This is the tag from her Anna Sui for Target line. I still have two dresses from this collection. They're too small right now, but I'll never get rid of them. I dream one day I'll be able to wear them again.

Harajuku Lovers - I found my purse at Marshall's for an excellent price. Score!
Harajuku Mini - I still snag the boy's stuff at Target whenever I can. Especially if I find it on the clearance rack - oh boy!
Rodarte for Target - I think I purchased almost the whole collection on this one. Again, stuff I have that doesn't fit, but I wont get rid of...
Marvel/Converse - tag from my wonder woman shoes. It's made of real heavy cardboard. I like when companies put tons of thought into packaging and stuff like this.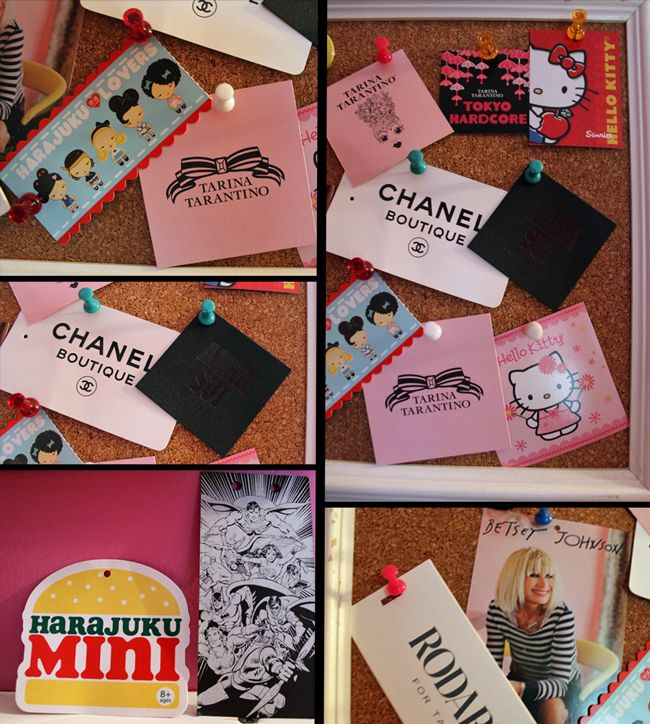 So, I start to wonder sometimes if I begin to seem like a hoarder when I show you my various "collections," but since I haven't been doing any outfit/personal style posts, this is what you get. All my stuff. Feel free to show me all your weird stuff, too. I'm ok with it.