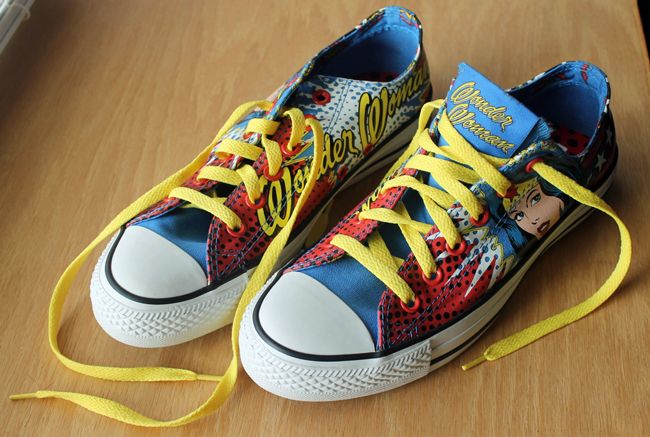 Last post,
I mentioned the DC Comics x Converse Wonder Woman All-Stars I wanted to buy from
Journeys
. Well, I couldn't resist and ordered them last week - and they're here! I wore them for the first time today. Every time I looked down at my feet, it made me smile.
I got lots of compliments on them at work. I'm mostly impressed by the high quality of the design, and how no detail was overlooked - even the insides are amazing!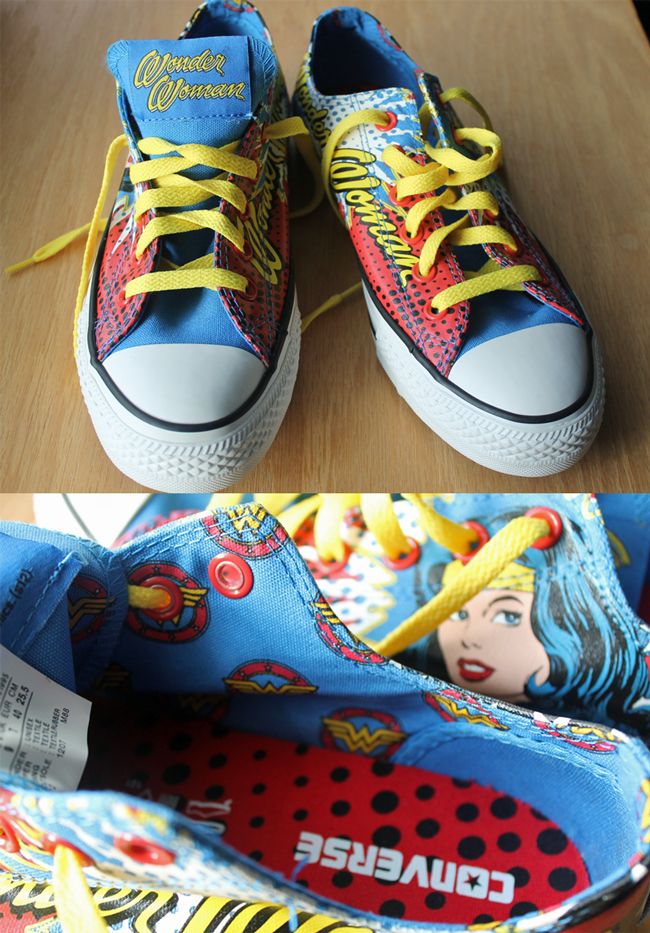 I had my choice of traditional All-Star white laces, or the yellow ones that were also included. I went for the yellow. Oh yeah. I love these shoes so much.
There are a whole bunch of
DC Comics x Converse designs
, including Superman and Batman! I'm kind of partial to the
Poison Ivy All-Stars
as well...