Happy Black Friday!
Is it really happy? I don't know... I'm mostly hanging out at home, doing laundry, and being a total couch potato...
But I have a present for you! It's a DIY Holiday Party Printable to help with the traffic flow at your house during holiday events.
Check this out: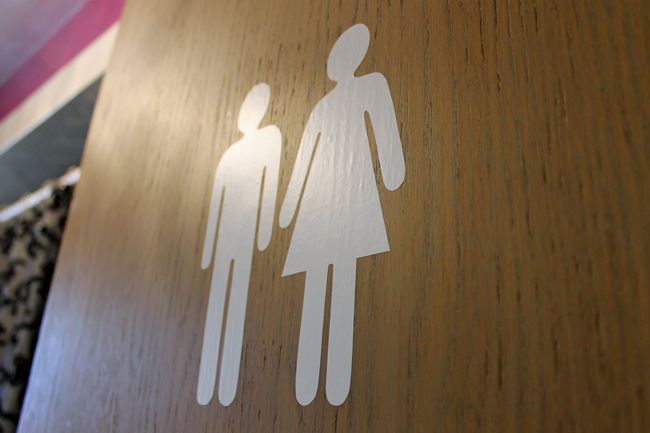 Have you ever been to a friend, coworker, or relative's house (at a holiday party, for example) and had no idea where the bathroom was? And even if someone tells you "up the stairs, to the right, second door on the left," you still end up opening the door to the linen closet? Uh, yeah, that's me.
Well, I made this fun sign for our bathroom at home, even though we don't necessarily need it (it's a small house and the bathroom is fairly visible in the center of the hallway). I thought it just looks fun, but after I put it up, I realized how helpful it could potentially be if other people used this signage in their own home! The best part is that (if you choose to use my method) it's contact paper, and therefore fairly easy to remove if you wanted to just use this as a temporary decoration, like for a party. But you could also just print my sign and use it as-is.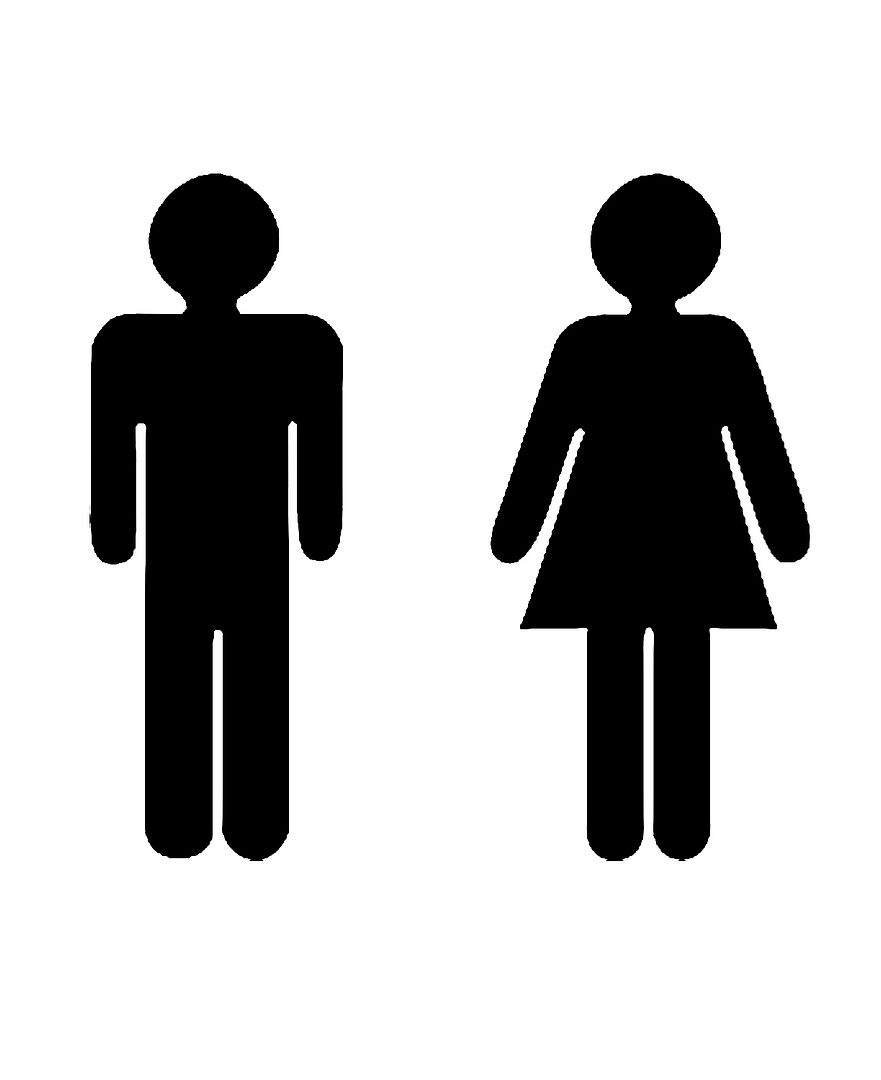 I made these symbols into a
downloadable .pdf
for you to print out and use to make your own bathroom people sign! (If you look around online, most bathroom signs have the head shape separate from the body shape. I made my shapes all-in-one for easy tracing!)
If you'd like to use my method (just the positive shapes of the people), here's what I did:
Cut out the black outlines of the figures above.
On the back of a sheet of contact paper (I used white), trace around the figures using a pencil or marker.
Cut out the people from the contact paper.
Peel and stick!
If you're super picky (like me) use a small level and a piece of tape to create a line for your people to stand on before sticking them to your door.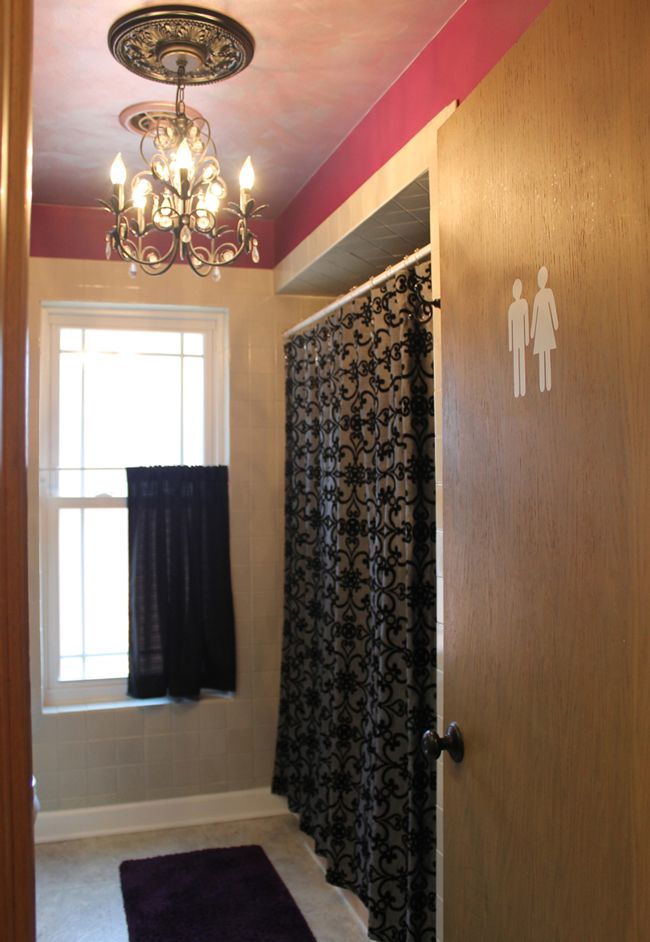 Now, your guests will know FOR SURE which door is the bathroom, and your linen closet can stay nice and messy because no one will accidentally open it. Hopefully.
now playing: