Over the weekend, I decided to finally go ahead and try to make myself a green smoothie. My cousin had been raving about it several weeks back, and it got me thinking. So I looked up a whole mess of recipes online to see if I could find a "basic" or "beginner" level smoothie. I found several that looked pretty good and were very similar, so I decided to jump in and try it. Here's my basic recipe:
Green Smoothie FAIL:
2 cups of milk (I used unsweetened vanilla Almond Breeze, cuz it's tasty!)
Spinach (like 3 handfuls? I'm not really a measurer...)
A frozen banana. (I keep these on hand because when they start to get "too" brown, I cut them up and freeze them for later. The baby likes them, but hey, now I have them for smoothies too!)
A packet of Truvia (optional, to make it sweeter)
Frozen mixed berries - THIS IS WHERE I WENT WRONG.
Read on below...
Okay, here's where I started. You put the milk into the blender with the spinach and you blend the heck out of it. I hit "high" and walked away to gather the berries. Probably about 30 seconds at least, til its fully blended and pretty and green. I was feeling REALLY good here.
Then I added the frozen bananas and a handful of frozen berries. Note that it consists of blueberries, strawberries, raspberries, and blackberries. I SHOULD KNOW THIS PART BECAUSE I'M AN ART TEACHER!
Green + red = brown. It's color theory. Red and green are across from each other on the color wheel. They're complementary (aka opposite) colors. Want proof? See it in action below: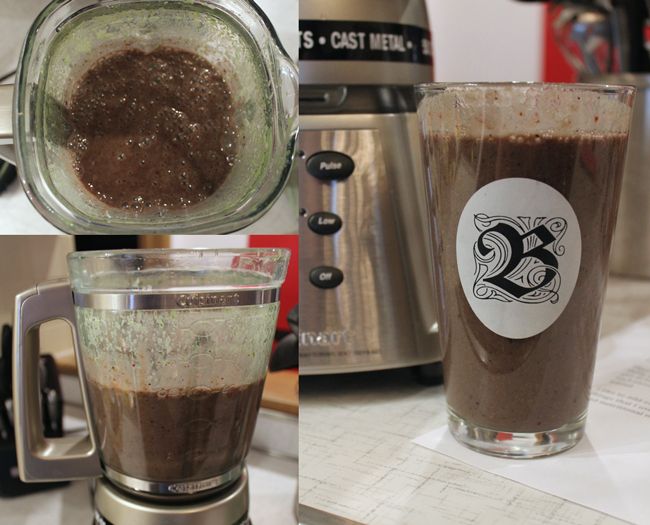 BROWN. My finished BROWN smoothie. Oh man this looked gross. It actually tasted ok, dare I even say good...
But now that I knew my mistake, I was able to go on and create an actual green smoothie that both looked AND tasted good a few mornings later. Want this recipe? Here goes:
Green Smoothie WIN:
2 cups of milk (again, unsweetened vanilla Almond Breeze!)
Spinach (like 3 handfuls)
1 frozen banana
Frozen peaches and mangoes (bought pre-frozen from Target)
1 tbsp or so of almond butter (be generous, it's good!)
Similar steps as the fail version. Blend the spinach and milk first, then add fruit, then I added the almond butter. This makes at least two big glasses, so either you're really hungry/thirsty and drink it all, or you can share with a friend!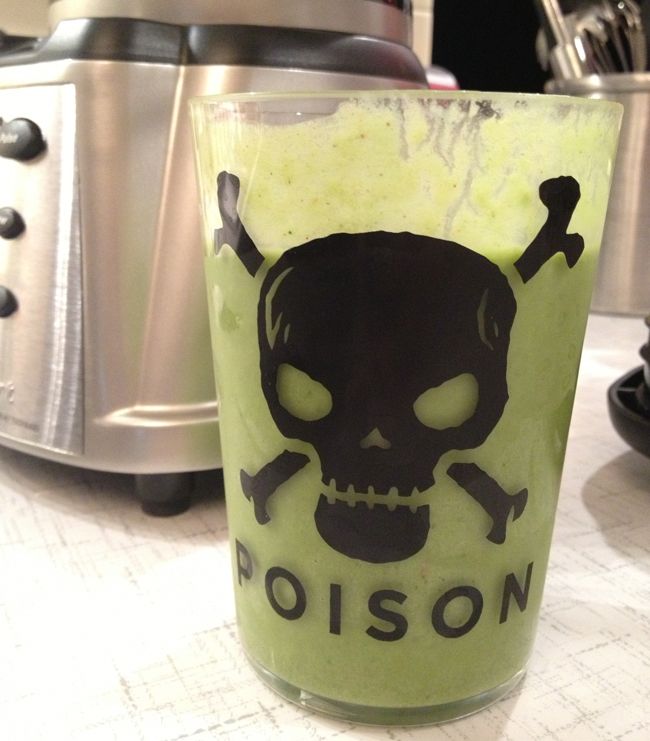 So, the trick is to keep your fruit selection NOT red or black or blue. I'm told that avocado is a great addition to green smoothies, as well as apples or regular peanut butter. If you look online, people add all sorts of protein booster nutritional junk in there. I'm not that fancy yet.
Also, many green smoothies use kale in them. I'm working my way up to that, as one thing I did discover in my research is that the best "green" to use as a beginner is spinach, as it's the most mild.
I even got Todd to try a sip of my (actual) green smoothie, and he said it was good. He didn't take a glass though when I offered it to him. What are your thoughts on green smoothies? Share below!