Todd and I had total art teacher nerdy moments this last weekend when we discovered that Target was selling Campbell's tomato soup in a limited edition Andy Warhol series. There are four different styles/color combinations of the soup and they retail for $.75 per can. Todd immediately ran out to the store to purchase them. Three dollars total for a fun set like this? I'm sold.
We actually bought four complete sets of the can designs, so that we have sets for at home and for at work.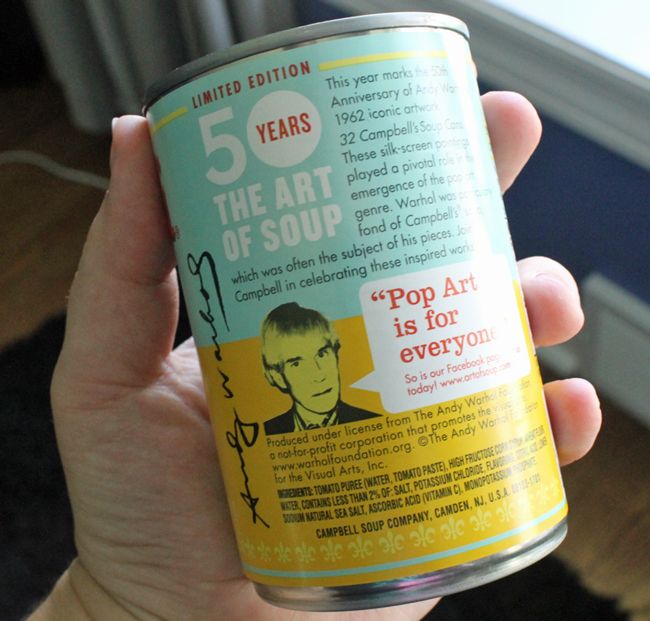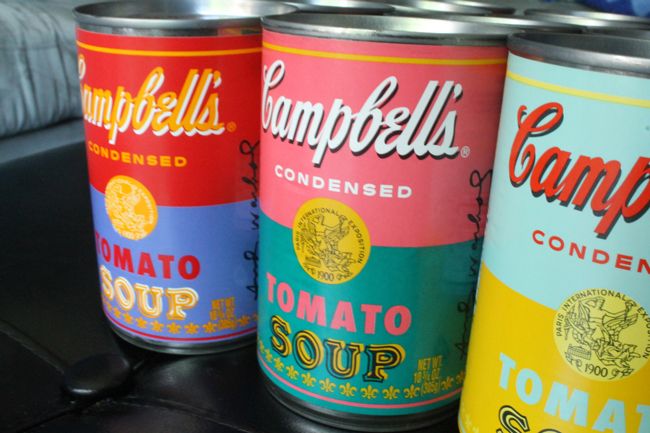 After doing a little research, I discovered that this isn't the first time that Campbell's has made Andy Warhol-themed versions of its soup! Read the full story
here
.
I was excited that our local Target had these in stock, as it sounds like (from some reports) that they're hard to find/selling out at some shops. But I also read that
they're making 1.2 million
"limited edition" cans, so I don't think it's as rare as some are making it out to be.
In any case, it's fun to have an art teacher geek-out at this fun version of an old classic. How about you - would you/will you buy them?