I made this simple yet fun yard stick star wall art for my classroom, but I was thinking how fun it would look hanging in a living room or den and thought I'd share the DIY directions with you!
You need:
5 yardsticks
5 short bolts with matching nuts
foam tape
a drill and drill bit the size of the bolt
pliers (to tighten bolts)
I got my yardsticks for free a long time ago (I think they have a bank name on them or something)... so be on the lookout for old yardsticks. Not all five need to be the same like mine, it'll just create a more eclectic funky overall look.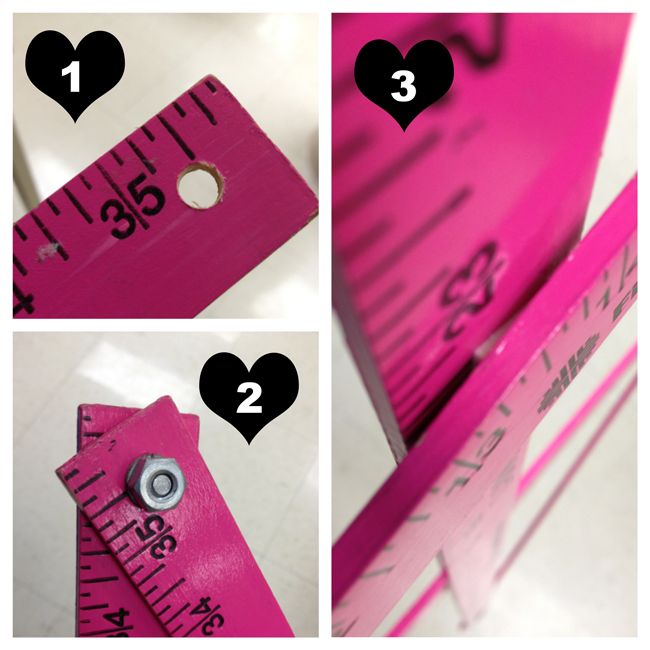 Here's the steps:
Drill holes at the top and bottom of each yardstick. The hole must be large enough to fit the bolt through, and the bolts must be long enough to go through two rulers stacked together, so check your drill bit size. Drill carefully and slowly. I ended up having to use a drill press, because my wood was very soft and I kept splitting the ruler when I tried to do it by hand.
Bolt the rulers end-to-end in a criss-cross star pattern. Lay them out like you were drawing it using rulers. Tighten the nuts onto the bolts using pliers.
Bend the rulers just right until you like how it criss-crosses and it looks good. Then use small pieces of foam tape between the rulers to hold the overlapping sections in place.
Hang and enjoy your new star wall art! The final piece is very lightweight and requires only a nail or small screw to hang.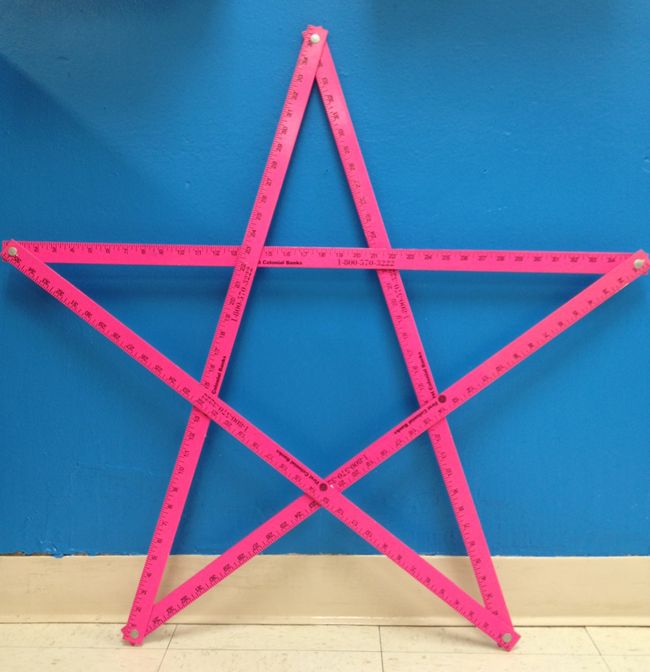 I especially like how the hot pink yardsticks look against the blue wall. Yayy!