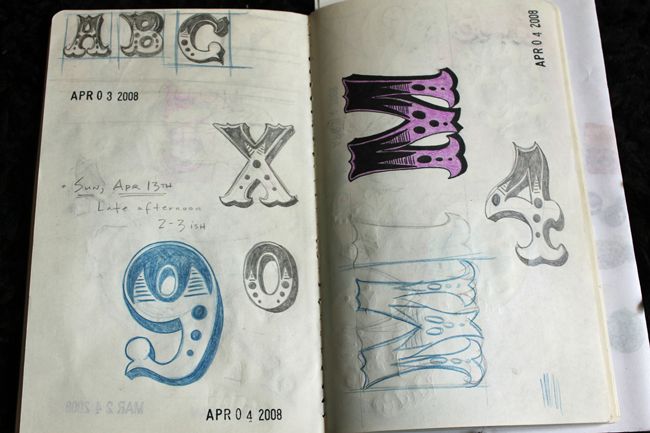 I love fonts and lettering. During this point in time, I was especially inspired by carnival-style lettering. I even have a carnival-style letter "L" tattoo on my left forearm.
I was digging around some of my old stuff and discovered a sketchbook of mine from 2008. It reminded me of how much I used to actually draw outside of my art teaching, and I realized that I haven't shared a lot of my personal artwork on here. I'm not counting DIY project-y things or Hell Razor jewelry or accessories. Therefore, I thought this might be kind of fun to share.
Can you tell that I'm kind of into tattoo art? Todd has a
Sailor Jerry
book that I used to love to look at and copy from. Looking at these drawings make me feel like I need to return to drawing just for fun like I used to!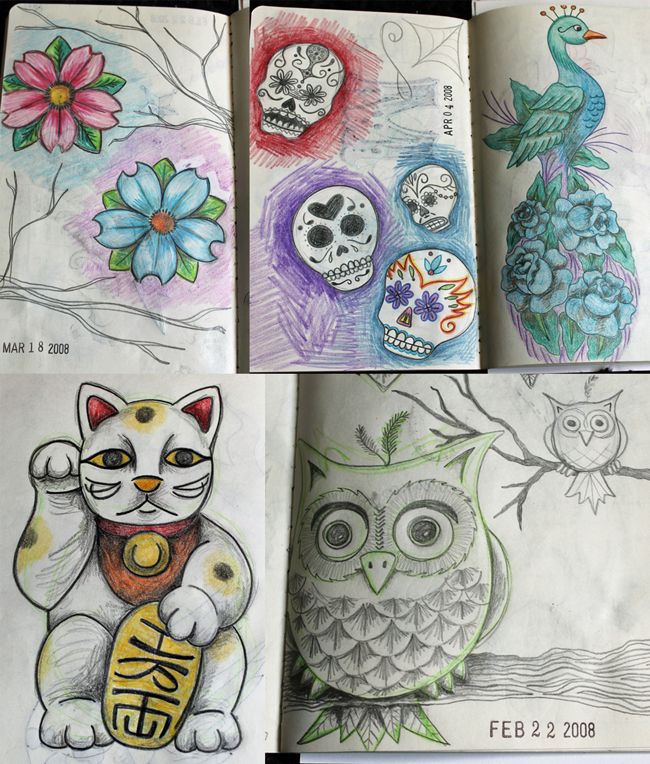 I've done several drawings of my lucky cat statue. The day of the dead skulls were drawn from a pair of shoes that I own!
I've always liked to draw, I just have let time get away from me, and I need to get back to doing those things that I love. Has this ever happened to you?
- Posted using BlogPress from my iPad (
with help from my laptop and full use of the Blogger interface online
)