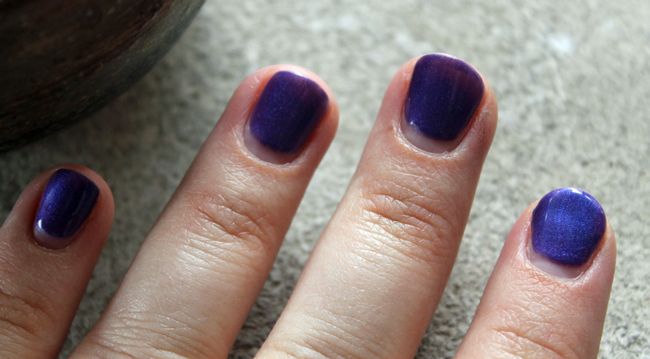 (This is my gel manicure about 1 1/2 weeks after I had them done.)
Between being a new mom and an art teacher, I am constantly washing my hands. Therefore, most nail polish lasts less then a week on my nails (when I've done a
nail polish post
in the past, the photos are always from the day of the polish - typically immediately following the painting!). So I was really excited to hear about gel polish manicures and their no-chip properties. They're touted as lasting 2-3 weeks. I decided that I wanted to try it out before school started, with the idea that it'd be a great thing to have during the school year.
I went on Yelp and read reviews of nearby salons to find out who offered gel nails, and which places were clean and reputable, blah blah blah, you know, the regular stuff. I found a nail salon less than 15 minutes away from my house that was open on Sundays (woo hoo!) and takes walk-ins, so I had to try it out!
They seemed to be a relatively new location (they're part of a chain of salons) and it was very clean and modern. The staff was super friendly and polite. All in all I had a really good experience!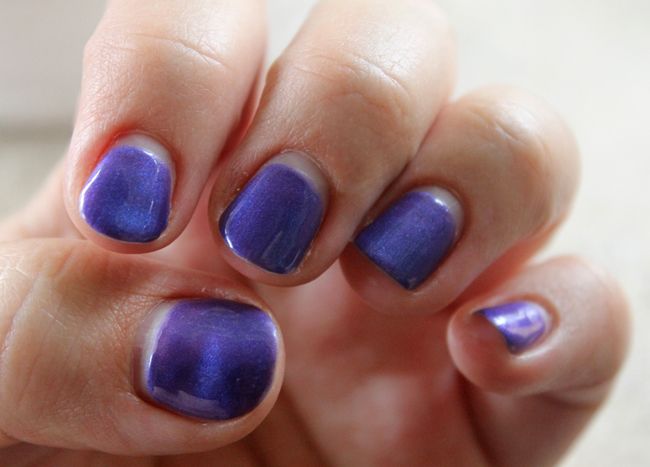 The downside? It cost $40 for this solid-color manicure, and this is how my nails looked 1 1/2 weeks after getting them done. I'm not sure if this is normal, but the outgrowth seems a little extreme. I remember looking at my nails immediately after they were done and thinking "hey they look great but the polish doesn't go all the way to the cuticle..."
So even one week after getting them done, I thought they looked like they needed to be re-done already. And I can't afford $40 every two weeks or so. I might consider it if it was $15 or $20, but there's also some controversial issues surrounding gel nails, like
UV exposure and chemicals used
.
My final review is that I DO like gel nails, but I can't afford them on a regular basis, nor do I like how long (short?) they actually last. I think I'll be going au naturel for a while, and maybe just treat myself for special occasions.