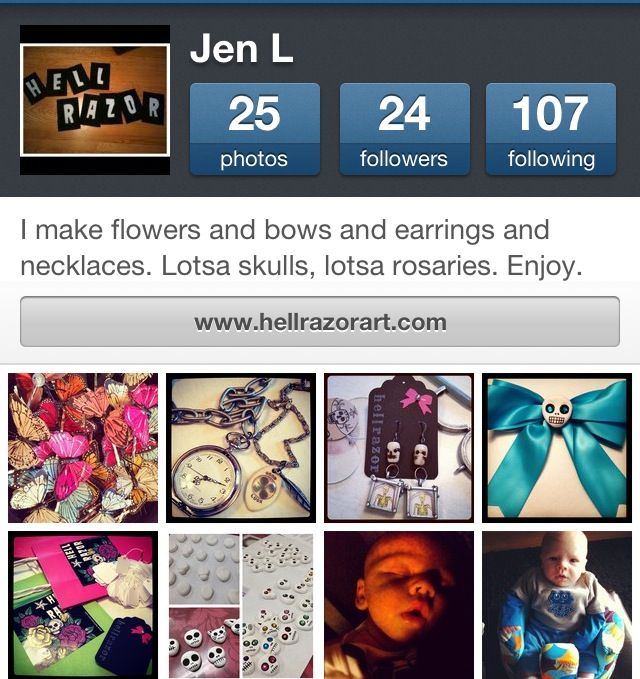 I've decided to get back on the Instagram wagon. Huh, you say? Well, I had an account, I stopped using the account (mostly dog and Iggy photos anyways), and now I've decided to get back on it. Only I promise NOT to flood you with dog and Iggy photos. Instead, it's a good way for me to upload quick shots of what I'm currently working on in the studio. Right now, that means mostly previews of things I'm making (I've been a busy bee!) for the
Constructor Craft Fair
. It's next weekend - eek! So far, I've got my tablecloths all set, I've made a sweet felt banner, and I'm currently working on my display pieces - like a triptych bulletin board display for earrings and flowers and bows.
So, I'm not only back on the Instagram, but I've opened it up to PUBLIC. So you don't need permission to follow. Just do it. By the way, I'm listed as
@hellrazor
.
Thanks! See you soon!