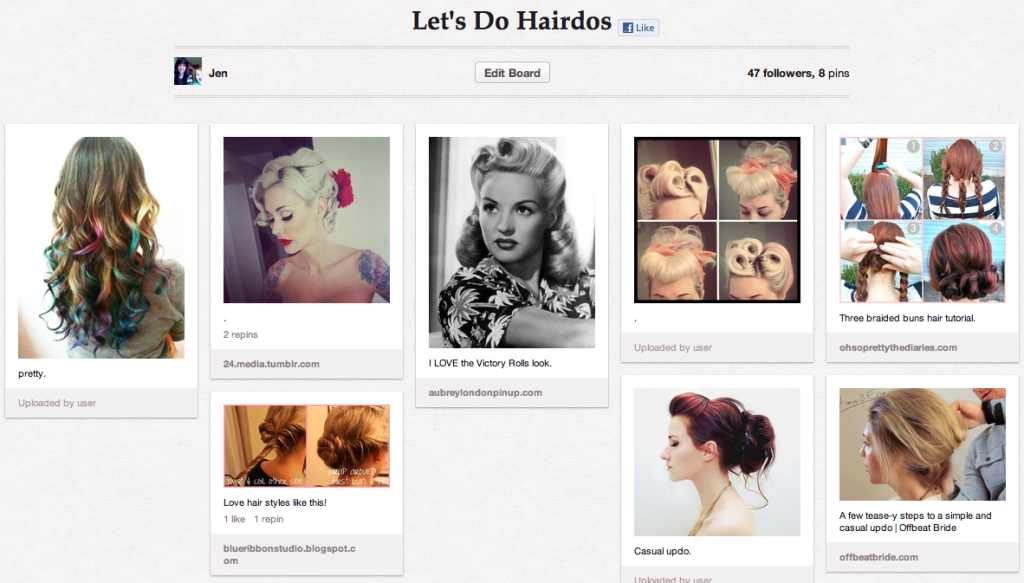 my hair inspiration Pinboard.
I have long hair, and once summer hits, I can't stand having hair all sweaty and plastered on my neck. So I am always searching for hairstyles where my hair is UP and off of my neck. Unfortunately, I've also hit that stage where Iggy like to grab and hold onto my hair - but I am determined not to cave and cut it short! So cute up-do hairstyles are awesome right now.
One of my personal favorite styles is milk maid braids, which I first learned a couple of years ago from
The Clotheshorse
via
this blog post
. However, many of the other styles I've found require some teasing up on top to make them work. Which leads me to my comb...
My rat tail comb randomly snapped on me last week, so I went out to pick up a new one and found this other awesome comb, especially for teasing your hair! Check this out: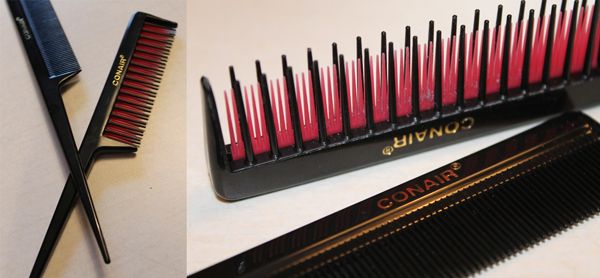 I thought it would be especially helpful to have a comb like this for hairstyles like this: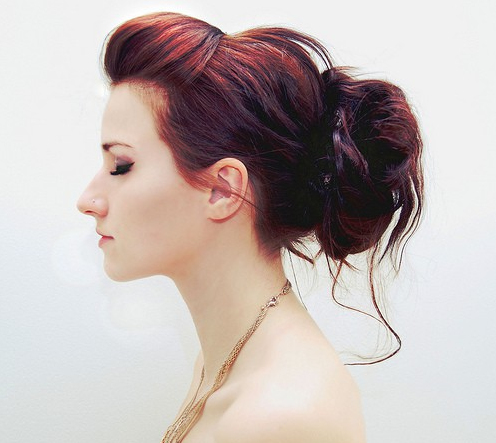 via source unknown
...or, for styles
like this one
, too. This is a screenshot of it below, but it's actually a whole how-to video! Sweet!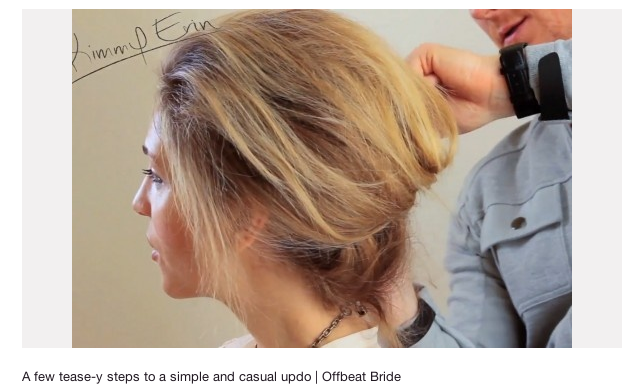 via Offbeat Bride
I am ALWAYS looking for cute and easy summer hairstyles for long hair. Please feel free to share your favorites with me in the comments below!
p.s. Have you checked out yesterday's
badge swap/giveaway post
? Please consider joining in!