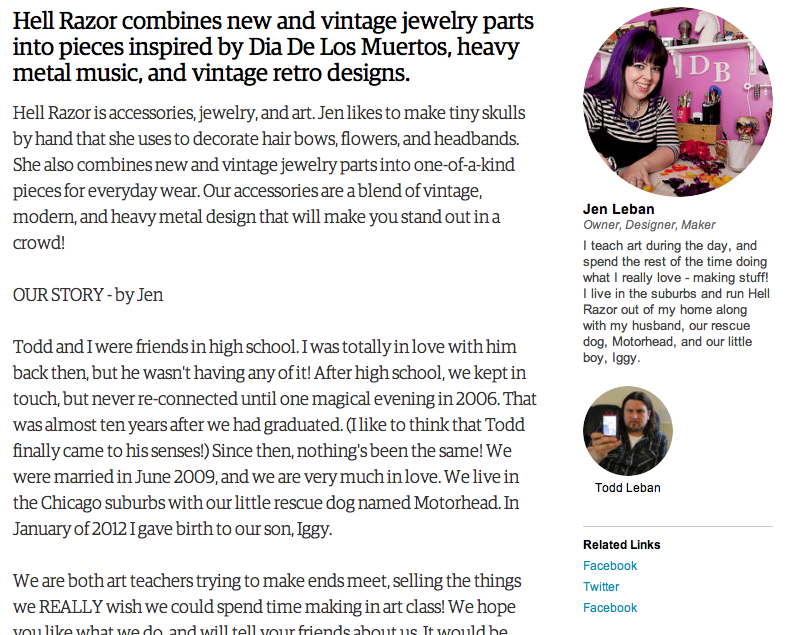 Just recently, Etsy unveiled new "about" pages for shops. I was excited to go and fill out our info for
the Hell Razor shop
! Not only do we get the chance to tell the Hell Razor "story," shop owners and designers get to post short bios and include pictures from their shop!
At the very top of the page (not pictured above) is a slideshow of feature photos for your Etsy shop. I used 3 shots so far: one of the Hell Razor studio at our house, one of our booth from last weekend's
Constructor Craft Fair
, and a shot of our skull decorations in progress.
I think it's a pretty cool new feature on Etsy, and I love the overall look/layout of the page. If you get a chance, stop by and
check ours out
! Thanks!