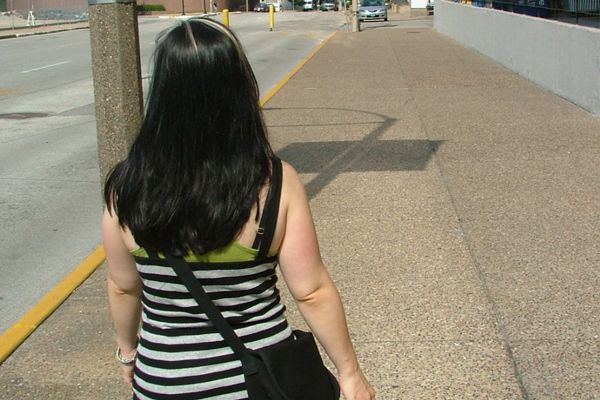 me, on vacation in August 2008
(Admittedly stealing the "Currently..." idea from
Sometimes Sweet
blog.)
Weight Watchers:
I haven't updated on this topic for a while, mostly because I wish I had more exciting news regarding this. I did okay for a few weeks and I actually lost some pounds... I hit my 5% goal, which means that you lose 5% from your total weight when you started. So that's good. But then, two weeks ago, I gained 3 pounds. Then this week I gained 2 pounds. Bummer. It's not like it was a surprise, since I did absolutely NOTHING to follow the plan. So that's what I get.
The upside is that I switched meetings from Thursday evenings to Thursday mornings (because I can now that school is out!) and my favorite WW leader runs the Thursday morning meetings. And so far (three days) I've been on track. But this week will get tougher, because...
Vacation:
We're going to Door County on Monday for a few days with my family. I'm excited and nervous. Mostly nervous because of the Weight Watchers thing. I don't want to go nuts, I want to stay reasonable, and that can be hard when you're on vacation and want to "go along with" a whole other big group of people. I'm also nervous because I get "people overload" after a certain number of hours, and I want to make sure that I have some chill time on my own. Just to cool out and clear my head.
I'm excited about the trip because there's supposed to be some good antique shops. Hoping to find some new Melmac/Melamine dishes for my collection. Or some cake plates for Hell Razor displays.
Books:
I bought a new book to read while on vacation. I've already read about it a couple of times on other blogs, so it's probably not "new" to you, but I'm excited to get going on it. It's
"Bringing Up Bebe: One American Mother Discovers the Wisdom of French Parenting" by Pamela Druckerman
. I think it's going to give me some good things to think about. For instance, today I gave Iggy some bananas for the first time! His cereal just looked so bland and gross, I surely wouldn't want to eat that. And wouldn't you know, he seemed to like the bananas way better... hmm...