For my birthday, I got the new iPhone 4S, which is pretty awesome. But my old 3GS was still in working order, and I wasn't sure what to do with it. I asked the guy at the Apple store, hoping they'd offer some kind of a trade-in or program like that, but no luck. He said "oh, it's just like having an iPod touch now."
Well, I have an iPod touch (it's old, but still...) and I have an iPod nano, too. I don't need an old phone to function as an iPod. So I did some research, and that's when I found
Gazelle.com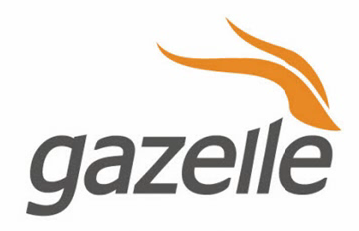 Gazelle.com
was offering $95 for an iPhone 3GS in "normal" condition, so I signed up. They sent me a box, postage paid. All I had to do was clear off all of my personal information, remove the SIM card, and pack it up nice and securely. Gazelle checks over your electronics (for condition), gives you a finalized offer of $$$, and you either accept it (and take the money!) or they send you your equipment back.
I read some reviews ahead of time, and some people were upset that when they sent in their phones, the offers decreased in value (due to condition of the phone). But that didn't happen to me. I keep a case on my phone at all times, and I also had a clear film on the front. When I took the case and film off, the phone was in pretty nice condition, despite me having it for almost 3 years. Shockingly (!!!), I'd never dropped it in water or had any major damage or incidents happen to it, so it was in pretty nice condition. I was given the full $95 that was quoted to me, and they deposited it into my Paypal account within a couple of days after checking over my phone.
Gazelle even offers payment in
Amazon.com
credit, which will give you 5% additional to the value of your old phone. I opted to not go that route, as I'm saving up my money for a camera and spiffy bag, and didn't want to be tied to going through Amazon.
In case you're wondering, Gazelle takes your old equipment, refurbishes it, and re-sells the best stuff. Other equipment is sold wholesale to other businesses, and the really old/unusable stuff is properly recycled through the appropriate venues. So that makes me feel good - my phone won't just sit and "rot" in a dresser drawer at my house, unused. And I get $95! Woo hoo!
So, in conclusion, I had a great experience with Gazelle.com and would definitely deal with them again!