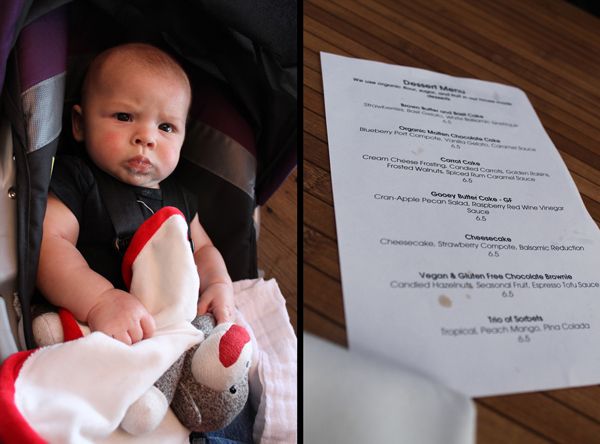 Earlier this week, Todd and I decided to go to our little downtown area to get dinner. The weather was so nice, I suggested that we take Iggy in the stroller and sit outside somewhere. We decided upon
Prasino
, a yummy eco-friendly (and vegetarian friendly!) restaurant in LaGrange. Every time I go here I try something new, and it's always been pretty tasty. I brought my
new camera
with to take some shots.
Iggy only lasted in the actual stroller for a little bit. Then he got whiny and I picked him up, but my fish tacos were hard to eat with only one hand free. So Todd volunteered to take the baby for a bit, and I was able to capture these cute father-son shots. Notice that Iggy got all dressed up for the evening out... :)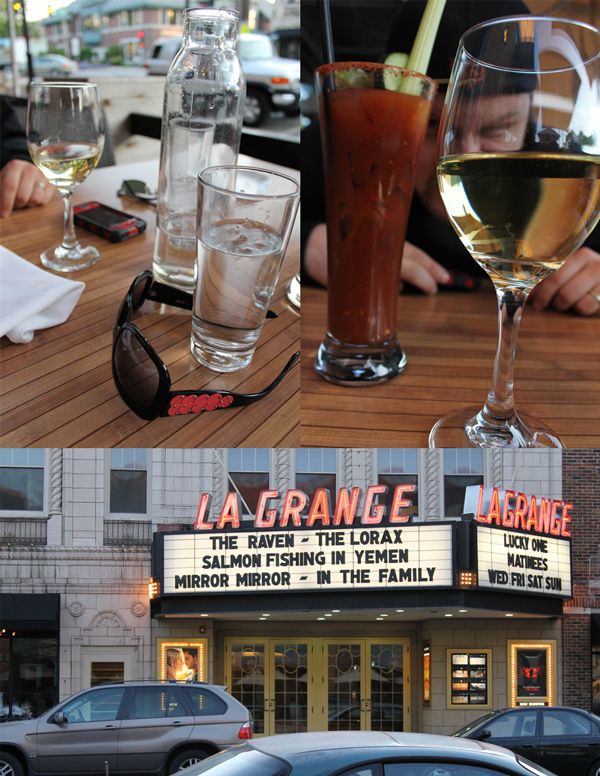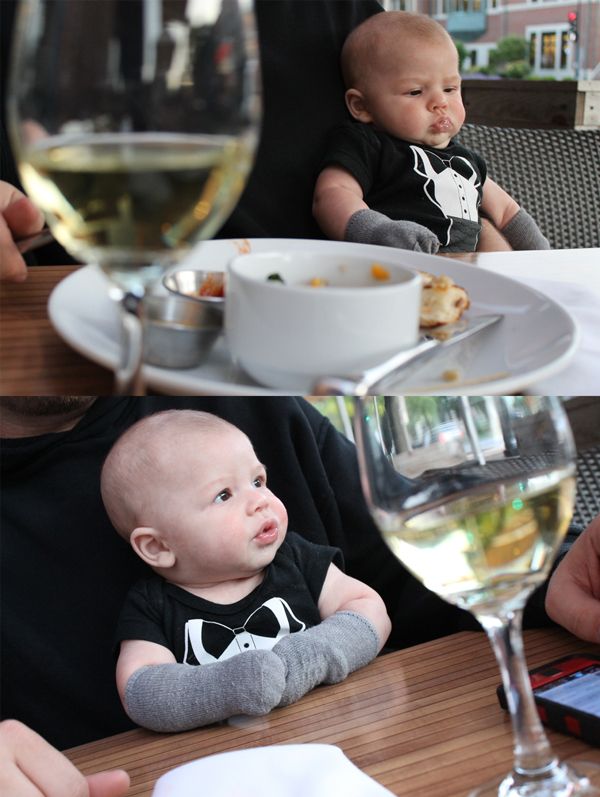 Those shots of Iggy with the wine glass are too funny to pass up. He looks so fancy. After dinner, we ordered dessert - carrot cake! Yum! Below, Dad and Iggy, playing on their iPhone. Iggy's starting early...!!!
Got a favorite outdoor spot to dine at? Please share!