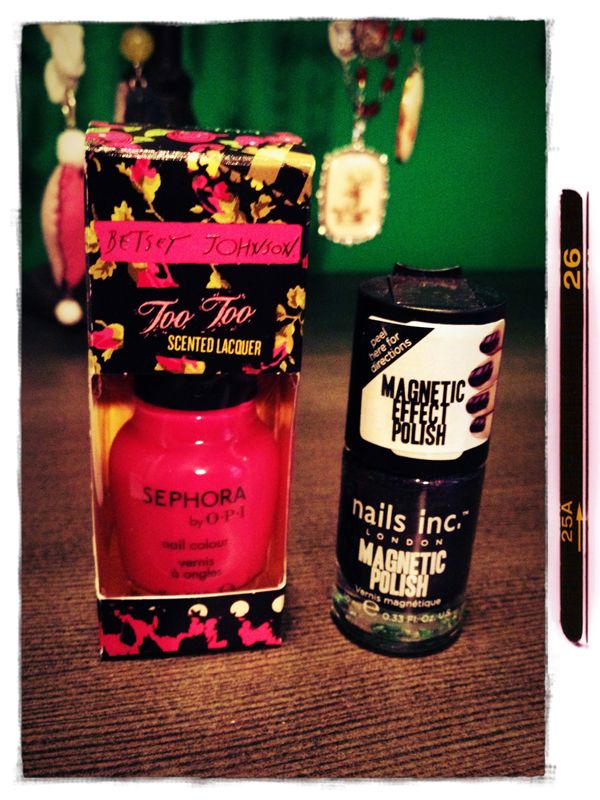 I feel like I'm always apologizing for being gone so long, so I'm just going to stop doing that. I know that I post as often as I can (new baby + life seem to thwart my regularly scheduled intentions), and sometimes there will be pauses of silence in between. So there, take it or leave it.
Sometimes it's just hard to keep a slew of interesting posts on deck. Unless, of course, you want to hear me talk about my baby non-stop. And some of you wouldn't mind, but some of you would... it wasn't really that long ago that I was an "I'm never going to have children!" type, so I totally get that mindset, and I want to respect people who feel that way. It's not for everybody (kids, that is), and that's cool.
But I'm missing the real point here - nail polish! I got two new bottles for my birthday (April 9th, so kind of a bit ago...) and I was excited to try them out. In fact, I couldn't even decide which to use first, nor could I be patient and spread this out over two weeks. I had to use them both at the same time. You can see how I alternated the colors in the photos below.
The first bottle (on the left) is Betsey Johnson Too Too scented lacquer, which is Sephora by OPI - the official color name is "It's My Pink." It looks a lot like 2-3 other pink polishes I already own, but the promise of SCENTED nail polish was too much for me to pass up. Plus, it's a BETSEY polish. I'm such a sucker for stuff like this. I don't really need it, but it sucks me in.
...it really DOES smell like the perfume though! After it's dried, of course. Don't go huffing the wet polish. Thanks.
The second bottle of polish was also purchased at Sephora. The brand is Nails Inc. and it's MAGNETIC polish. Whoa. I read about this several weeks ago, and looked it up online, and it's pretty wicked. You paint your nails with it, and while the top coat is still wet, you hold a magnet right up to the polish, and these dark black wavy stripes appear on the surface, only they're metallic and 3-D looking. When I tilt my nails, the dark waves seem to move.
The magnet is in the cap of the polish, and has a little ridge to keep you from touching your wet nails to the cap. Well, sort of. I kept tilting the cap awkwardly and knocking the edge of my nail, causing me to repaint the top layer. So be careful. I chose the color "Houses of Parliament," which is a dark metallic-y purple. Check photos below: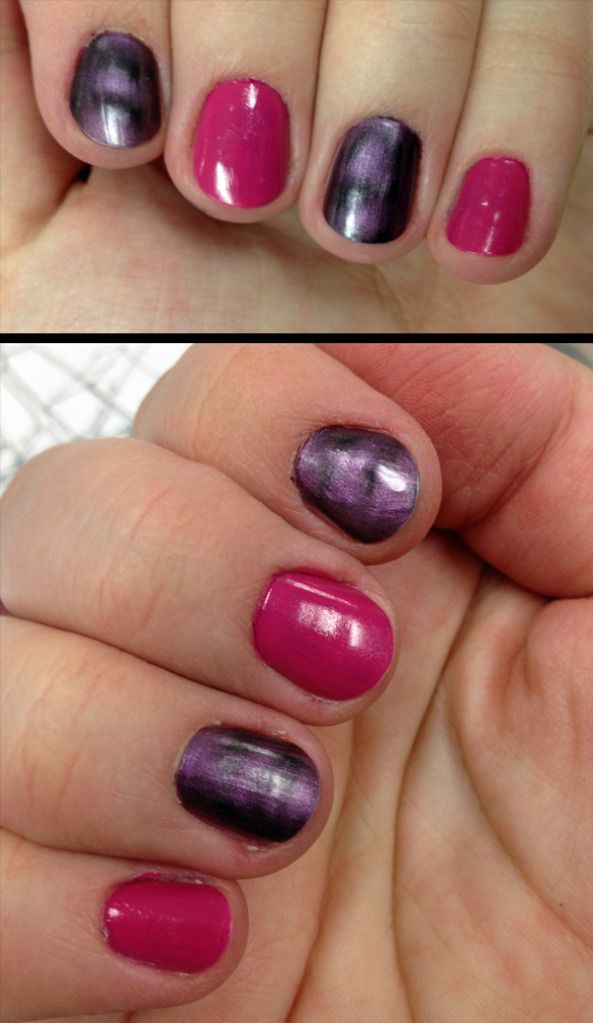 Have you fallen victim (like me) to any of these new gimmick-y polishes? What do you think?