It always feels good when you do something new to switch things up, like getting a new haircut, or buying a new outfit. Todd and I even like to rearrange furniture in a room when we get bored, just to make things feel new and fresh.
It had been bugging me that the blog had been pretty much the same for a while... although I didn't make a huge overhaul, I changed up the background and played around with fonts for post titles and such. I like to mess around with computers, but I'm by no means an expert, nor is my expertise in web/graphic design... so what you currently see here on the blog is what I came up with. Like my stripey new purple background?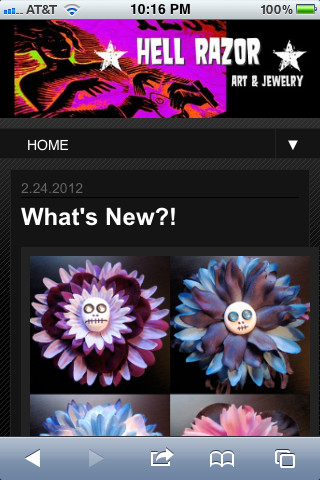 The other "new" thing I've been tinkering around with is the mobile view of the blog. Above, you can see how it looks at present. What do you think?
The Secrets Between - Eyes Set to Kill