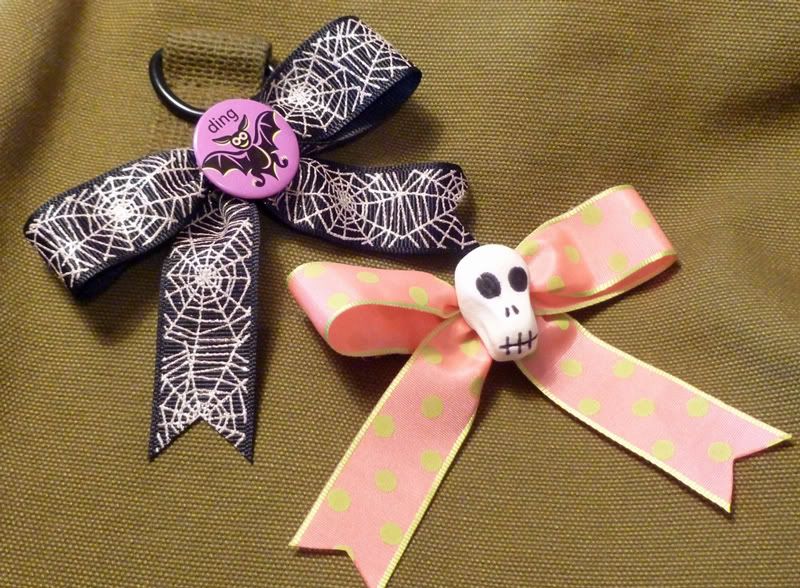 In the past week, I've finally started to make some new items for the
Hell Razor shop
. I've also begun to re-organize the studio, and I noticed that I had quite a bit of accessories that never quite made it into the store! So, in an effort to clear out some extra older (to me) inventory (some "spring cleaning" if you will...) I grouped a bunch of extra bows I had into themed sets of two, and marked them at a special low price, usually only $6.00! So pick up a set while they last. I'll be replacing these bows with some individually-priced brand new ones in the future. Above is the "
Everyday Is Halloween
" set, and below is the "
Cute
" set of bows. More on the store - look in the
"bows" section
to see what's available at any given time.
I also found some hair flowers/brooches that I made a long time ago... in fact, they're among some of the first flowers I ever made! I plan on selling this group of three (below) together at a special price as well. I don't usually sell accessories in groups like this, but it seemed like a good way to clear out a chunk of extra inventory at a nice savings for you!
Want to save extra? Don't forget to enter code OHBABYBABY for 15% off at checkout! Oh yeah!