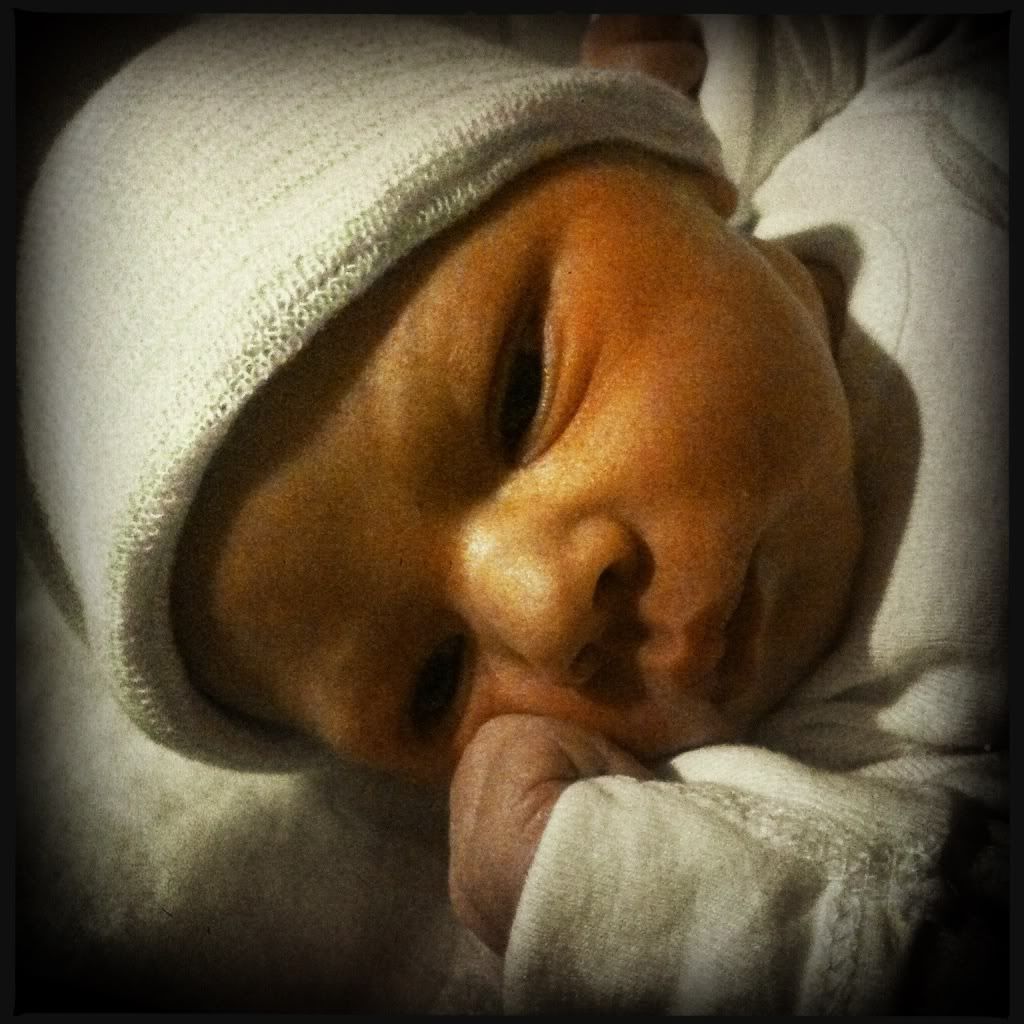 Our beautiful baby boy - Iggy Victor - was born on January 31st, 2012 at 3:33 pm. He was 8 pounds, 7 ounces, and was 19 1/2 inches long. Iggy was born 8 days after his due date! We are so glad he's finally here. "Iggy" is not short for anything (people have asked), and "Victor" is Todd's father's middle name. It sounds good together though, right? We like the Iggy reference to music, of course, but choosing a name that was somewhat left of center while still being a recognized "name" kept the families from wigging out. For us, it was perfect.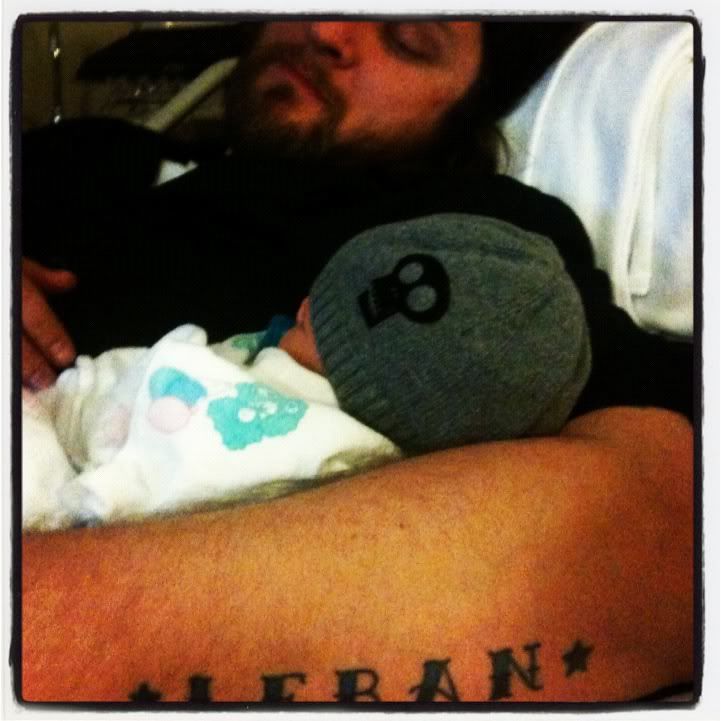 I won't totally bombard you with photos (yet), so I picked a small group of five to share right now. I love this one above with Iggy and his dad. Then, some close-up cuties!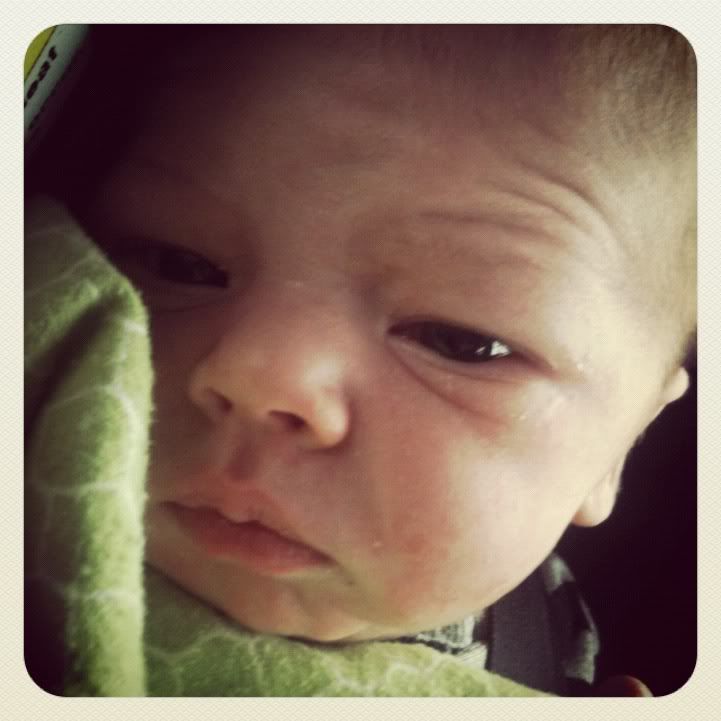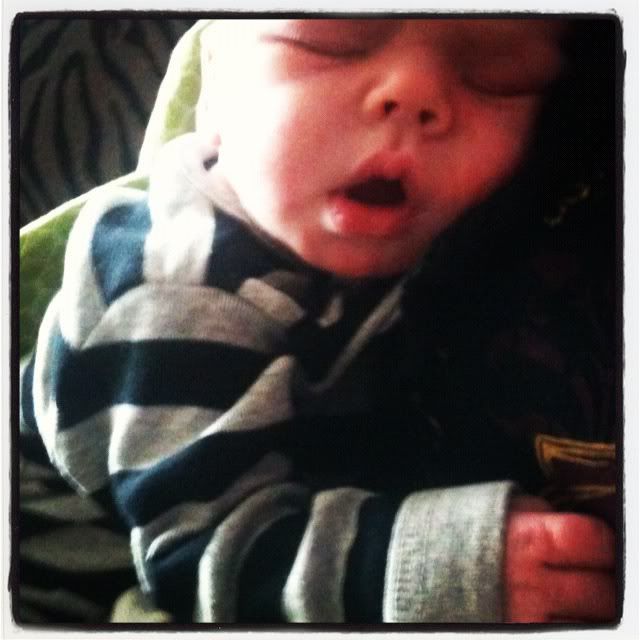 Iggy fell asleep on me today while we were watching The People's Court. It's nice to finally have him here with us, and to be home and (trying) to get back into some sense of normal-ness. Being that Iggy is our first baby, our idea of "normal" will be vastly different from what we knew before, but I'm excited for the possibilities.
If the thought of being bombarded with baby photos doesn't make you gag, follow me on
Instagram
to see more Iggy pics! I'm "hellrazor." For right now it's a private account, so send me an email or make sure I can see who you are when you request me so I'll accept it!
Real Wild Child (Wild One) - Iggy Pop