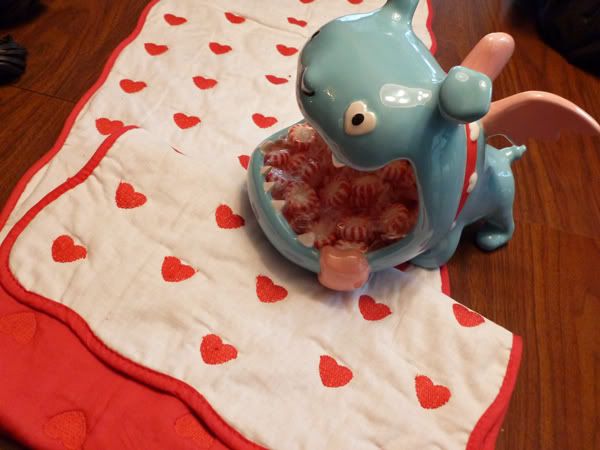 Happy Valentine's Day! I had major plans for decorating this year, especially since I had so much time prior to the holiday, waiting for baby, I even made myself
a Pinterest board
with tons of ideas. Then after all the baby business, I kind of ran out of time... so here's what I actually
did
do... I bought a cute table runner with hearts and a couple of cupcake dish towels from
HomeGoods
, one of my favorite home decoration stores. I had my bulldog candy jar from last year's Target line for Valentine's day, so I filled it with some peppermints (had 'em left over from my pre-baby coughing fits when I carried them around all the time)!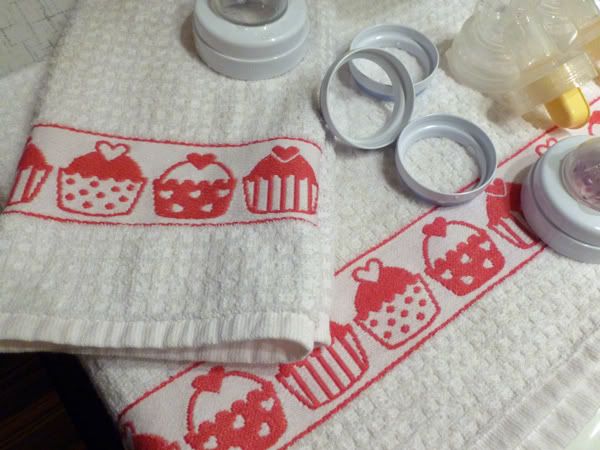 Here's my cupcake dish towels from Home Goods. You can see, they've come in quite handy for washing baby bottles and other baby accessories.
I had so much fun picking out Valentine's Day cards this year, especially one from Iggy to my husband, and then surprising him with it this morning! I also bought Todd a bottle of his favorite cologne,
Narciso Rodriguez
, and a pair of tickets to see
Andrew WK in March
! Totally excited for that show, since neither of us has ever seen him live before, but always wanted to.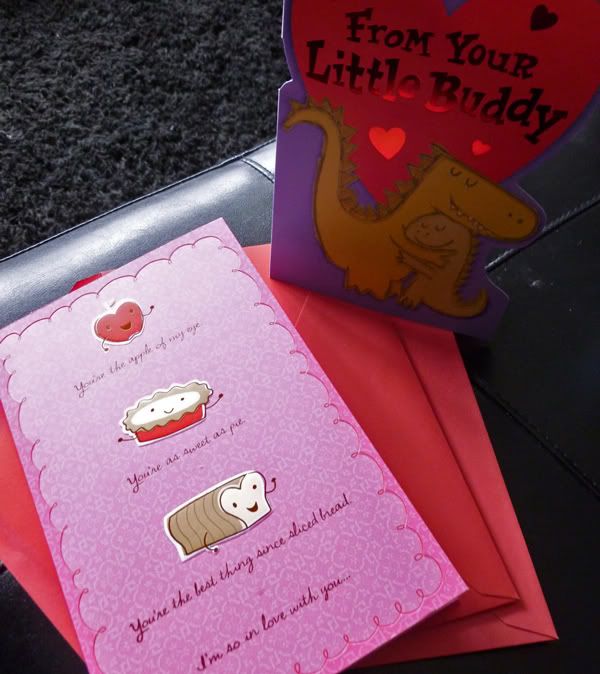 The best Valentine's gift of all, of course, is our new baby. I just framed this awesome photo from his hospital shoot, where he was only two days old! I think I'm going to find a place to put it in the living room. I also ordered a bunch of smaller photos for our photo wall in our living room (hmmm mental note... do a blog post on that one day...) I love these simple IKEA frames, especially since I have a mat cutter and I can custom mat anything to fit the frame - it always makes the final picture look extra fancy.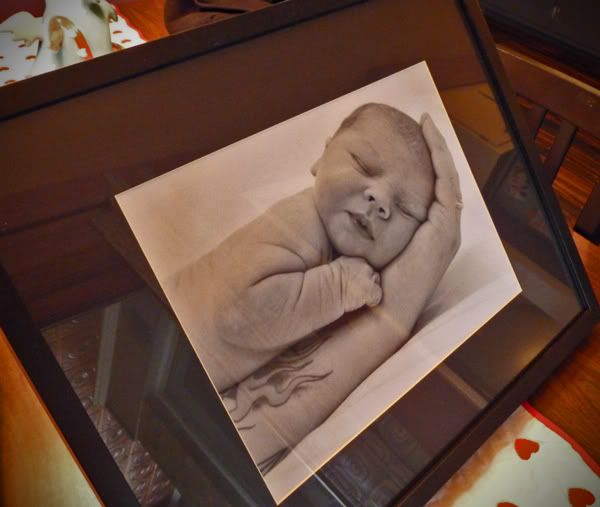 Today Iggy is actually two weeks old! Tomorrow we'll go for our doctor appointment for a regular check up. Look how adorable he is, sleeping so peacefully!
Happy Valentine's Day! Did you get anything special?
Someone To Watch Over Me - Willie Nelson