For a long time before Iggy was born, I was unable to post on the blog due to some major raging painful carpal tunnel. Unfortunately, I still have some of it existing in my right hand, but it's not as bad as before. I can still do some tasks for short periods of time. So, slowly but surely, I'm going to give you some of the posts that would have been done if I had been physically able to.
So let's start with the baby shower! As you can see from the photos below, our shower was on December 4, 2011 - a little over 2 months ago. Our moms held the shower at a local restaurant in a banquet room. I remember the food was really tasty - we had pasta with veggies, and chicken with potatoes. Todd's mom brought the cake for dessert. Our moms chose a traditional blue color scheme for the shower, and used it on the invites, favors, and cake design. I was very grateful that our moms took on this large task of shower planning and organizing for us!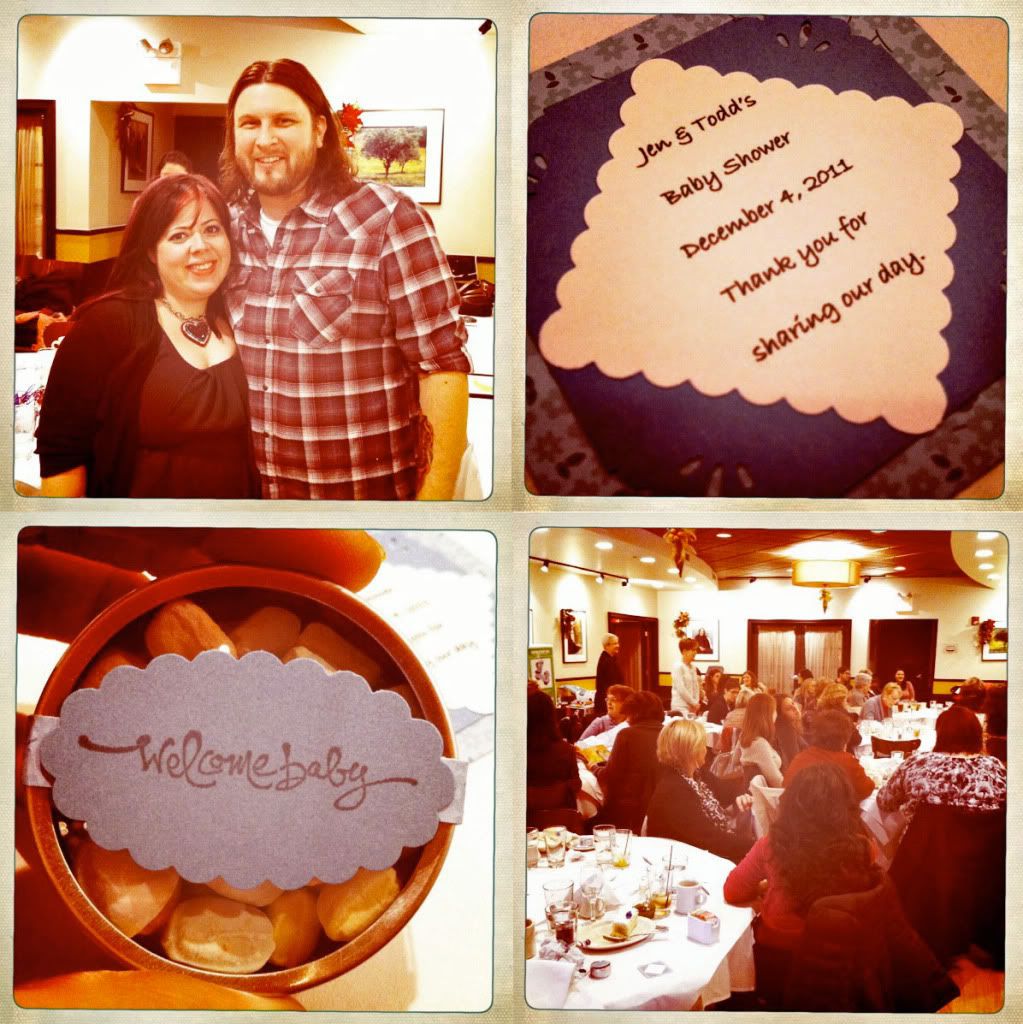 The shower favors were tiny metal tins (see above) that we filled with pastel-colored dinner mints (These are instagram photos, so the colors are a little washed out for "effect"). My mother-in-law is quite the scrapbooking enthusiast, so she was excited to use her tools and talents to create the favor design and invites.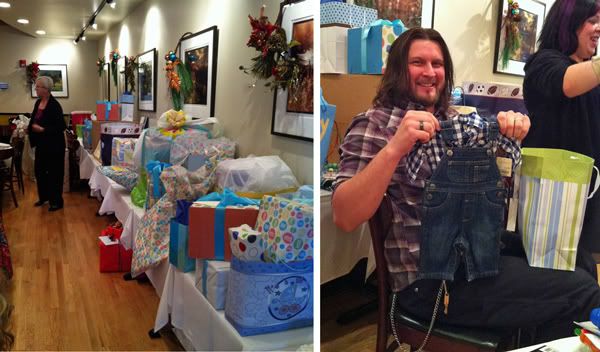 The amount of gifts was unbelieveable! It seemed like it took hours to open them all! Everyone was so extremely generous. To top it all off, my mother-in-law had already bought us the crib and mattress, and my mom bought us a travel system: baby carrier, stroller, and car-seat base. Check how excited Todd is to open up tiny overalls!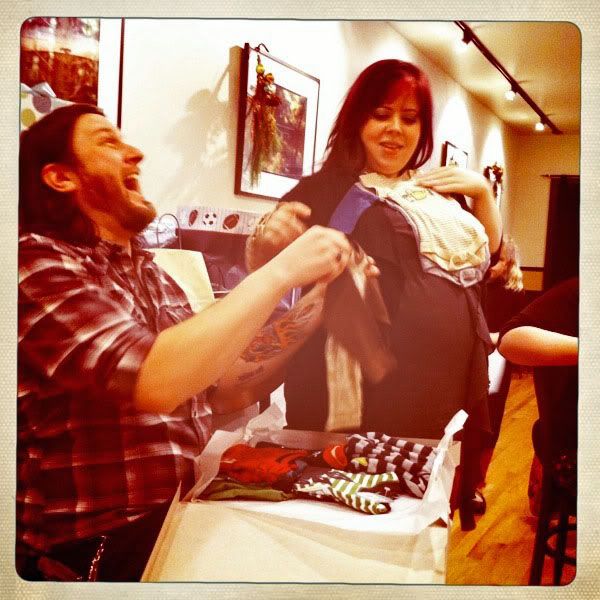 Here's the best "pregnant" shot you'll probably ever see of me. My dress barely stretched over my belly, even though (little did I know that) on December 4th I still had almost 2 months left to go!
Opening all of the baby clothes was fun. You could tell how well someone knew us by what kind of clothing they had picked out. Skulls? Yes, please!