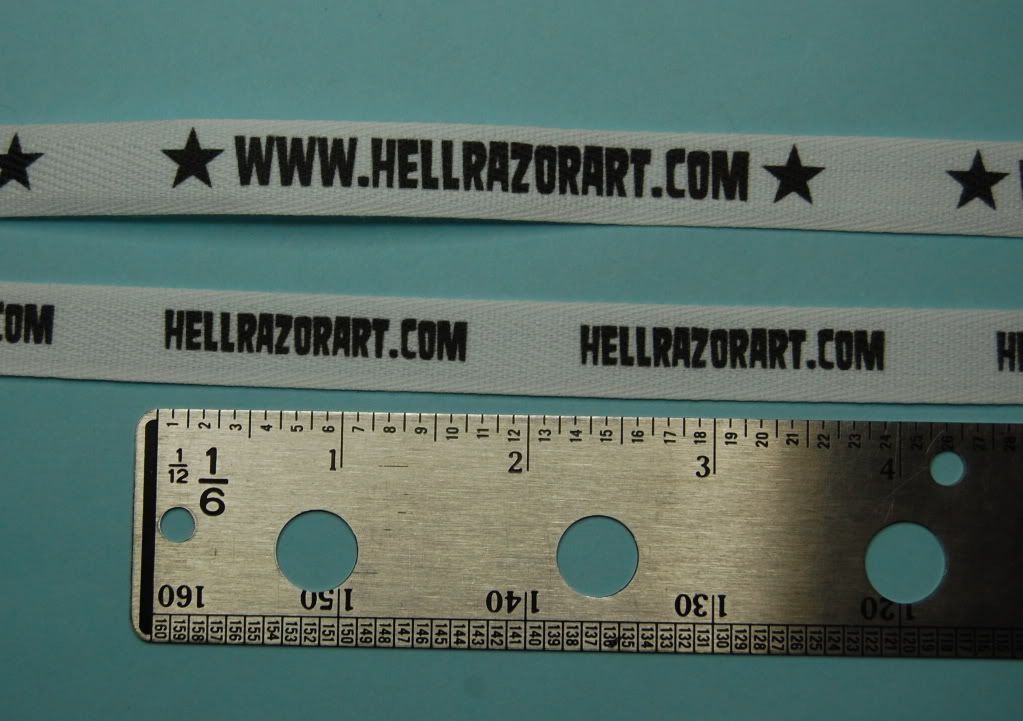 My friend Stephanie over at
Calamity Layne Vintage
was brainstorming with me many many months ago and she mentioned getting some Hell Razor labels for the backs of my flowers and hair bows. I loved the idea, but had neither the funds or idea where to go to get this done.
Recently, I decided to really take some time to search out a solution. I discovered
TwillTape.com
and although the home page is somewhat unassuming, the prices are decent (order 10 yards or more for a discount!), and even better - the customer service has been great! I emailed them a design (the top one) and they came back with a photo proof of the design within 24 hours. Nice!
I really love the top design proof. Unfortunately, it's almost 4 inches long! Too big for my hair accessories. So sadly, I redesigned the layout sans stars and the (unnecessary) "www" to give me a new, smaller label around 1.5 inches. Perfect!
So, I'm placing an order, and very soon, all of your Hell Razor designs will have a very special identifying label on them! Yayy!
Hollow Ground - The Haunted