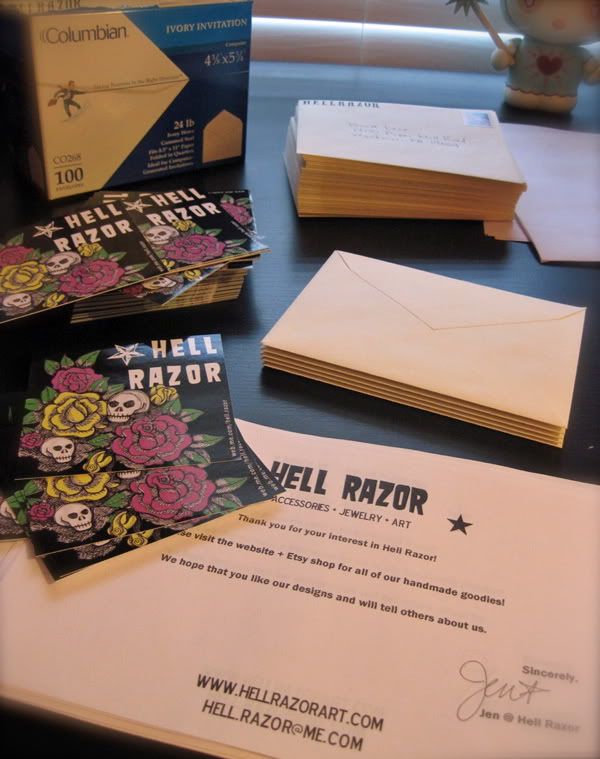 So, um, yeah... I'm STILL working on those free sticker offers from
my brush with stupidity
over the summer. I'm a woman of her word, so
they will
all get out, eventually.
I have a sneaking suspicion that most of the requests were NOT regular (or even occasional, for that matter) readers of my blog, but that still doesn't mean that I'm not going to follow through. It's just taking me longer - a lot longer - than I originally anticipated. Between baby plans and paychecks that do not have a lot of extras (for things like stamps...), the going is sloooooow.
The good news is that I have enough letters written up and enough envelopes. I may have to place a new order for stickers, but that's not so bad, since I'll be able to put our "official" web address on it: www.hellrazorart.com - these old ones still have my original me.com address! The biggest holdup is stamps, and time to write out addresses and stuff the envelopes. I can usually sit and do about 50 at a time, but the times are few & far between. Maybe with some maternity leave on the horizon, I might finish them up??? Eh, not like I'll have anything else to do, right?... ha!
Metal Health (Bang Your Head) - Quiet Riot