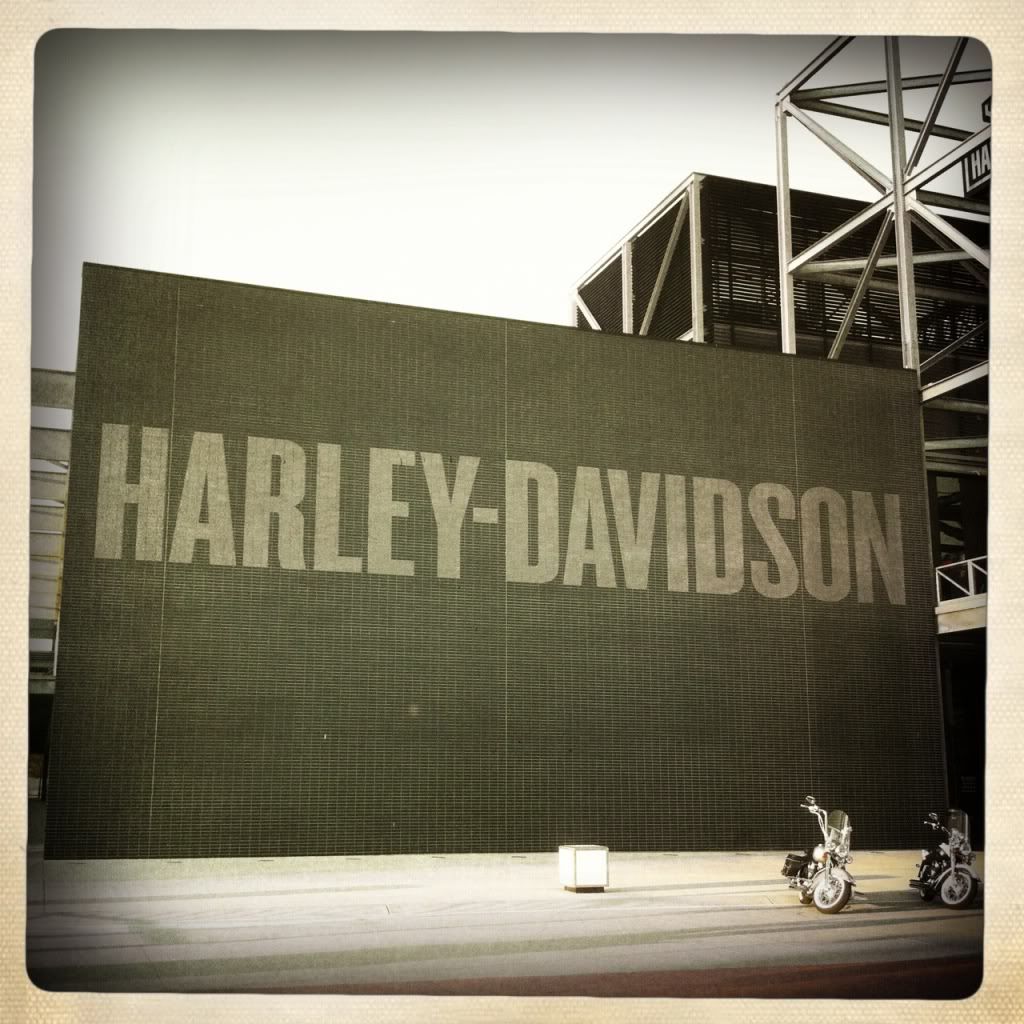 On the second day of our
Milwaukee family trip
, we visited the
Harley-Davidson Museum
. They have motorcycles on display from every single year since they first started manufacturing bikes! It was awesome. I have way too many photos to share them all, so here's just a couple faves: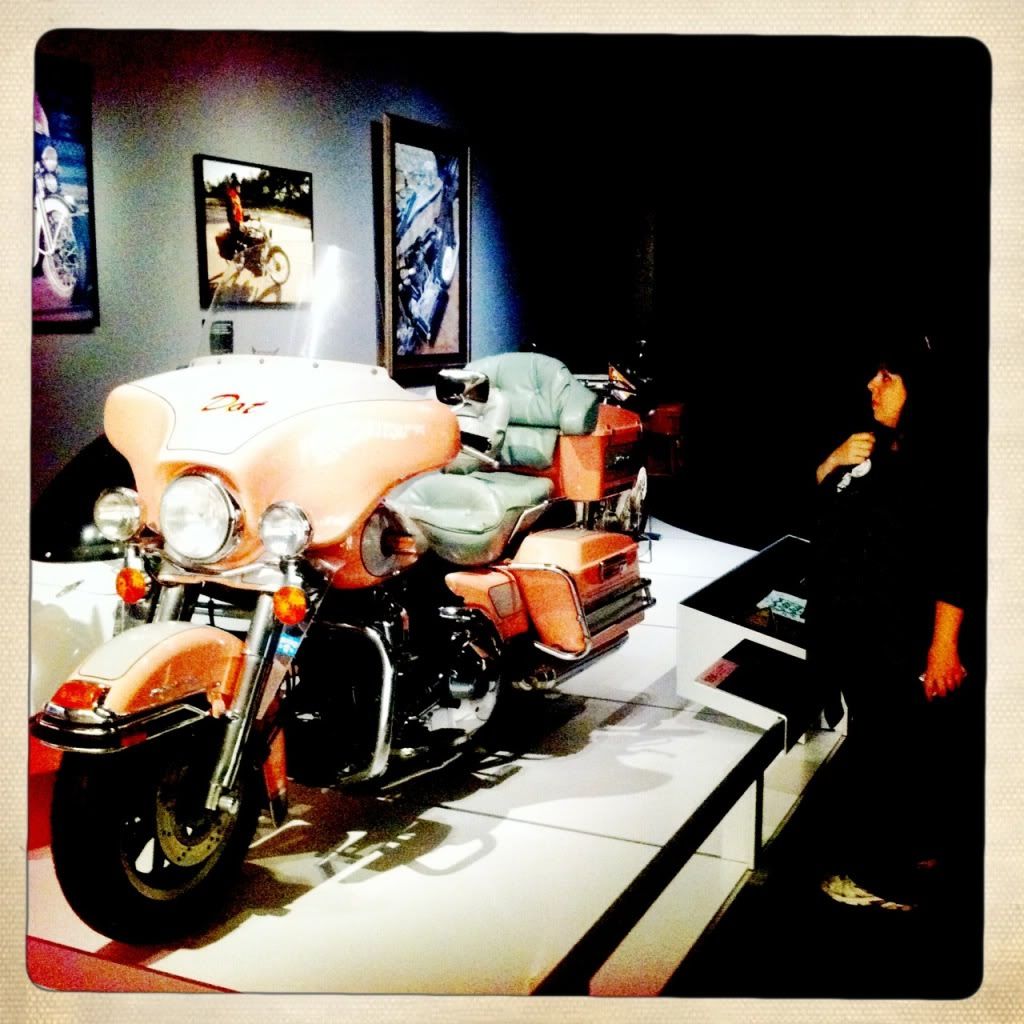 Besides motorcycles, there are other fun things to see and do. Below, a cutout of Evel Knievel provided much entertainment. Leather coats and other motorcycle paraphernalia were all over the place. There were even little computer stations that you could sit at and custom design your own Harley Davidson bike! I bought a sticker with my design on it. It had charcoal grey glitter paint, a white seat, and white saddlebag. Awesome.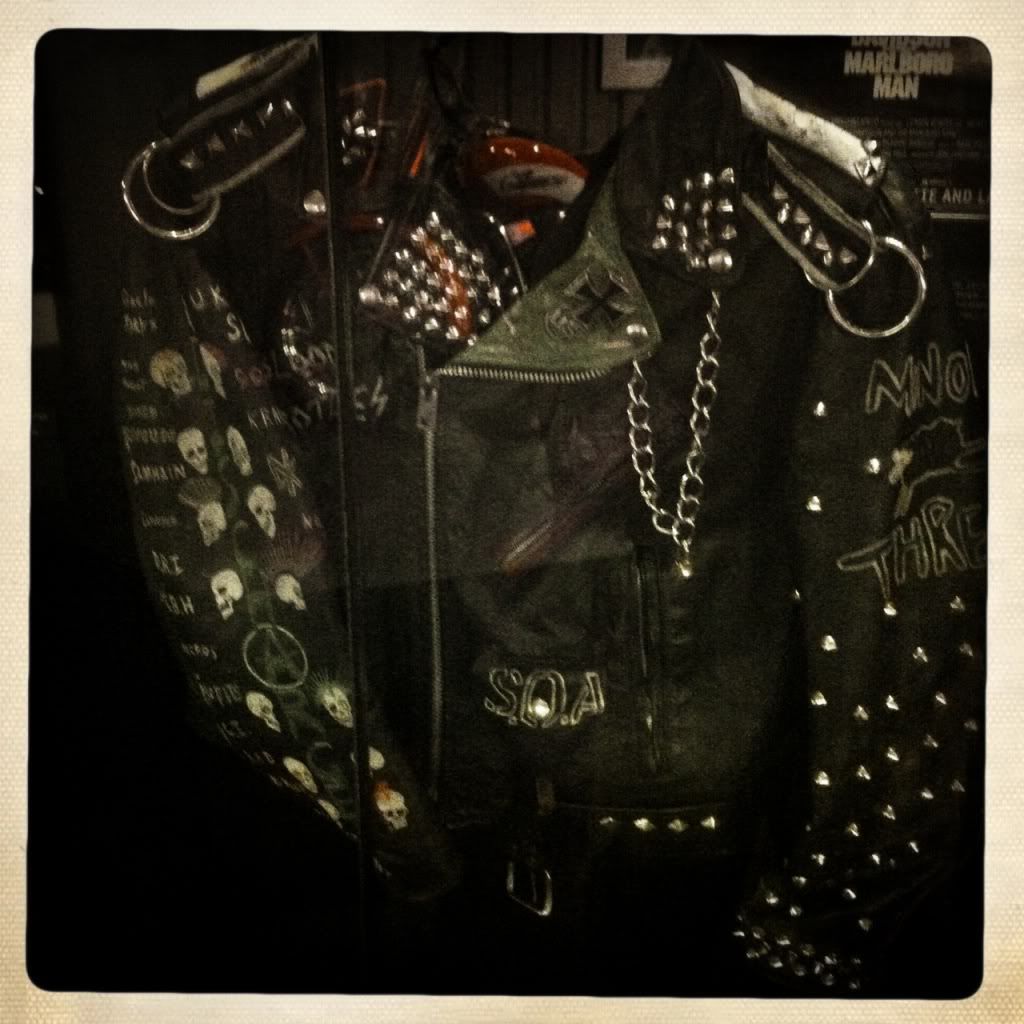 At the very end of the museum, there are a whole bunch of bikes bolted to the floor for visitors to sit on and try out. It was a little dark in here, but I snapped this photo of Todd. He, in turn, took this photo of me on a vintage Harley-Davidson scooter, looking angry and mean. Get outta my way!!!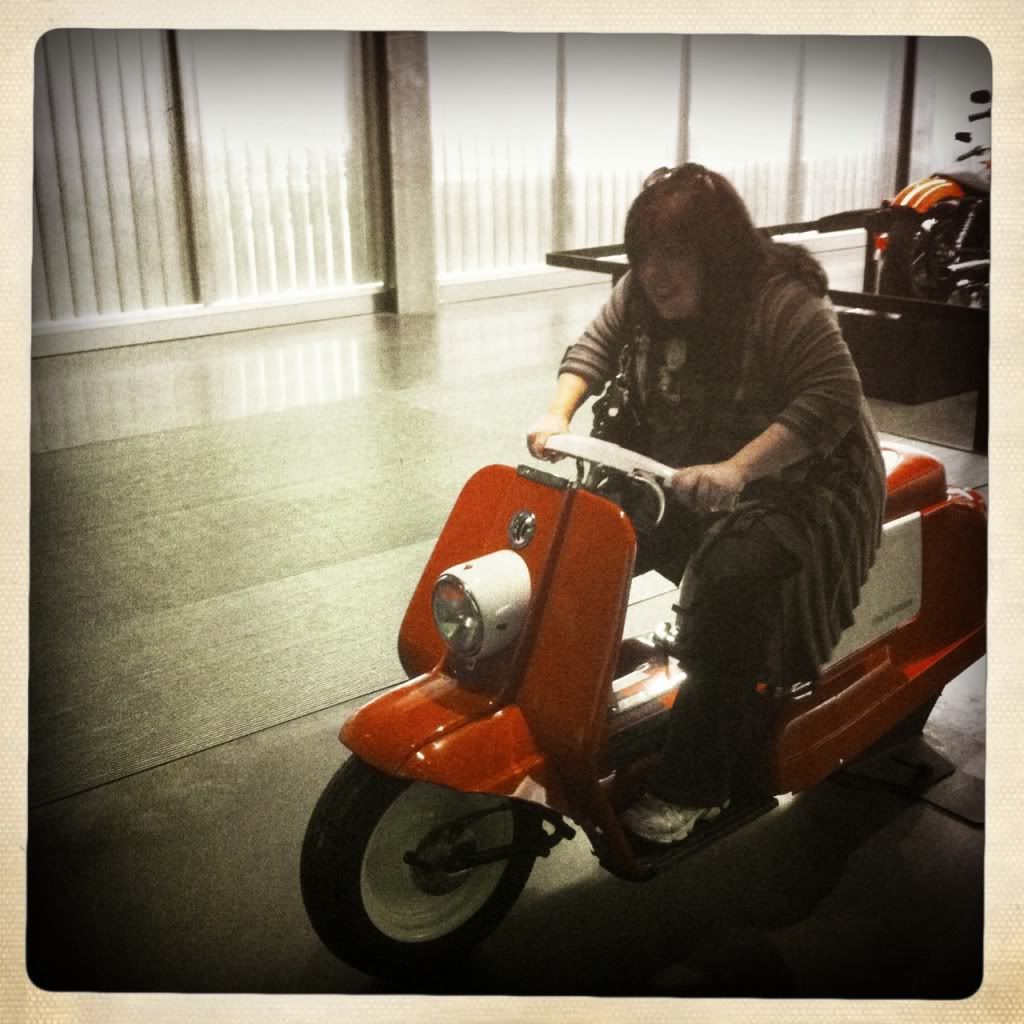 After the museum, we stopped at
Motor bar and restaurant
for dinner. I had some super yummy mac and cheese with a virgin bloody mary. Mmmm... anything cheese in Wisconsin always tastes better, right?
Public Enemy No. 1 - Megadeth