A couple of weeks ago, Todd and I registered for our baby stuff. We registered at two really traditional baby stores,
Babies R Us
and
Buy Buy Baby
, but the sad part is that we're so limited by the choices we're presented with at these stores... so, I've been having a lot of fun daydreaming about non-traditional baby items.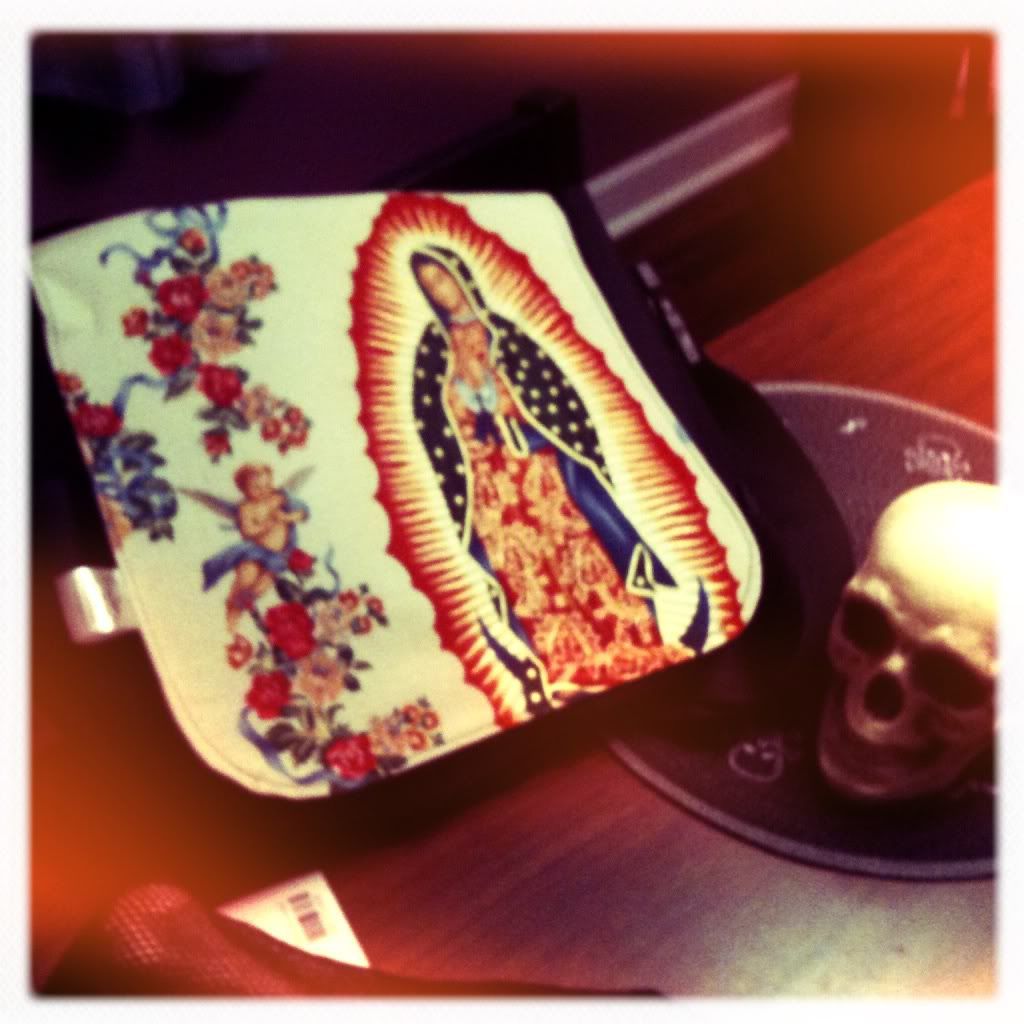 So I bought myself the PERFECT diaper bag! It's from the Etsy shop
Babies Rawk
, and I really like a lot of the things in their shop. The deluxe style diaper bags from the shop are really great... tons of pockets and spaces to stash everything, but with really fun and unusual fabrics on the flap. I had this one with Our Lady of Guadalupe custom made by sending the seller a convo and asking if she could do one (there were other items she had with this fabric, but not the diaper bag at the time I was shopping) - and she did! Yayy!
I'm also currently on the hunt for the perfect mobile for the baby's room. I'd love something with stars in red, black, and white... maybe nautical stars, or paper stars... nothing too cutesy. This might end up being something I'll have to make, since I've had little success so far... and only 3 months left to go! Eek!