I like to make and break rules for myself. I decide to do certain posts on certain days of the week, then I decide that I don't feel like following my own rules. Then I come back around and decide to start doing it again... so goes with Manicure Monday. This is actually last week's look, but I already had a Monday post, so I saved it for here.
I had only used my crackle polish once, and it was
with blue polish
. So I decided to try it out with pink, although it's probably the most popular combination of colors you'll see. As I was digging around for my top coat, I found my sparkly clear polish and thought it might be fun to use that instead.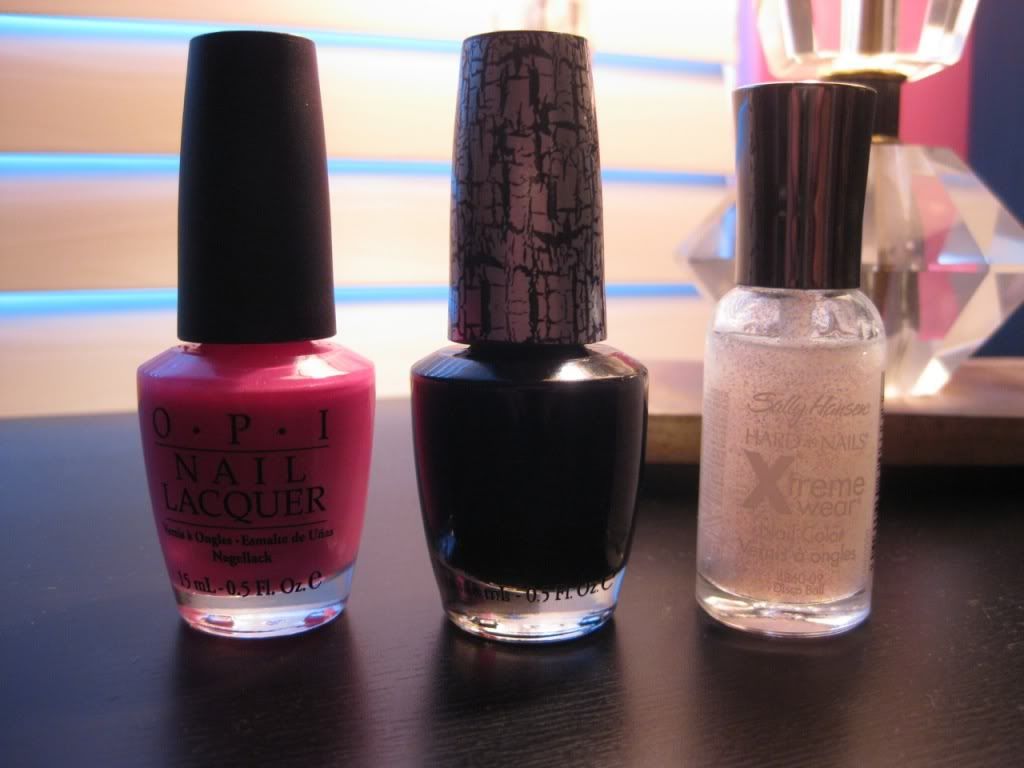 Here's the breakdown:
OPI in La Paz-Itively Hot - 2 coats
OPI in Black Shatter - 1 coat (make sure the pink has TOTALLY dried first!)
Sally Hansen Xtreme Wear in Disco Ball (09) - 1 coat