Hello! I figured I hadn't really written about Hell Razor items lately... so I'd do a little mini-feature of some new stuff I'm working on and have available (or will have available soon)!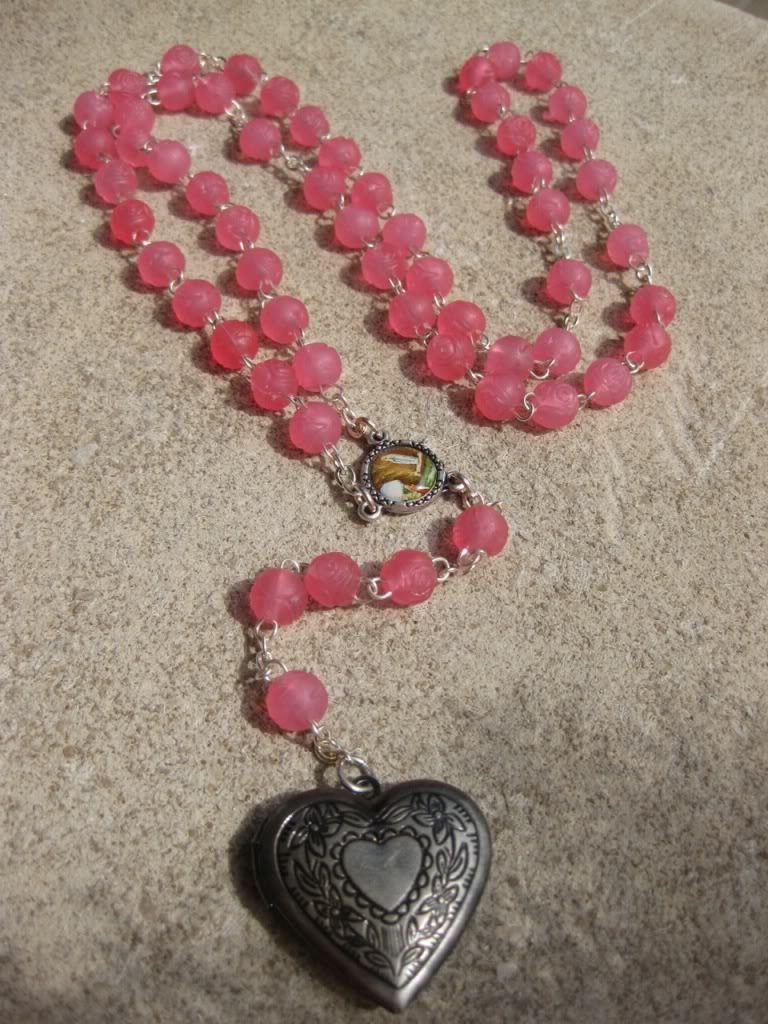 The first item is a
Heart Locket Pink Recycled Rosary Necklace
. I found this really cute pink rosary that has rose-shaped beads, and swapped out the usual cross for a heart-shaped locket. The fact that it's a former rosary gives it an "edge," but the color and shape give it an overall sweetness that I find really fun.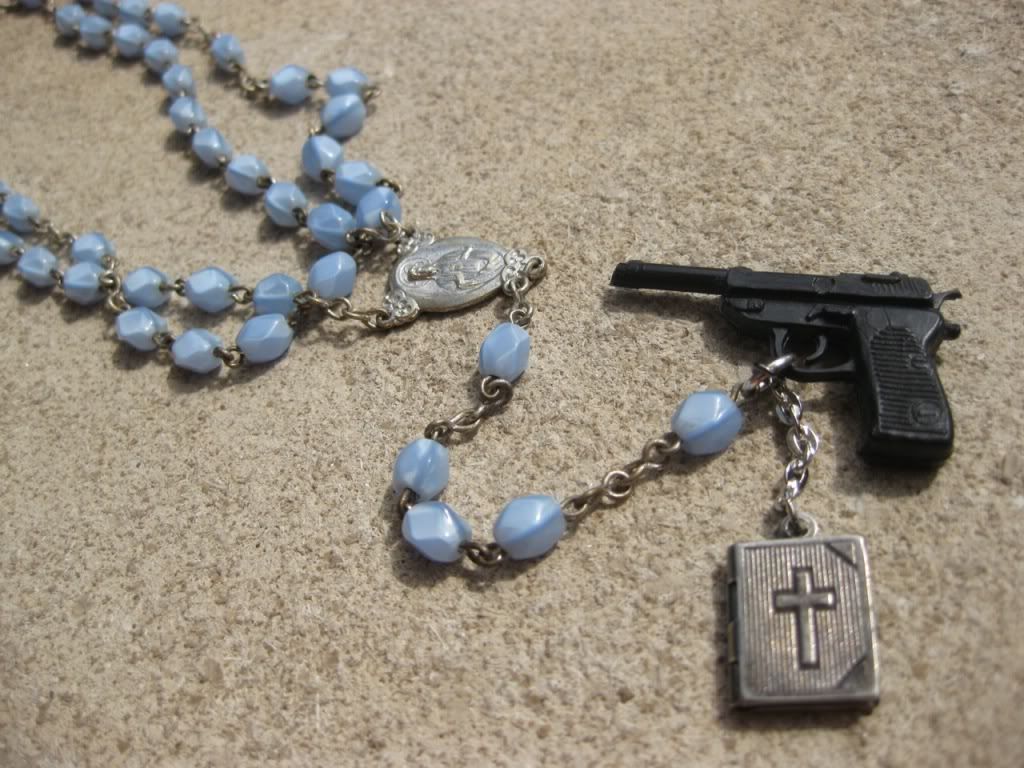 This next recycled rosary necklace is not yet up for sale, but waiting to be listed. The blue rosary beads are thrifted/vintage, and I swapped the cross for a holy bible locket and black plastic gun charm. I think I'll call it something along the lines of "NRA Recycled Rosary Necklace." Mostly because the idea just cracks me up.
I made a bunch of these
butterfly bobby pins
, and they sell really well - might even be one of the most popular items in the shop. So I should probably get around to listing this orange pair... I had fun photographing them next to my potted flowers on the porch for added realism.
This is a one-of-a-kind pair of earrings. While on a rosary shopping spree, I stumbled across these tiny wooden religious charms, or icons. Although not everyone's cup of tea, the idea of re-using religious iconography in an unusual way really fascinates me. I love the imagery, but not always the literal meanings... so in this way, I make it my own. Check out the
Wooden Religious Icon Dangle Earrings here
.
Although I have
several bows in the shop
to purchase, I haven't gotten around to listing this one just yet. Maybe because I like it too much. I experimented with using safety pins as crossbones in the skull design, and I really like how it turned out!
So, there you have it. Be on the lookout at the
Hell Razor shop
for some of these as-yet-unlisted goodies to pop up soon, and get you some!
That Fire - Black Tide
Post-Mortem