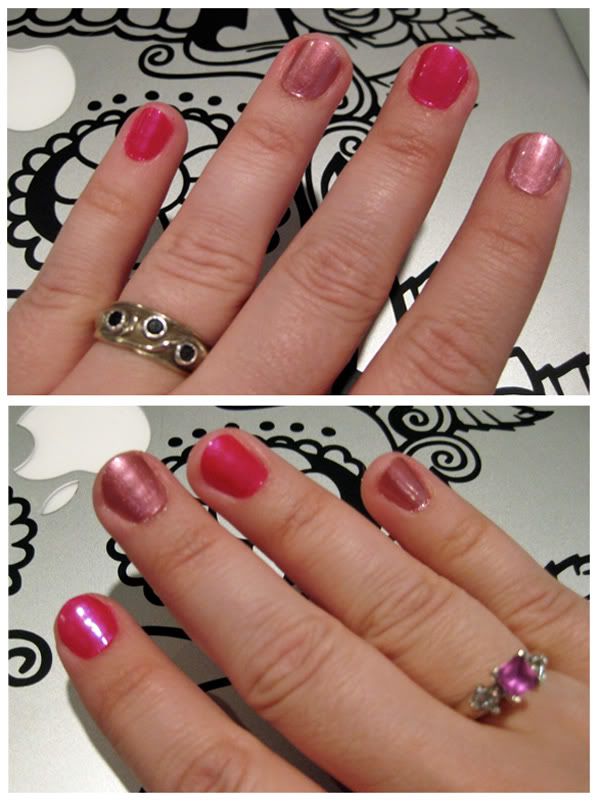 Today I am bringing back Manicure Monday, but I have to warn you that I know it won't be back for at least a couple of weeks after this. On Friday, I'm going on a trip to Michigan with my mom to visit family. We won't be back until late Tuesday night, so I know I won't be here for next week's installment. Up front apology.
My mom borrowed a couple of polishes from me several weeks ago, and I got them back last week. I had them sitting on my bathroom sink, and decided that they looked good together, and that it might be fun to use both polishes at one time to do my nails, creating a pink-ish theme. I coated them with a clear top coat because I'm hoping it holds up through the trip!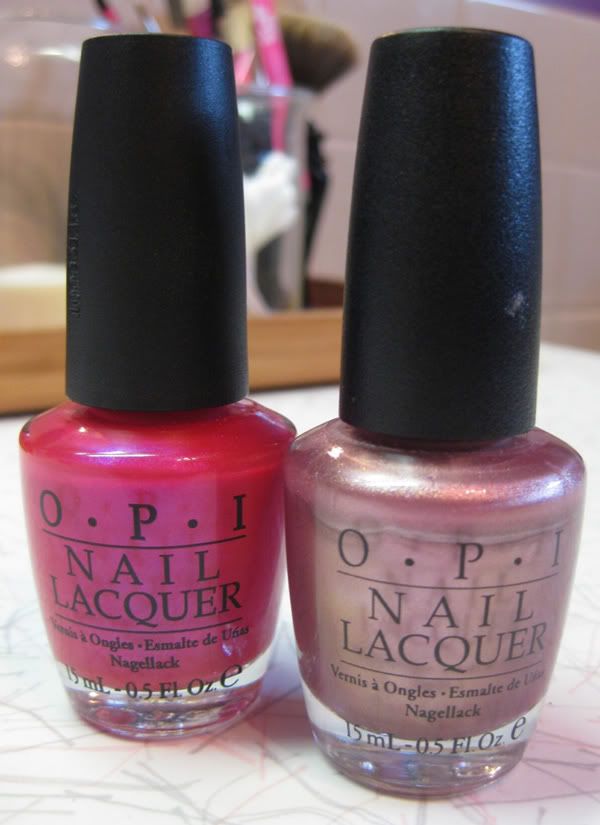 Here's the deets: the hot pink polish is "Pompeii Purple" by OPI. The metallic-y purply pink (kind of a neutral shade, don't you think?) is called "Blushingham Palace" by OPI.
Take some time this Monday (its way too hot out to do anything else!) and give yourself a pretty manicure!