I first read about
Free Crappy Portraits
from
Donna over on her blog
, and I instantly fell in love! I thought I'd give it a shot and try writing to them - see if they'd be willing to draw me a free crappy portrait, too!
...they DID! Here's what I sent them: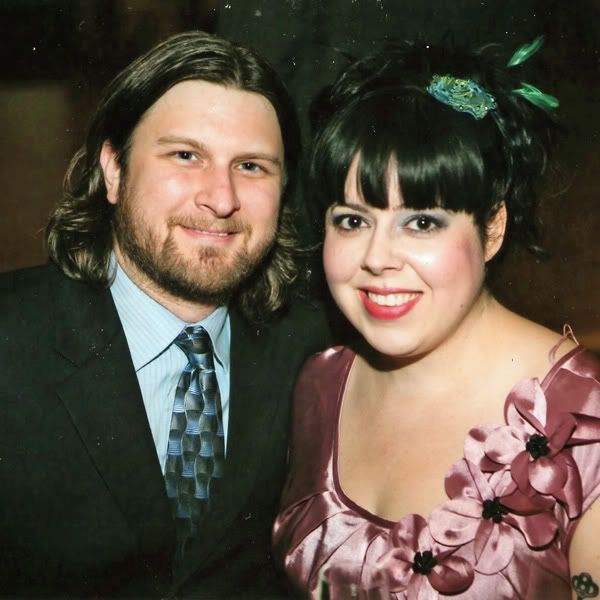 (This is a portrait of Todd and I from a friend's wedding last year)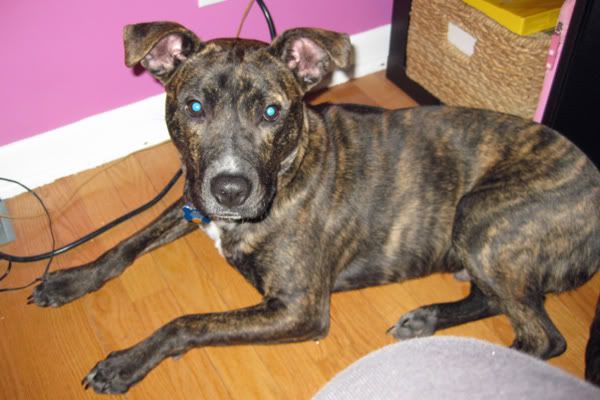 (Here's Motorhead hiding under my desk in the studio while I work on the computer.)
I wrote:
"My husband and I are both art teachers. We have an awkward rescue dog named Motorhead, who is part Boxer and part Boston Terrier. We are all huge heavy metal music fans. We collect toys, CDs, records, books, and tattoos."
...and I received this in return:
Isn't this hilarious? I was so excited when I opened up my email and saw it! Todd wants to make it our Facebook profile pic. Hee hee.
Thanks for telling us about this site
Donna
!
p.s. Thanks for hanging in there while I was out of town (and absent from the blog) visiting my aunt in Michigan this past week. She has a beautiful backyard garden, and I'll be sharing lots of photos with you later this week!
Shout at the Devil - Motley Crue
Shout at the Devil