Me: "Todd, I don't know how to stand when you're taking my picture. I don't know how it looks."
Todd: "Well, the pose is ok, but you keep making weird faces."
Sigh.
Hopefully my real-life friends can attest to the fact that I don't really make weird faces 100% of the time. Just some.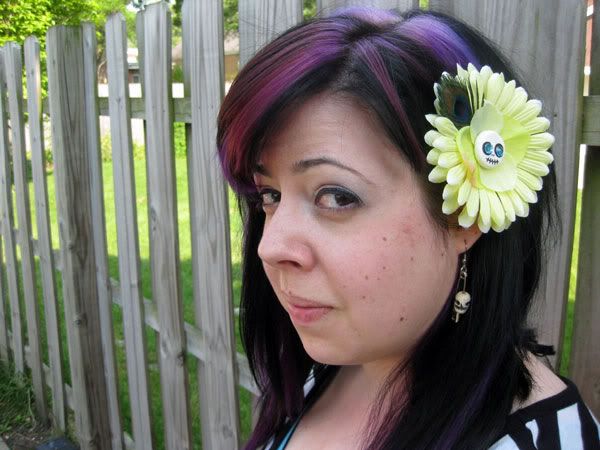 Today it is really really really hot outside. I am meeting my bestest friend for dinner so I don't want to look like a total slob, but I can't bear to get all dressed up. Here's what I opted for: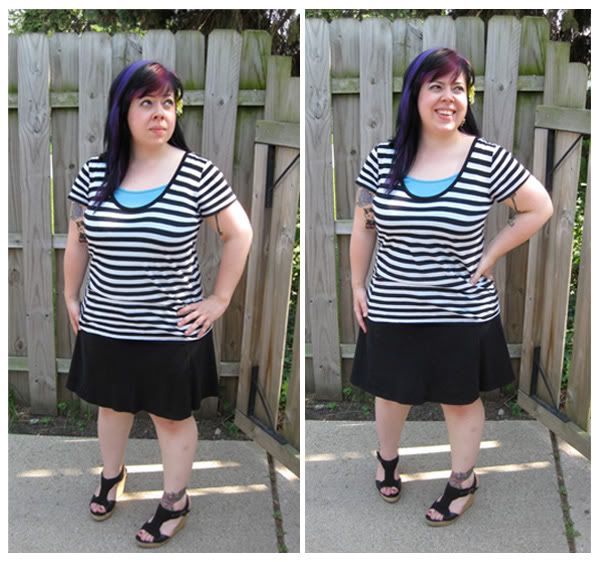 Black knit skirt = Target (approx. 2 summers ago?)
Stripey shirt = Target
Blue tank top = Target
Wedge sandals = Target
Whoa, maybe I really need to get out and shop some more. As in, more varied places. I swear I have other clothes...
Ok, the question is then: What do you wear when it's "too hot out?"