All right, sorry guys. I decided to have a little-kid style tantrum about blogging, and just decided to stop for a couple of weeks, no explanation. Sorry about that. I've also felt somewhat under the weather and getting lazy since its summer. So I am determined to shape up about my laziness and get going here. I'm starting with today's "Wardrobe Wednesday" post even though I'm not really dressed for it. Just trying to get my butt in gear again!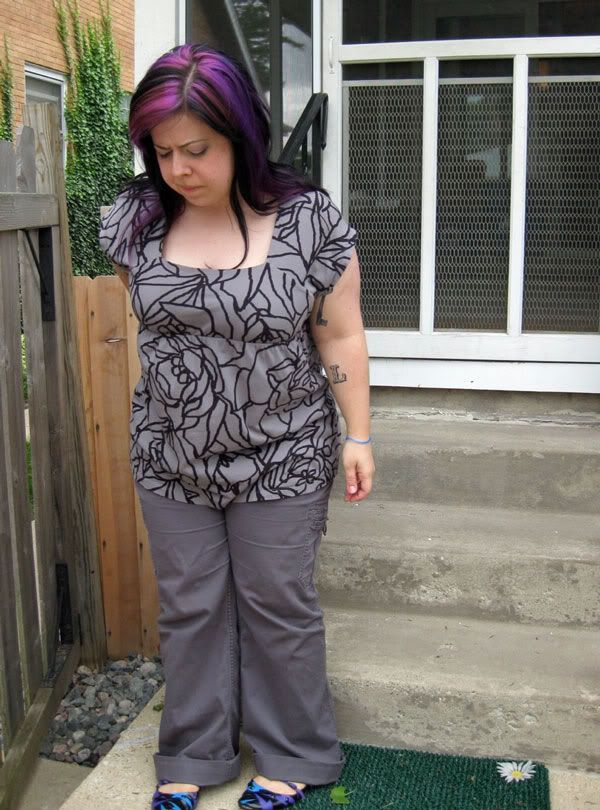 Oh, yeah, this is also my first outfit post where I'm wearing pants! Woo hoo! Here's the deets:
Pants - Target
Shirt - hand me down from my mom... Kohl's?
I'm so short that even when I buy petite pants I still usually have to roll them up or have them hemmed. Doh!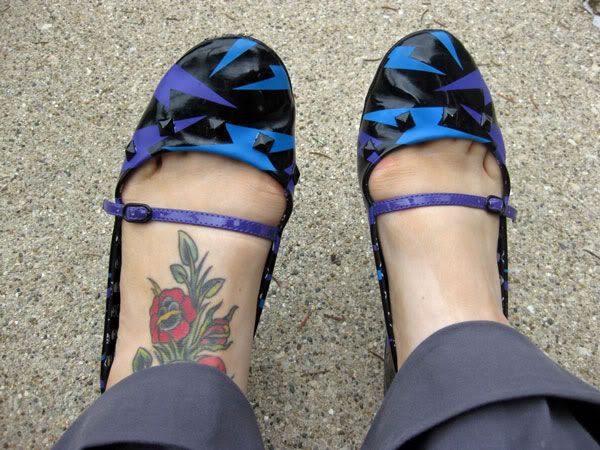 Here's a close-up of the shoes, since it's my favorite part of the outfit. They have lightning bolts on them and sweet black studs. I love
Iron Fist
, and hope to one day buy some of their fancy high heels as well, like these sweet
Sugar Witch Platforms
. Love!