Now that the weather's nice and we're out of school, I actually like spending time outdoors relaxing. Unfortunately, the outdoors at our house has suffered. We've lived here just over a year now, and the first year was spent renovating the indoors. Now it's the outdoors' turn, but unfortunately (as many of us all sadly realize), the money is just not there! So here's just a tiny peek into my outdoor world... which will hopefully be expanding to prettier horizons as the summer lives on.
This is along our fence and driveway, which was previously overgrown with hostas. I dug them out last year, which means that this year was --- weeds!!! I then spent the beginning of this summer digging those out, and Todd was so kind as to pick up this lovely assortment of rocks in greys and pinks that I think look much better than my weed assortment. We added some solar lights (previously in the front yard) and a couple garden stakes from my mother-in-law. I think it turned out pretty, and now I don't have to worry about weeds. (I put some weed preventer shaky stuff under the rocks, too.)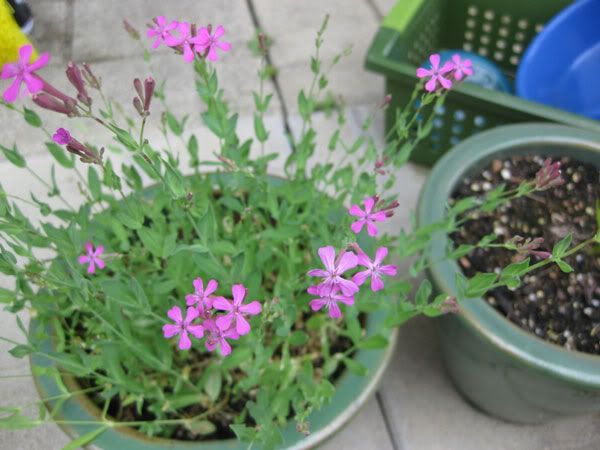 I have a blackish-green thumb. I'm not good at keeping stuff alive. But I received some flower seeds from our cousin with the promise that they're easy to grow, and they were! This is actually year TWO! They die, I let it sit in the pot, and it came back! Ok, only in two out of the three pots I had, but that's pretty good, right? This flower is called a "Catchfly" and is considered a wildflower. I found more information on it
here
, if you're interested. Apparently, the story is that Todd's great grandmother had these kind of flowers in Poland, so it's kind of a family sentimental thing. I mostly think they're super pretty and tiny and pink!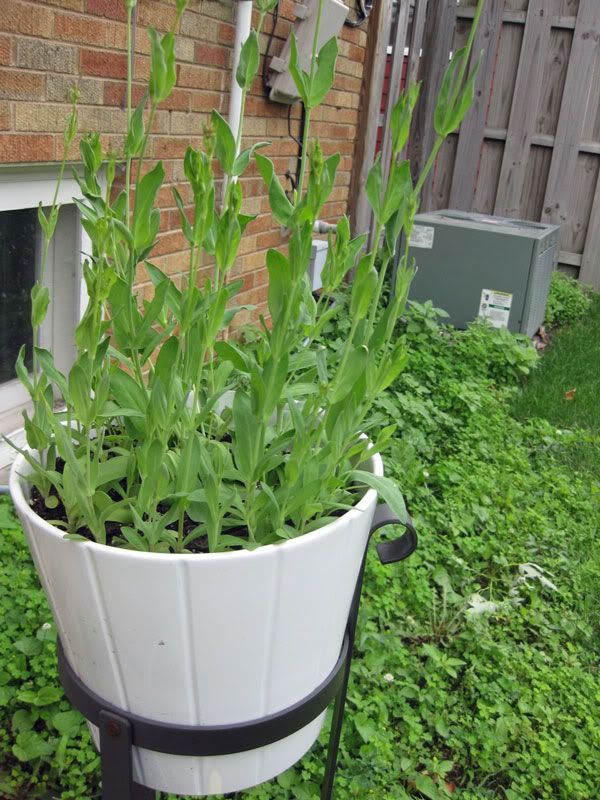 Here's another pot of them, not-so flowery yet. Ignore the weeds in the background, please. We're awaiting a quote on new sod for the backyard. So I'll tell you more about that later.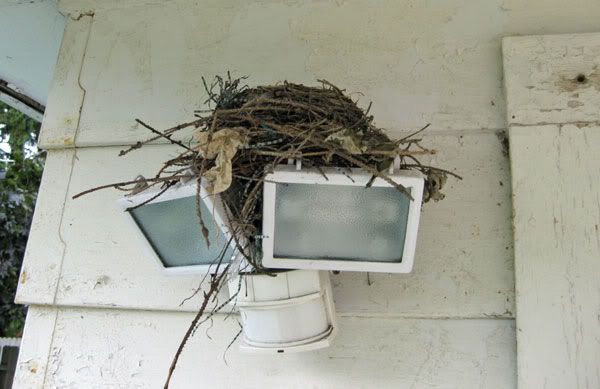 We have a robin making a nest on our garage! We tried to fight it early on when the robin was building the nest (removing the nest's beginnings, wedging stuff up above the light so it was unable to build), but several weeks later it reappeared, already finished! So Todd and I have decided to just go with it and we're like watchful step-parents to this new little family. Check out the shot below - Todd was able to hold his phone above the nest and get a really awesome photo of the pretty blue robin's eggs inside!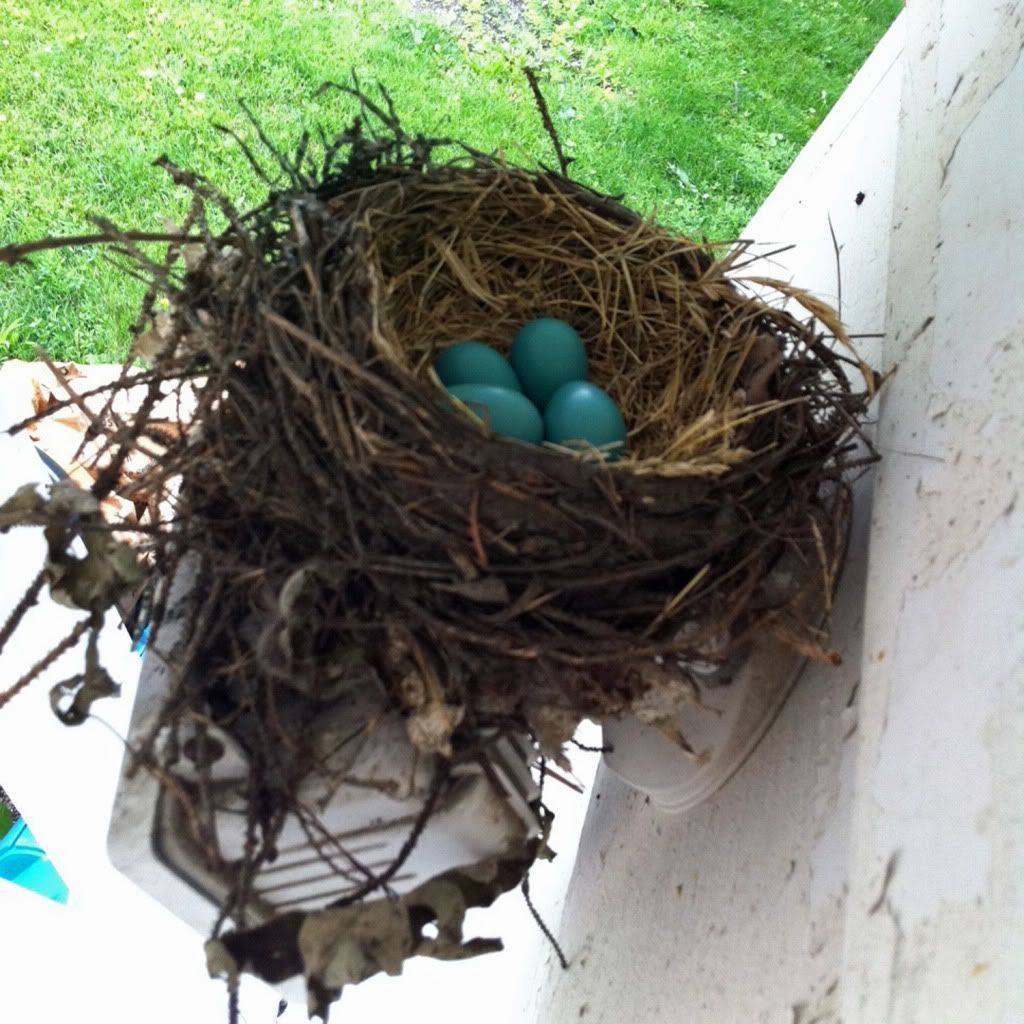 So now we're patiently waiting for little birds chirping! If we're feeling brave, I might be able to convince Todd to sneak a photo of that too when the time comes!
So, there's a tiny peek into my backyard. As more work is done, I'll keep you updated. I'm also working on re-decorating our now very dingy back porch, so that'll be fun to see some shots soon, too!
Don't Talk to Strangers - Dio
Holy Diver