If you've been reading some of my favorite blogs lately, you may have run into some Hell Razor mentions. The first is over at
Bake and Destroy
, where you can see the lovely Annie modeling some Hell Razor hair flowers, which are part of the prize packages for
SugarSlam 2011
! I'm featured in this prize package spotlight, which if you clicky on the screenshot below, I'll take you to it. Please enter!
The second HR-spotting is over at
Just Because by LeeLee
, where she is currently running a super-mega huge awesome GIVEAWAY that includes a Hell Razor headband and pair of super sweet tattoo swallow earrings made by me! Be sure to enter because you get a whole bunch of stuff - not just from me, but her other sponsors this month as well! Again, screenshot is linked below...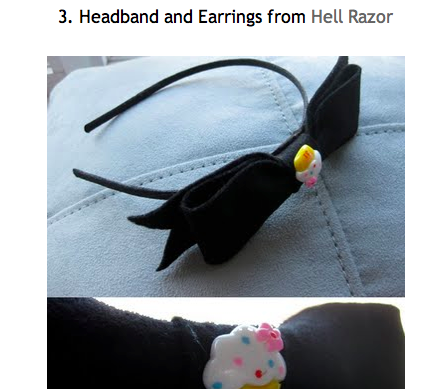 ...and finally, I'm also a part of the super giant group of almost 200 sponsors over at
Freckled Nest
this month! Can you spot me in the grid below?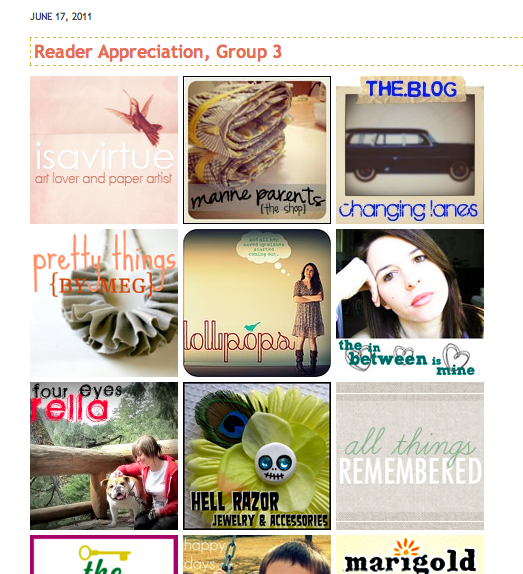 Happy web-browsing!