A friend on
Facebook
recommended this Etsy shop to me and I was instantly hypnotized by all the cute pastel colors and smatterings of skulls. I bought these earrings (you know, quality control, had to make sure they were good, right? ha ha - they were.) and I think they are awesome. The shop is searchable by the original name:
PinkHelloKitty
, but she mostly goes by the name "Insanely Sweet," which is also the
name of her blog
. You can also click on the screenshots below to take you to her shop or blog, respectively.
These earrings look like they'd be really heavy, but they're not. the metal on the cameos is very lightweight and thin. The plastic beads are also very light. I've worn them several days now and I think they're great! I've gotten lots of complements - unfortunately, most people ask if I've made them myself, and I have to admit that they're not mine! Oh well. Much love. Here's a screenshot from the "insanely Sweet" shop: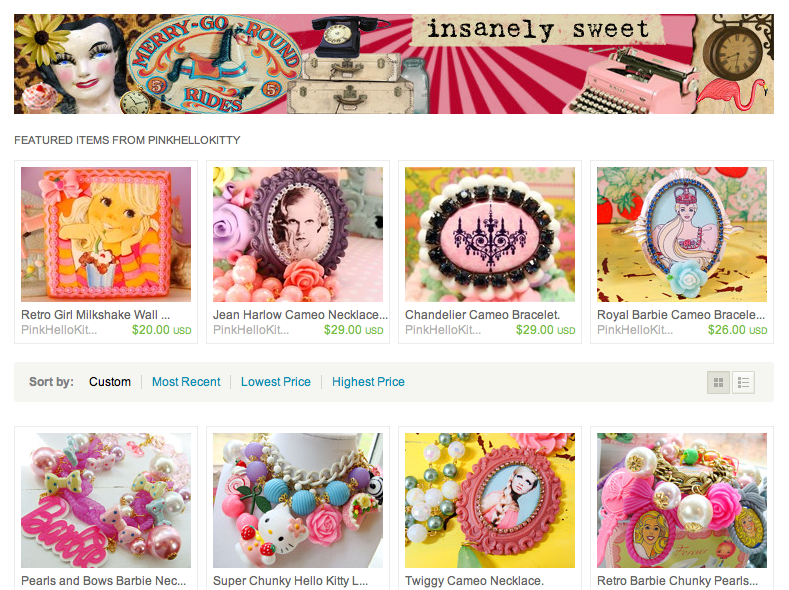 Natascha, who is the girl behind "Insanely Sweet," is super nice and even shared some of her secret supply sources with me! I also love that on her blog, she frequently features her nail polish, just like me! Looking back, I think we were both going glitter and crackle polishes at the same time! Here's a screenshot from her blog: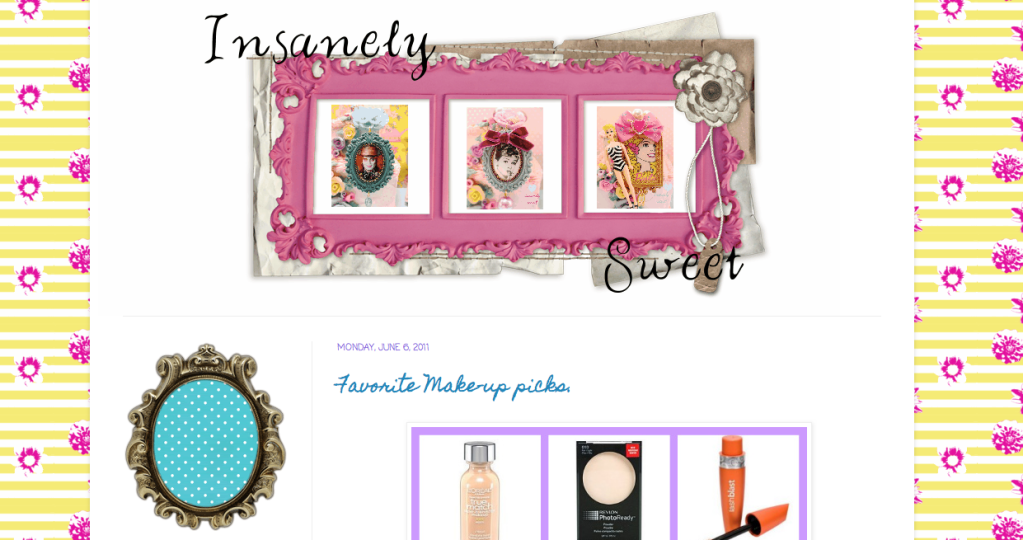 I think what I most love is her Betsey Johnson-esque vibes. Since Betsey is one of my all-time most favorite designers, anything that reminds me of her is cool with me!
Not that you need an excuse to do more shopping, but celebrate summer by checking out her shop and/or blog. There's always lots of fun to see!