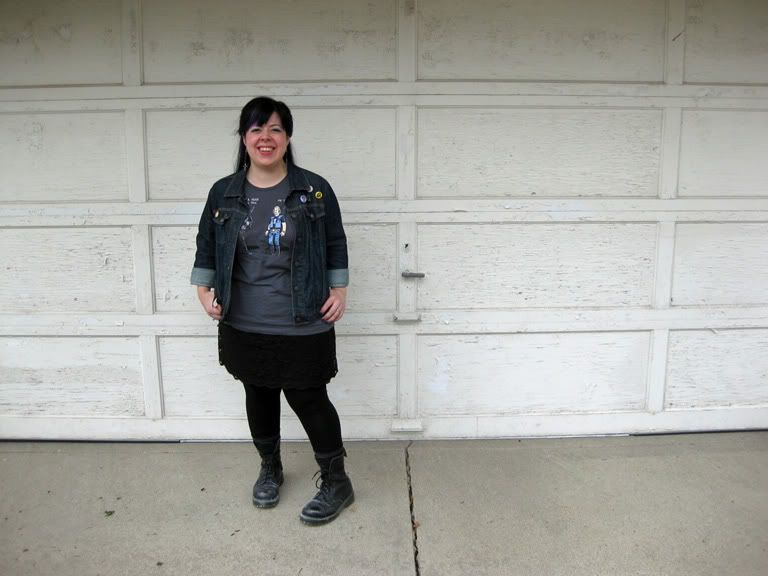 Yayy! New weekly feature! I've posted outfit posts only a couple of times in the past, and I've always tried to do it myself with a self-timer. Oh, it's never worked out so great for me. I've seen tons of other bloggers do it successfully, but not me.
Thankfully, I have an awesome husband who volunteered to help me with a weekly outfit post! He has good photography skills and an eye for composition. So without further fanfare, this is the first official "Wardrobe Wednesday" post.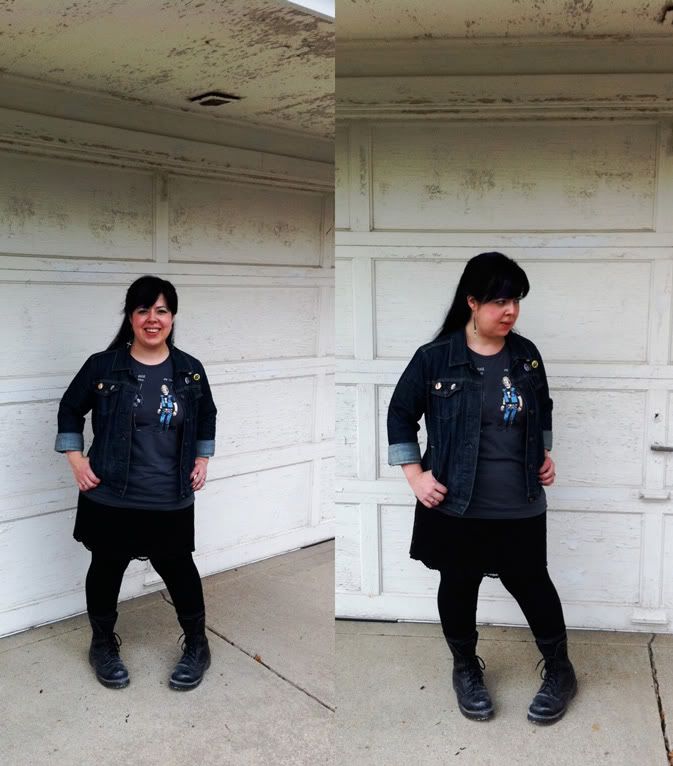 My denim jacket is from Gap. I bought it several years ago, and it always makes a great jacket over dresses and tees. The t-shirt is from
Threadless
(
"Metal Fan"
), and the skirt and leggings are from Target. My boots are
Para Boots from Vegetarian Shoes
via
MooShoes.com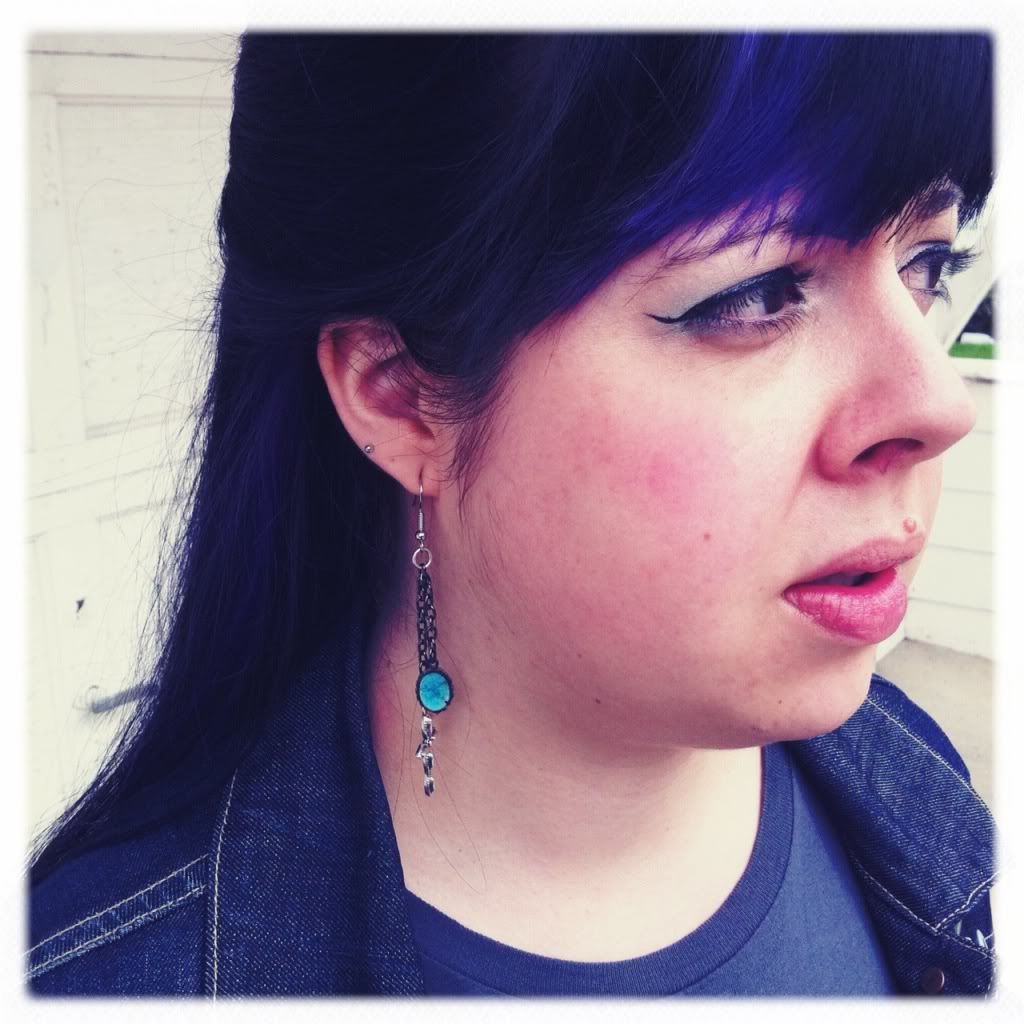 Of course, I can't have an outfit post without a little Hell Razor in there, right? I'm wearing a new pair of earrings I made last week. I called them "
This Religion is a Mismatch
," since they're mismatched crosses and a tiny religious medal. I'm not even sure what the religious medal is for, but I love the bright blue color and aged cracked surface. Want to buy them?
They're for sale now
in
my shop on Etsy
!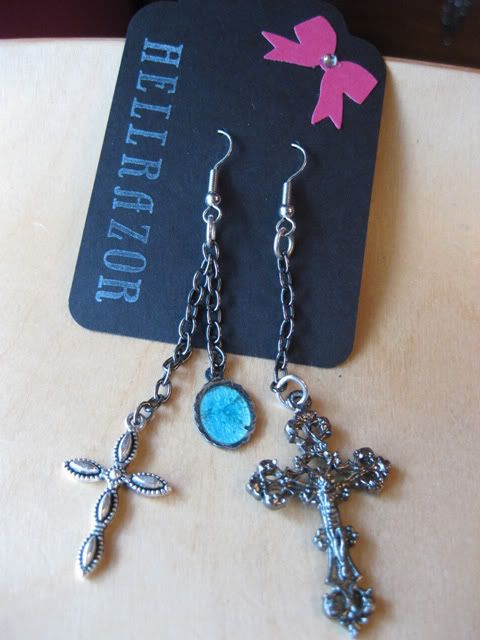 Like the new feature? Wish I had something more? Let me know!