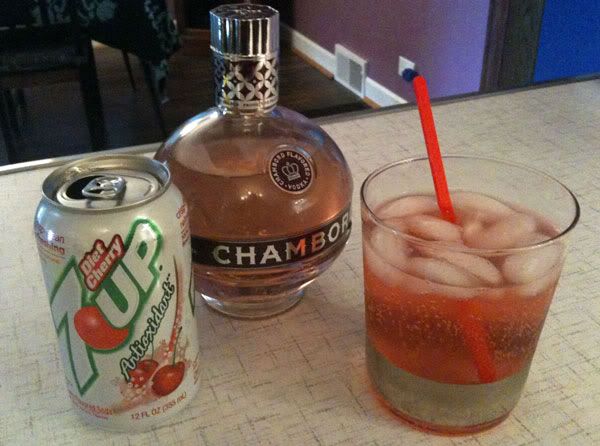 Here's a fun idea for a summer beverage:
Serve over ice in a spiffy glass, and give it a little stir. It's pretty pink and bubbly, crisp and refreshing for summer barbeques or hanging out with friends! Chambord is a black raspberry liqueur, and they've now released a Chambord-flavored vodka, which is light in flavor and tinted a pretty pinky-purple flavor. Expect to pay between $20 - $25 for a bottle, but with only one shot of alcohol per glass, it'll go far.
I'm pretty sure we bought these double old-fashioned glasses at Crate and Barrel, but I couldn't find them online. I love the thick metallic silver band around the bottom, but alas, I must hand wash them for fear of ruining the silver part!
I am sooooo looking forward to relaxing summer days and cold beverages like this, hanging out with friends, and enjoying life! What are your summer plans?