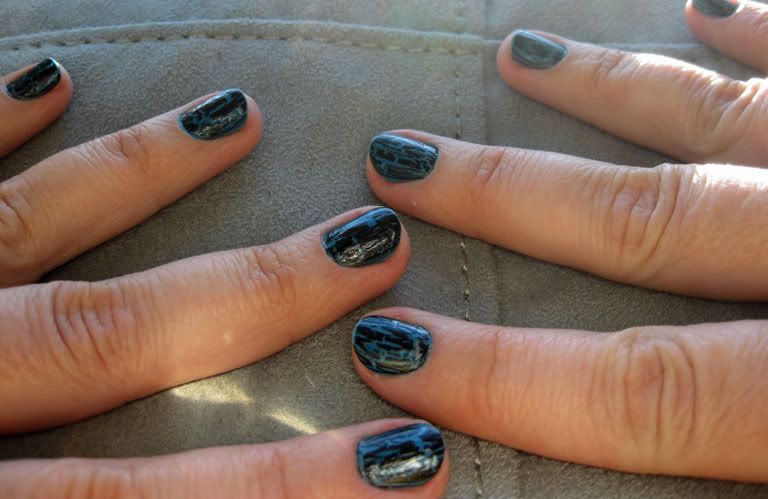 Yesterday I went shopping with my mom, and she was sweet enough to buy me this fun new polish from
Ulta
! It's OPI Black Shatter over China Glaze Aqua Baby (550) - the turquoise shade as seen in
my CMYK nails post
...
I found it best to apply a clear topcoat over it all, since the black shatter "shrinks up" and takes on a matte, rubbery look. I've also discovered that it is extremely important to allow the base coat to dry completely before applying shatter, because when the black shatter shrinks up, it'll pull the polish underneath with it if it is not completely dry.
I guess it's appropriate that this week's nails are called "shatter," as I'm having a tough week (yeah, I know, it's only Monday...). I found out this morning when I woke up that I did NOT make it into the annual local art/craft fair that I applied for. This one hurts especially bad because
I made it my goal last year
(right around the time that I first started the Hell Razor blog) to get into this craft fair. It was almost a year ago today, and I had no doubts whatsoever that I'd be there this year.
It totally sucks to have your goal shattered. I worked so so hard. Encouraging words, anyone?