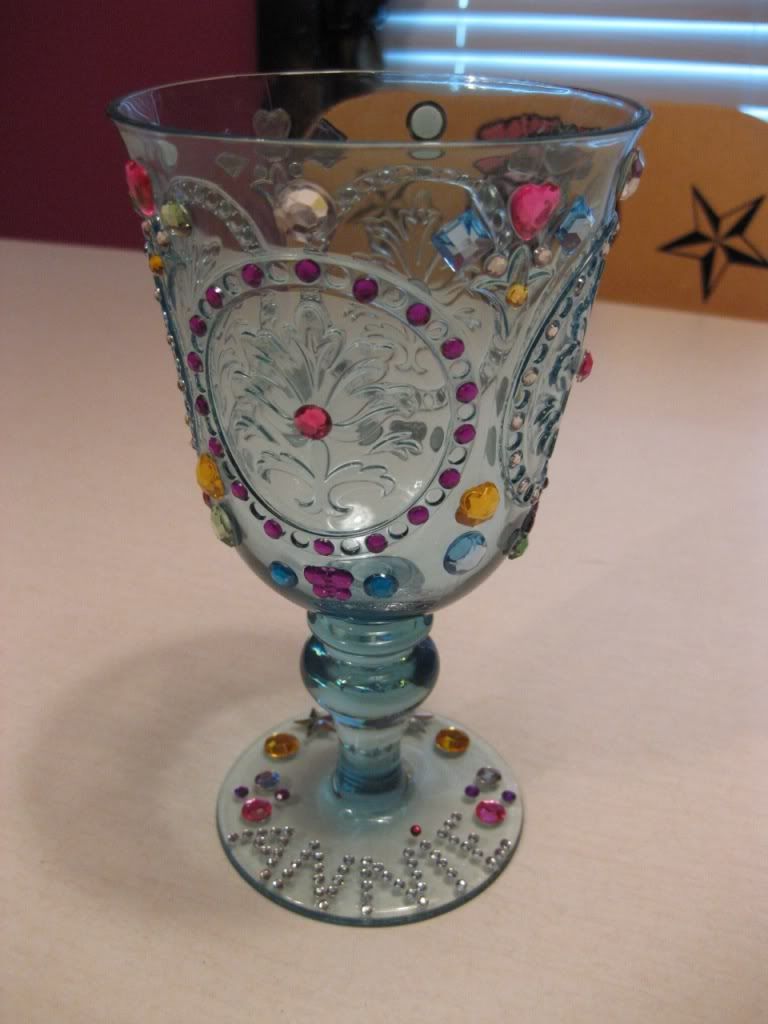 Saturday was my brother's girlfriend's 21st birthday. Annie was my first "model" for
my first Hell Razor photo shoot
. In honor of her birthday, I made her a customized "Crunk Cup." (Also known as a "Pimp Cup" or "Pimp Chalice" -
yes, they actually sell these
... good lord.)
It's actually the world's easiest DIY project, because all you have to do is buy a plastic goblet (this one is a wine glass from Target) and a bunch of self-adhesive rhinestones (helloooo there Michaels!) and you're all set. The crunk cup idea started as a joke, but the more I thought about it, the more it seemed like a perfect 21st birthday accessory, as well as an awesome gag gift.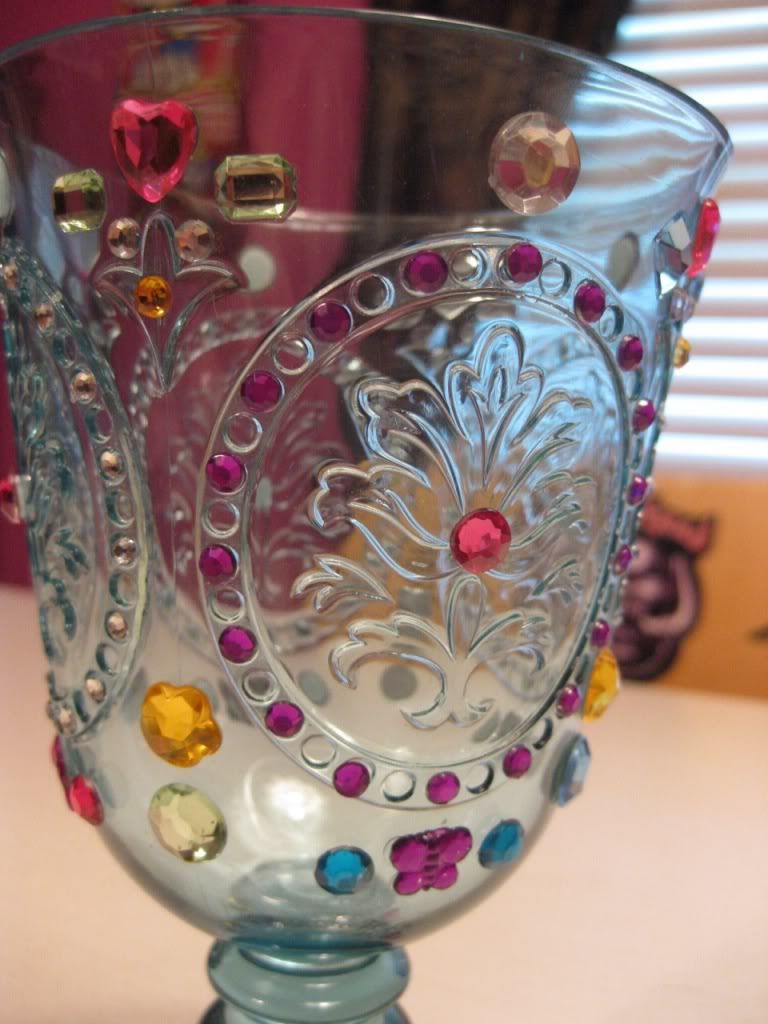 Seeing as I already have mounds of rhinestones for skull eyes on Hell Razor flower clips, I only had to decide on a scheme and arrangement for the rhinestones. Oh, I did purchase some shaped crystals, too: the hearts, butterflies, diamonds and such...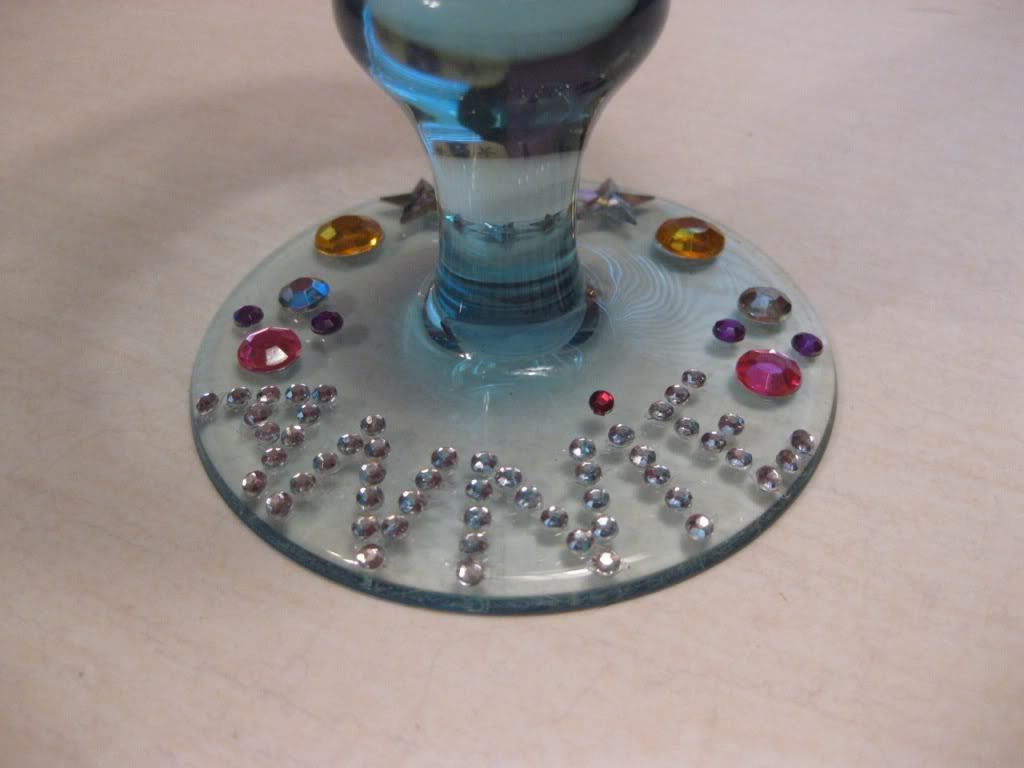 I totally free-handed the letters for the name on this, and it still turned out great! The only problem is washing... you might want to just gently wipe the inside... or else bye-bye sweet rhinestone action.
How about you? Have any ridiculously easy DIY gifts to share?